What is the spiritual gift of mercy?  How can you know if you have it?  What are the attributes of having this gift?
Mercy is
I love the definition of grace and mercy that I have seen over the years; grace is where we receive that which we do not deserve but mercy is where we do not receive what we actually do deserve.  God is not obligated to be merciful to us; He just is!  Because God is good He gives us mercy even though not one of us deserves it. The Greek word for mercy in the New Testament is "eleeō" and can mean "to help one afflicted" and "to bring help to the wretched."  I like the Hebrew meaning of the word mercy which is "rakh'-am" and its meaning "womb" and "compassion."  So the full use of the Hebrew and Greek definitions of mercy can be read like this; it is to help the wretched and afflicted, showing them compassion.  I like that. That is exactly what God does for each one of us sinners.   I believe there is a connection for those who have the gift of mercy as we will read.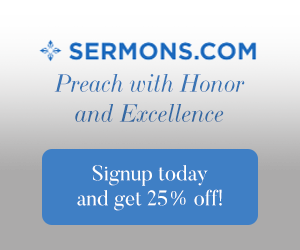 Romans 12 List of Gifts
Romans chapter 12 is not a comprehensive list of all of the gifts of the Spirit. In fact, others are listed in 1 Corinthians 12 but I believe there may be more spiritual gifts than these and not even be aware of them.  Romans 12:4 says "the one who exhorts, in his exhortation; the one who contributes, in generosity; the one who leads, with zeal; the one who does acts of mercy, with cheerfulness" so we know for sure that the gift of mercy is a God-given or more precisely, Spirit-given gift but what does mercy look like in the Bible?
Mercy Verses
Judge 1:22-23 "And have mercy on those who doubt; save others by snatching them out of the fire; to others show mercy with fear, hating even the garment stained by the flesh."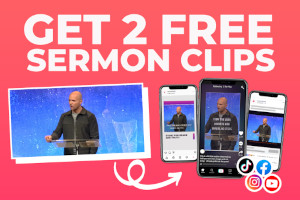 Jude mentions the word mercy 4 times in this one chapter book and he says that we should show or express mercy on those who doubt. Does he mean those who doubt their salvation or maybe those who doubt at times of great duress that God even exists?  Perhaps, but either way we ought to show mercy (compassion and help to the afflicted) to those who have doubts.  Also, Jude says that we ought to "show mercy with fear" which may be his way of saying that we ought to tell the whole Word and give the whole counsel of God to unbelievers, telling them that the fear of God is the beginning of wisdom and that those who reject Jesus Christ should fear the coming judgment of God (Rev 20:111-5) because they are under God's wrath (John 3:36b) unless they repent and trust in the Savior.
Showing Mercy is Forgiving Others
God has been merciful to all who have trusted in Christ but "judgment is without mercy to one who has shown no mercy" (James 2:13).  James is saying that if you and I are not merciful to others, which means forgiving others when they don't deserve it, then God will not forgive us because we haven't been merciful or forgiving of others as Jesus said "forgive, and you will be forgiven" (Luke 6:37).  That's why Jesus pronounced a blessing for those who are merciful as He said "Blessed are the merciful, for they shall receive mercy" (Matt 5:7). The opposite of this is also true because if we don't show mercy to others we will not receive mercy from God and that means we'll miss out on a blessing!  That's why Jesus said "I desire mercy, and not sacrifice" (Matt 9:13) so "if you do not forgive others their trespasses, neither will your Father forgive your trespasses" (Matt 6:15).
Evidence of the Gift of Mercy
I don't believe everyone has the gift of mercy because God distributes the gifts for the good of the church and gives to each gifts as He pleases and He wills as it says in 1 Corinthians 12:11 "All these are empowered by one and the same Spirit, who apportions to each one individually as he wills." Believers might have more than one gift but every believer has at least one gift because it says that God "apportions to each one individually" so this leaves no one out.  If someone says they don't have a gift of the Spirit, then they either don't recognize the evidence of their gift(s) they have or they are not using their gift properly or at all.
People who have the gift of mercy will live out this gift.  Romans 12:4 says "the one who does acts of mercy" so it is what you do, not what you feel; it is action oriented.  Mercy is a verb more than it is a noun.  Keep in mind the Hebrew and Greek definitions of mercy.  The person who has this gift will act with compassion, they will help the afflicted, they will bring help and comfort to those who need it, and they will have no outside motivation to do so. It will purely be God or Spirit-driven.  Remember the source of the gift is God, it is not human generated but it will be oriented toward humans.both inside and outside of the church.
Applications of the Gift of Mercy
Whoever has this gift will show compassion on others.  The word compassion means "with" or "alongside" (com) "passion" so whoever has this gift will come alongside someone and passionately show them tenderness, love, do acts of kindness, cry with the brokenhearted, attempt to help and alleviate suffering, give financially but also emotionally, physically, and spiritually (like praying for and praying with them), help those in deep depressions, despair, severe loneliness, and unbearable grief.
Conclusion
God has shown us His great mercy.  In what way?  "But because of his great love for us, God, who is rich in mercy, made us alive with Christ even when we were dead in transgressions–it is by grace you have been saved" (Eph 2:4-5).  Paul says even "though formerly I was a blasphemer, persecutor, and insolent opponent. But I received mercy because I had acted ignorantly in unbelief" (1 Tim 1:13) "But I received mercy for this reason, that in me, as the foremost, Jesus Christ might display his perfect patience as an example to those who were to believe in him for eternal life" (1 Tim 1:16) but there is a condition to receiving God's mercy; "His mercy extends to those who fear him" (Luke 1:50).  If you fear God that means you will obey God and if you have obeyed God then you have already repented of your sins and trusted in Christ for "The times of ignorance God overlooked, but now he commands all people everywhere to repent because he has fixed a day on which he will judge the world in righteousness by a man whom he has appointed; and of this he has given assurance to all by raising him from the dead" (Acts 17:30-31).  Is that you?  If so, then God has already displayed His marvelous mercy on you so why not show mercy to others.  Those with the gift of mercy most certainly will.
Take a look at this related article: What is the Spiritual Gift of Prophecy?
Resource – Scripture quotations are from The Holy Bible, English Standard Version® (ESV®), copyright © 2001 by Crossway, a publishing ministry of Good News Publishers. Used by permission. All rights reserved.