What is the purpose of the Book of James?
The Author
Scholars have little debate about this book being written by James, and he's the same James which was the half-brother of Jesus. Even though James is Jesus' half-brother, he still identifies himself as "James, a servant (lit. "Slave") of God and of the Lord Jesus Christ, To the twelve tribes in the Dispersion" (James 1:1). This book may have been the very first book written in the New Testament, making it the oldest of the New Testament books, written anywhere from AD 44 to AD 50. As we shall read, this book was written primarily to the Jews who had been dispersed amidst the Roman Empire during a time of intense persecution, however there is great application for believers today.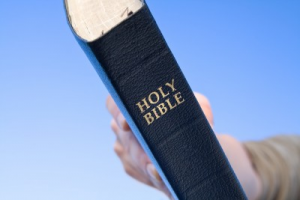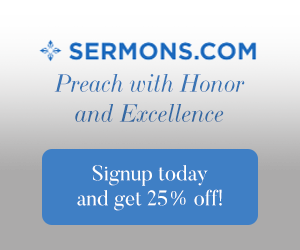 The Audience
Many consider the Book of James as "wisdom literature" because so much wisdom is packed into this little book. James only came to believe in Jesus after His death and resurrection, but James had another name: Old Camel Knees. He was called that because he spent so much time on his knees in prayer, but James wrote this to encourage the church which was going through great persecution at the time. Christians were losing their jobs, their families disowned them, they were put out of the synagogue, their property was confiscated, and many were being martyred for their faith. Even though the Book of James is written for all of us, it was written specifically "To the twelve tribes in the Dispersion" (James 1:1b). The Dispersion refers to the Jews who were dispersed throughout all around the Roman Empire due to persecution. Most were later expelled from Rome and many even put out of Jerusalem.
Godly Wisdom
Remember when Solomon could have asked for riches and wealth but he instead asked for wisdom? James writes that we can also ask for wisdom from God, writing, "If any of you lacks wisdom, let him ask God, who gives generously to all without reproach, and it will be given him" (James 1:5). There is no reason why God would not grant a prayer request like that, but the wisdom James wrote about was not about human wisdom, but it was "from above is first pure, then peaceable, gentle, open to reason, full of mercy and good fruits, impartial and sincere" (James 3:17). This section is reminiscent of Galatians 5:22-23 where the Apostle Paul lists some of the fruits of the Spirit.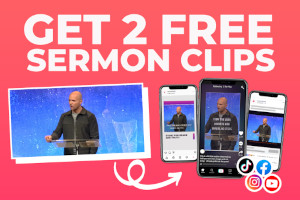 Taming the Tongue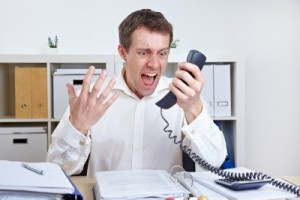 Most people would not think about the tongue as being the most difficult member of the human body to control, however the tongue wins the prize for being the most unruly, unwholesome, filthy, degrading, and destructive of all physical members of the human body (James 3:6). You might think I'm exaggerating, but James compares the tongue to a tiny little rudder directing a massive ship, and that tiny little rudder can ram a ship into the rocks or sail into smooth waters. He says "How great a forest is set ablaze by such a small fire" (James 3:5)! Even worse, in our duplicity or hypocrisy, we use our tongue to both bless and curse people (James 3:10), even though they're made in the image of God (Gen 1:27; James 3:9). Regardless of the fact that "the tongue is a small member, yet it boasts of great things" (James 3:5a) and "How great a forest is set ablaze by such a small fire" (James 3:5b). We need God's help to control our tongue, and James says as much, writing that "no human being can tame the tongue. It is a restless evil, full of deadly poison. With it we bless our Lord and Father, and with it we curse people who are made in the likeness of God. From the same mouth come blessing and cursing" (James 3:8-10). Only by God's Spirit can we produce godly fruit, and salted speech.
Works and Belief
James' letter could have well been written for our time because he makes a point that people can say they're believers all they want, but the proof is in their works, or lack thereof. Talk is cheap, but if they have no works to prove it, then they are only hearers of the law and not doers. James says of that person that their faith is dead. He writes that "faith by itself, if it is not accompanied by action, is dead. But someone will say, 'You have faith; I have deeds.' Show me your faith without deeds, and I will show you my faith by what I do" (James 2:17-18). If there are no deeds or good works that come as a result of faith, then that is not genuine, saving faith. It's not enough just to believe in God, because even the demons "believe in God and shudder with fear" (James 2:19). I can believe in chairs, but if I never sit down in one, what good is my belief in them!?
Suffering and Character
James knew that the Jewish Christians were suffering greatly for their faith. They were losing jobs, homes, families, possessions, and their lives. Those who managed to survive were driven out into other parts of the empire but with them they brought the only hope for humanity in Jesus Christ (Acts 4:12). James wanted these suffering servants of Christ to know their suffering has a purpose, and it is so "that the testing of your faith produces steadfastness. And let steadfastness have its full effect, that you may be perfect and complete, lacking in nothing" (James 1:3-4). Suffering leads to sufficiency, even if only in Christ, so blessed is that one "who remains steadfast under trial, for when he has stood the test he will receive the crown of life, which God has promised to those who love him" (James 1:12).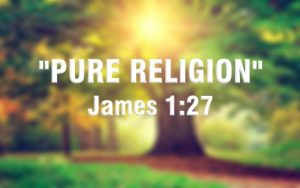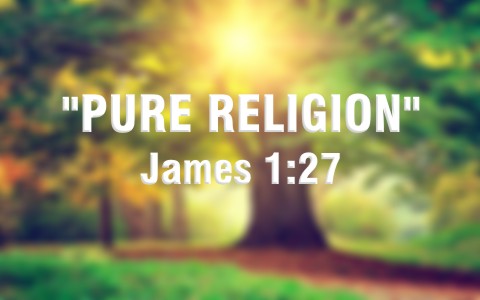 Conclusion
People talk about doing religious things or being religious, but James identifies what true or pure religion is in the sight of God. He writes, "Religion that is pure and undefiled before God, the Father, is this: to visit orphans and widows in their affliction, and to keep oneself unstained from the world" (James 1:27). Visiting the orphans and widows would be considered the sort of works that establish that a person has genuine, saving faith. These kinds of works might include visiting orphans and widows, helping a single parent, visiting those in prison, visiting residents in homeless shelters, and visiting men and women in the nursing home. Incidentally, nearly all of the assisted care and nursing home residents are orphans and widows or widowers. Remember, visiting those in their affliction "is pure and undefiled before God, the Father," and God's the only audience that matters. That's pure religion to God, however, we cannot forget part two of that; "to keep oneself unstained from the world," and the "world," which means participating in the sins of the world and living a sinful lifestyle. That person, James writes, cannot have the assurance of their faith being genuine, because their faith is dead.
Here is some related reading for you: The Apostle James Biography: Life and Death
Resource – Scripture quotations are from The Holy Bible, English Standard Version® (ESV®), Crossway Bibles. (2007). ESV: Study Bible: English standard version. Wheaton, Ill: Crossway Bibles. Used by permission. All rights reserved.