Jesus said, "For I was hungry and you gave me food," so what does your church do to feed the hungry and clothe the naked?
I Was Hungry
Who hasn't been hungry? I believe we all have, and it doesn't feel good, does it, but for those who deal with chronic hunger due to their circumstances, either from circumstances beyond their control or from bad choices, hunger is an everyday thing. Around the holidays, the number of people willing to help serve in feeding the poor is overwhelming, but for the rest of the year, and most of the year in fact, the hungry are often forgotten about, so what are some different ways that you and your church can feed the poor? Here are a few ideas.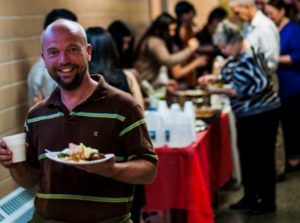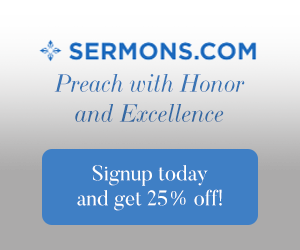 Potluck Meals
We have a lot of great cooks in our church…I'm just not one of them, but our church is really blessed by having so many good cooks, so I want to share with you some ideas on how you can feed the poor in your own community, using your own church building and using your own church members. To begin with, you can put posters up in the local laundry mat, in the local thrift shop, at the local grocery store or convenience store, or just about any place you can think of, and include an invitation to the whole community. You can either plan it on a Saturday or even a Sunday afternoon. You could also find people on the street and personally hand-deliver invitations or meals on the spot. Ask your church members to consider signing up for this and write down what they plan to bring, and then challenge them to invite others…neighbors, family, friends, or even someone off the street.
Clothing Giveaway
I loved the idea of feeding people, especially those who are hungry. It's what we're supposed to do (Matt 25:35-36) as we do it unto Christ (Matt 25:40), but I hadn't thought about clothing the poor until I looked in my closet. I have too much clothing in my closet and in my dresser drawers! The rule is, "If you don't wear it in a year, give it away." What about your closet or dresser drawers? Are they full of clothing that you never wear anymore? Take a peek and determine what you can give away or give away those things you haven't worn in a year. You can give it to a local thrift store or the Salvation Army. Maybe your church could offer a clothing giveaway by having all the members collect clothing that they don't wear anymore, and don't forget the shoes and socks, blankets, coats, gloves, and hats! Next, publicize this event and offer a hot meal to go alone with the offer of free clothing. In summer and winter, there's always need for coats, blankets, shoes, socks, hats, and other items you can wear.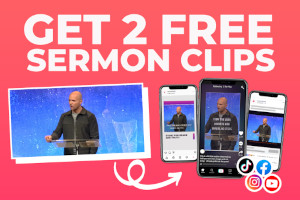 Bar-B-Q in the Park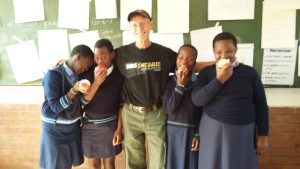 Our church elder knows all about Bar-B-Q, so who better to do the cooking than him…and what better place to have it at the city park? He loves to cook anyway, so why not let him enjoy cooking for others. When people in the park smell the food, it's just too hard to resist. That's a great opportunity to tell them about your church and why you're there. You want to fulfill the commands of Christ to feed the hunger and cloth the naked (Matt 25:35-36). Thankfully, our local city park already has several outdoor Bar-B-Q grills. Many of the poorest of the poor live outdoors, and often the poorer children have nothing much to do but play at the park. Again, you could let people know ahead of time by putting up some posters about the cookout or you could advertise it in the local paper, and make sure you mention that the public is welcome. You could even ask other churches to participate with your church and make it an even bigger event…a community event.
Dry Goods
Next, you might try offering canned or dried goods to families at the clothing giveaway or at the Bar-B-Q in the Park, or at the next potluck meal you're having at your church. Most people have more than a week's worth of non-perishable goods in their homes anyway, so what about your pantry? Is it loaded? Are there a few things you could contribute? Now, add other members of your church to the mix, and you've got a food drive going. A lot of people who are struggling financially usually come to our clothing giveaways, so maybe the next time we should also offer them some canned goods or other non-perishable items to go along with their clothing.
Invite Someone
About every other month our church has a potluck meal after services. It allows us to have fellowship in the dining hall and to get to know one another better, so the next time your church is planning on having a potluck, invite your neighbor, your friend, your co-worker, and then challenge each member of the church to do the very same thing. If your friend doesn't want to come to church services, then at least invite them to the meal afterwards. You can even offer them a ride if they don't have one.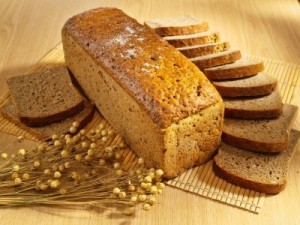 Conclusion
Have you ever considered these different ways that you can feed the poor or cloth the under-clothed (poor) in your community? What is your church doing now? Does your church already minister to the local nursing home? Are there opportunities for members to serve? Does the church have an Outreach to the community? Keep in mind that Jesus equated doing for others as doing it to Him. He said, "For I was hungry and you gave me food, I was thirsty and you gave me drink, I was a stranger and you welcomed me" (Matt 25:35). The way Jesus sees it is, that "whatever you did for one of the least of these brothers and sisters of mine, you did for me" (Matt 25:40). James asked, "What good is it, my brothers, if someone says he has faith but does not have works? Can that faith save him? If a brother or sister is poorly clothed and lacking in daily food, and one of you says to them, "Go in peace, be warmed and filled," without giving them the things needed for the body, what good is that? So also faith by itself, if it does not have works, is dead" (James 2:14-17). Not only can your church be a light to the community, they can help those who are unable to help themselves. Maybe they'll come and be filled, and by chance, they'll think about the sustaining Bread…the Bread of Life. He satisfies forever. As Jesus said "I am the bread of life; whoever comes to me shall not hunger, and whoever believes in me shall never thirst" (John 6:35). We can't lead a horse to the water…but we can feed them salty peanuts.
Here is some related reading for you: What Does the Bible Say About Helping the Poor?
Resource – Scripture quotations are from The Holy Bible, English Standard Version® (ESV®), Crossway Bibles. (2007). ESV: Study Bible: English standard version. Wheaton, Ill: Crossway Bibles. Used by permission. All rights reserved.