What or who is a new creation in Christ? What does that mean?
Sick and Tired
I heard one preacher say he's sick and tired of being sick and tired, and mostly sick of his sin, but the day will come when we will be saved to sin no more. For now, we sin and get sick of it, but that's really good news. If we begin to grow comfortable in our sin, we may forget to confess it to God and ask for forgiveness. In Romans chapter 7, Paul shows the struggle that all believers go through, and that is, just like Paul, "I do not do the good I want, but the evil I do not want is what I keep on doing" (Rom 7:19), and like him, "I have the desire to do what is right, but not the ability to carry it out" (Rom 7:118b). I believe we must all confess to this. The Apostle John wrote, "If we say we have no sin, we deceive ourselves, and the truth is not in us" (1 John 1:8). If you don't think you've sinned…wait ten minutes, because all fall infinitely short of God's glory (Rom 3:23), so "If we say we have not sinned, we make him a liar, and his word is not in us" (1 John 1:10). God calls anyone who says they have not sinned a liar. To deny sin may be a sign that "his word is not in us." One man came to our church briefly and said he hated to hear us state that we're sinners. He denied being a sinner, so I said, "I am sad for you my friend because Jesus came to die for sinners, me being one of the main ones!"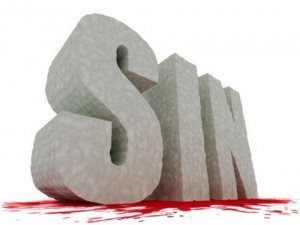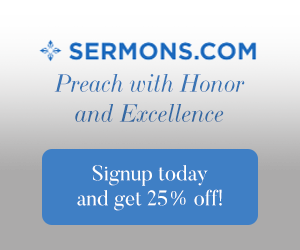 The Old Man
The old man doesn't die easily, nor does the old woman. We will fight and resist them every step of the way toward the kingdom, but there's strength in the struggle. In some closed systems, they discovered the trees were dying. They had plenty of water, light, and oxygen, but still, they were dying. They finally discovered that unless there was some wind movement in the system, the trees would not have to resist anything. After time, they'd become sickly and prone to diseases, eventually dying. They realized the tree grew stronger when there was wind moving across it; therefore, the trees stopped dying and began to grow. It was all because of the resistance it faced. Today, we're resisting sins as the old man and woman keeps tugging at our shirt sleeve, trying to get us to do things contrary to the will of God, but the Spirit wars with the flesh, and it helps us to resist temptation and overcome its deadly tentacles. Satan whispers in your ear, "its okay, other Christian's are doing it…it's not that bad," but after you do it, he screams, "You hypocrite…you're no Christian. Just look at what you did!" I believe when he reminds you of your past sins, you need to remind him of his future (Rev 20:10).
Quickening the Dead
When Jesus came to Martha and Mary, their brother Lazarus was already dead for four days, but Jesus knew this was for the glory of God (John 11:40), and so He shouted, "Lazarus, come out" (John 11:43c). Just as Lazarus couldn't save himself, we cannot think we can save ourselves by our works (Eph 2:8-9), or that it was by our own choice that we choose to come to Christ. Jesus never asked Lazarus to cooperate or say, "Lazarus. At least move a little toe and I'll do the rest." No, the Spirit of God quickens us to new life. If you think back about your own life, then you'll understand that "you were dead in the trespasses and sins in which you once walked, following the course of this world, following the prince of the power of the air, the spirit that is now at work in the sons of disobedience— among whom we all once lived in the passions of our flesh, carrying out the desires of the body and the mind, and were by nature children of wrath, like the rest of mankind" (Eph 2:1-3). That doesn't sound very much like we can become new creations in Christ on our own, but thankfully, God displayed His great love for us that "even when we were dead in our trespasses (God) made us alive together with Christ—by grace you have been saved" (Eph 2:5). Dead men can't walk to Christ. We need a quickening, and this quickening is how the new creation is brought about.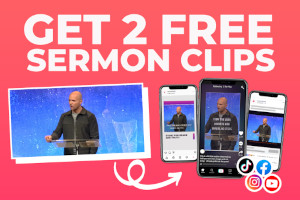 A New Creation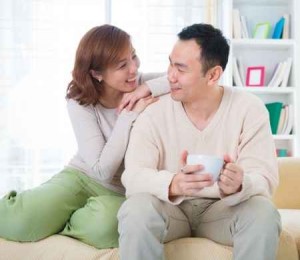 The Apostle Paul tells us how we become a new creation in Christ, and again, it is all about God. Paul writes, "if anyone is in Christ, he is a new creation" (2 Cor 5:17). What does a new believer or a new creation in Christ look like? Paul explains that "The old has passed away; behold, the new has come" (2 Cor 5:17b), meaning we stop participating in "sexual immorality, impurity, sensuality, idolatry, sorcery, enmity, strife, jealousy, fits of anger, rivalries, dissensions, divisions, envy, drunkenness, orgies, and things like these. I warn you, as I warned you before, that those who do such things will not inherit the kingdom of God" (Gal 5:19-21). We might fall into one of these sins, but we don't dive into them and do the backstroke. We get back up, repent of that, confess it, and resolve to do better next time. Now, the Spirit of God bears fruit such as "love, joy, peace, patience, kindness, goodness, faithfulness, gentleness, self-control; against such things there is no law" (Gal 5:22-23). No one I know bears all of these fruits, but I know some who bear many of these fruits…more of these fruits than those of the flesh. That's because they are a new creation created by the Spirit of God. Now, as far as God sees us, we are righteous before His sight because it was "for our sake he made him to be sin who knew no sin, so that in him we might become the righteousness of God" (2 Cor 5:21). That's what it means to be a new creation or a new creature in Jesus Christ. It comes by God's Spirit when we trust in God's Son, and all this gives God glory, and that's what it's all about anyway (Psalm 115:1; John 11:40).
Conclusion
There is no formula for saving ourselves. All we can do is to put our trust in Christ and then God will cleanse us from all unrighteousness, and only those who have the righteousness of Christ may enter the kingdom. The Apostle John writes, "Blessed are those who wash their robes, so that they may have the right to the tree of life and that they may enter the city by the gates" (Rev 21:14), but "Outside are the dogs and sorcerers and the sexually immoral and murderers and idolaters, and everyone who loves and practices falsehood" (Rev 21:15). The way to get inside the kingdom is to go to the King of that kingdom, and that is Jesus Christ. Go to Him and fall at His feet and put your trust in Him. There is absolutely no other way you can be saved (John 6:44; Acts 4:12).
Here is some related reading for you: What Does it Mean to be in Christ?
Resource – Scripture quotations are from The Holy Bible, English Standard Version® (ESV®), Crossway Bibles. (2007). ESV: Study Bible: English standard version. Wheaton, Ill: Crossway Bibles. Used by permission. All rights reserved.