There are some who believe that the Book of Life contains the names of every human who has ever lived or ever will live. Those names remaining at the end of time will be those who have eternal life. Only by rejecting Jesus are names 'blotted out' of the Book of Life. Others believe that God, before time began, listed those whom He knew would believe in Him and, in the end, only those people will be heaven bound.
There are many differing opinions and theories as to just what the "Book of Life" is; however, I want to set aside those opinions and theories and look into God's Word. What does the Bible have to say about this Book of Life?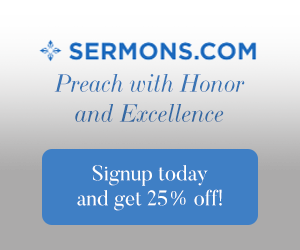 It is good to have your name written in the Book of Life
The apostle Paul addressed his fellow believers as, "…my fellow workers, whose names are in the book of life" (Philippians 4:3 ESV).  This clearly tells us that Christians have their names written in the Book of Life.
"The one who conquers will be clothed thus in white garments, and I will never blot his name out of the book of life. I will confess his name before my Father and before his angels" (Revelation 3:5 ESV). This passage tells us that perseverance is essential to one who has his or her name written in the Book of Life. Faithfulness to God is crucial to having one's name secure in God's kingdom. This verse also reinforces the fact that it is Jesus who determines whose name is, or is not, in the Book of Life.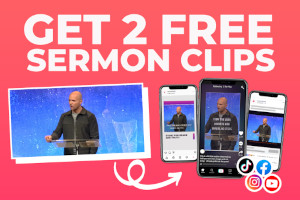 No idolaters in the Book of Life
Alluding to the blasphemous 'Beast', the Bible says that, "…all who dwell on earth will worship it, everyone whose name has not been written before the foundation of the world in the book of life of the Lamb who was slain" (Revelation 13:8 ESV). Anyone who worships anything other than God exhibits proof that their names are not written in the Book of Life (see also Revelation 17:8). If there is anything in one's life that is more important than God, that thing is an idol; the Bible makes it clear that idolaters will not have their names written in the Book of Life (1 Corinthians 6:9; 15:50; Galatians 5:21; Ephesians 5:5; 1 Timothy 1:9; Hebrews 12:14, 13:4; Revelation 21:8).
The Book of Life and judgment
"And I saw the dead, great and small, standing before the throne, and books were opened. Then another book was opened, which is the book of life. And the dead were judged by what was written in the books, according to what they had done" (Revelation 20:12 ESV). When God judges us, the Book of Life will play a prominent role, "And if anyone's name was not found written in the book of life, he was thrown into the lake of fire" (Revelation 20:15 ESV). God keeps a record of how each of us responds to His offer of salvation. He sent His Son, Jesus Christ, to die on a cross to pay for our sin, the sin that separates us from Him. It is our repentance or rebellion that determines whether or not we will spend eternity with Him in paradise or apart from Him in Hell.
Nothing 'unclean' in the Book of Life
Speaking of the New Heavens and New Earth of the end times, Revelation says, "But nothing unclean will ever enter it, nor anyone who does what is detestable or false, but only those who are written in the Lamb's book of life" (Revelation 21:27 ESV). Therefore, no one who is unclean has their name written in the Book of Life. We know that humans, on their own, have no righteousness (Isaiah 64:6); therefore, any righteousness we acquire must come from something (or someone) outside of ourselves. The Bible tells us that, "…much more will those who receive the abundance of grace and the free gift of righteousness reign in life through the one man Jesus Christ" (Romans 5:17 ESV, cf. Romans 3:22; 1 Corinthians 1:30; Philippians 1:11; 3:9). It is Jesus' righteousness that grants us passage into eternal life and assures our names are written in the Book of Life.
Conclusion
The only way to be assured that our names will be in the Book of Life is to be dedicated followers of Jesus Christ, "…if you confess with your mouth that Jesus is Lord and believe in your heart that God raised him from the dead, you will be saved. For with the heart one believes and is justified, and with the mouth one confesses and is saved" (Romans 10:9-10 ESV).
Whether or not the Book of Life is an actual book or simply a metaphor for God's record-keeping activities, the reality it speaks of is that one's name must be in it to be counted among the redeemed. The Bible also makes it very clear that our names are guaranteed to be in the Book of Life purely based on our relationship with Jesus Christ. Jesus said that, "…everyone who acknowledges me before men, I also will acknowledge before my Father who is in heaven" (Matthew 10:32 ESV, cf. Luke 12:8; Acts 16:31). If we have trusted Him with our lives, we are heaven bound. If we have rejected His saving offer of grace, our names will be blotted out of the book, we are bound for eternal punishment (Matthew 25:46).
More reading: What Does the Bible Say About Judgment?
Resource – Scripture quotations are from The Holy Bible, English Standard Version® (ESV®), copyright © 2001 by Crossway, a publishing ministry of Good News Publishers. Used by permission. All rights reserved.