One thing I am learning as I get older is just how much I care about and appreciate my church family.  My church is very active in helping those in it wherever it can.  If you are part of a church then I think you will agree that it is so important to pray for those in your church family.  There are many different areas of life that we all go through, some good and some bad, but prayer is always a great thing!  Here are 6 prayers you can pray for your church family!
For Our Pastors
Dear Father In Heaven,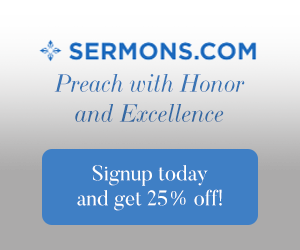 I can't say enough words to thank You for the men you've placed in pastoral roles in my church.  I pray that You would continue to mold them into the children You have called them to be.  Grow their intellect.  Empower them to be bold.  Give them peace in the midst of difficult sermons to preach.  Lead them Father, as they continue to lead the congregation for You!  Lord, You are sovereign over all things and I pray that You will open the hearts of this congregation as our leaders lead us in song and sermon.  Thank You for them, Father!  Amen
Your Close Brothers/Sisters
Dear Lord,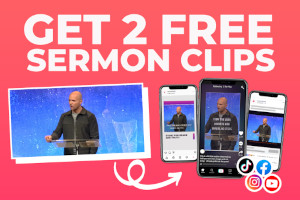 Thank You for leading me to my church family!  I am surrounded by a few extremely close brothers and sisters that I love with my whole heart.  I pray that as we get older and closer that we will never lose sight of what brought us together and that was You, Father.  I pray that You watch over them and keep them safe, Lord.  May we always be accountable to one another and never demean one another but always encourage each other in the times of blessing and of trials.  I thank You for my brothers and sisters, Lord!  I love You!  Amen
Those In Conflict
Oh Lord,
The church has been the same since its beginning.  There have been disputes among believers since the beginning.  Paul opposed Peter in Galatia. (Galatians 2:11-14) Paul reminded the church of Philippi to do nothing out of rivalry (Philippians 2:3).  There is a reason why You are in charge, Father.  We could never keep order in the church without Your presence there.  Father, I pray for those in conflict right now that they would not give the devil a foothold in their lives, but that they would come together in Your Name to resolve any conflicts between them.  I pray that You will be glorified in everything they do.  I pray this in Your Son's precious Name!  Amen
Those Whom Are Ill
Father In Heaven,
I pray for those who are hurting in my church family today.  Lord, some have minor health problems while others have some very serious ones.  I pray that You will be with them and heal them, Father.  You are the Great Physician and I believe in Your power to heal!  Lord, please give peace to those who are in the midst of serious health issues.  Father, I pray that they turn to You and know that You are right there beside them in their time of crisis.  May Your will be done in their lives this day.  Amen
The Workers Are Few
Dear Lord,
Our congregation is struggling so much.  The ones who are leading are exhausted because they are being stretched so far.  I pray that You will convict others to rise up and help lead.  We need more worship leaders, teachers, greeters and other positions to be filled.  Lord, so many want to be fed the Word of God but they won't raise a hand to help carry the flock.  I pray that You will bring about a passion in the hearts of those who are sitting by idly knowing that they could be doing something to grow and nurture the church.  I pray for strength for the ones that are giving so much to keep the church running.  Be with them, Father.  Amen
Expanding And Growing
Father,
We are in an exciting time in our church!  Our family is growing so much and I have seen personally so many things happen for Your glory here!  We are at a crossroad and it looks like an expansion is necessary.  Father, I pray for Your wisdom to overflow into the congregation as we hold our congregational monthly meeting to talk about this.  May we not expand the church for our own pride or accomplishments.  You are the One who has accomplished the growth of this church.  You are moving big time right now and we all need to focus on You and not ourselves.  Give us wisdom as to what to do in this expansion.  May we build exactly what You are leading us to build.  I give You all the praise in this, Lord!  Amen
Conclusion
The church has many functions and it is a job for us all to be in prayer.  Whatever issues your congregation is facing, pray about them.  Pray for your close brothers and sisters.  Pray for those you don't know well.  Just as we are washed by the Word, we can cover the church congregation with prayers and petitions before God.   May God bless you as you continue to live a life worthy of the calling!
Read Derek Hill's personal testimony here: From the Muck and Mire to a Higher Calling
Resource – Scripture quotations are from The Holy Bible, English Standard Version® (ESV®), copyright © 2001 by Crossway, a publishing ministry of Good News Publishers. Used by permission. All rights reserved.