Here are simple steps that you can follow to seek after the type of religion that God accepts.  It is not about perfect church attendance, giving to the poor or tithing.  It's about starting a nursing home, assisted living or care center ministry.  It is easy and the rewards last for eternity.  You will never know what joy there is in beginning a ministry for the elderly, aged, invalids, and handicapped.  To God, that is "pure and undefiled religion."
Pure Religion
When people want to know what pure religion really is, there is a biblical definition given by James.  He tells us exactly what pure religion really is.  In James 1:27 is says, "Religion that is pure and undefiled before God, the Father, is this: to visit orphans and widows in their affliction, and to keep oneself unstained from the world." A key component is that the type of religion that God our Father accepts as "pure and undefiled" may not be what you think.  He doesn't say that it's perfect church attendance, tithing, donating to food banks, reading your Bible everyday, praying regularly – not that these are not important – but God says that pure and undefiled religion is "to visit orphans and widows in their affliction."  We are to keep ourselves "unstained from the world" too but a top priority is to look after the orphans and the widows.  That is why it is listed first in James 1:27.  And where do you find the greatest number of orphans and widows today?  Not where you might expect.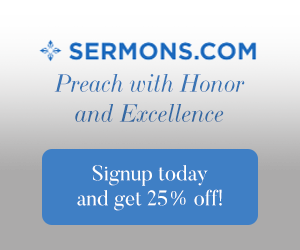 Orphans and Widows in Nursing Homes
How many of the residents in a nursing home are orphans and widows?  Almost all of them!  When we think of visiting orphans and widows, we think of church members who have lost their husbands or we think of an orphanage where children have lost both parents or they are wards of the state.  Let me shift your thinking to a nursing home.  At a Bible study one night I asked the residents this question: "How many of you have had your spouse die?"  Nearly every hand shot up.  Then I asked, "How many of you have lost your parents?"  All of the hands were raised.  Think about that.  Almost every single resident in nursing homes are orphans, having lost their parents and almost all of the residents are widows and  widowers.
The revelation that came to me one night when I was giving a Bible study on "pure religion" was that they were all orphans and nearly all of them were widows or widowers at the nursing home.  Honestly, it had never occurred to me that I was visiting the orphans and widows.  Sadly, 60% of residents there never have one single visitor ever come to visit them.  These people are hungry for company and someone to talk too.  I go early, well before the Bible study starts at 6:00 pm and go into the dining room and go from table to table to sit, talk, and just listen to them.  This is an amazing opportunity to put feet on my faith.  I get to share the gospel with them, with the employees, and with resident's family members too.  What an awesome chance to tell people that Jesus loves them and that He cares for them, even into their latter years.  I can tell them that Jesus says, "Never will I leave you; never will I forsake you…The Lord is my helper" (Heb 13:5).  Jesus says to them that the "one who comes to Me I will by no means cast out" (John 6:37).  Yes, Jesus has not forgotten about them and I am there to remind them of that.  Even if they have no one else to come and visit them, I will and Jesus is really with them – even into their old age.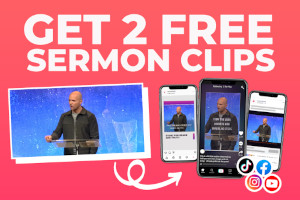 God Will Not Forsake Them Even When They Are Old
How inspiring these Bible studies are because I can offer them hope. I love to quote Bible Scriptures to them that sometimes bring a tear to their eye and what joy this gives me.  Once I repeated Psalm 71:18 to a 100-year old man that God says, "Even when I am old and gray, do not forsake me, O God, till I declare your power to the next generation, your might to all who are to come."  Isaiah 46:4 is another favorite that says, "Even to your old age and gray hairs I am he, I am he who will sustain you. I have made you and I will carry you; I will sustain you and I will rescue you."  To honor and respect these people, I can read "Is not wisdom found among the aged? Does not long life bring understanding" (Job 12:12)?  I tell them that we should "Stand up in the presence of the aged, show respect for the elderly and revere your God. I am the LORD" (Lev 19:32).
I want these people to have a sense of dignity and respect.  There are fewer things in a ministry that you can do that is more rewarding than having your own nursing home ministry.  It will be rewarding for you and for these aged men and women who have often have no visitors at all.  I have grown to love them and I tell them that.  They are not able to attend their local church anymore so I bring the church to them.  And there are those who are in the limelight of their years and have not yet heard the good news of the gospel of Jesus Christ and what a prime time to tell them about Him.  They are on the precipice of eternity and what better time in their lives for them to hear how they can have eternal life?  There is joy when I can tell them that some day there will be no more tears, no more sorrow, no more aches and pains, no more walkers, no more wheelchairs, and no more "take your medicine!"  Heaven is often the only hope that these men and women have at this point in their lives.  It gives them something to look forward too and a sense of joy in eager expectation of being reunited with their beloved lost, loved ones.  They will see their father and mother again, they will see their long, lost friends, family, and in some cases, their own children.
This is pure religion: Visiting the orphans and widows in their affliction.  I have become a son to many of them in some cases and they have grown to love me too; an unexpected reward.  I believe that I receive more joy from this ministry than I probably have given them.  They accept me as one of their own…I love them as one of my own.  That is the kind of pure religion that God the Father accepts, "to visit orphans and widows in their affliction" (James 1:27).
Related Articles:
Resources:
New International Version Bible (NIV)
THE HOLY BIBLE, NEW INTERNATIONAL VERSION®, NIV® Copyright © 1973, 1978, 1984, 2011 by Biblica, Inc.™ Used by permission. All rights reserved worldwide