What does the phrase, "in Christ" mean? Is there significance to this statement?
In Us
What it means to be in Christ is just the opposite of what it means to be in us. What I mean is, if we are not in Christ, we are only into us. It's all about us and not about others. Of course, many unsaved people do some remarkable things for humanity, and that's great, but that's never going to place them into a personal relationship with God. Works are good if one is saved, but works by an unsaved person will do them no good on the Day of Judgment (Rev 20:12-15) or after their death (Heb 9:27). Good works have a place in the believer's life, but they have no place in our salvation. That's because "by grace you have been saved through faith. And this is not your own doing; it is the gift of God," and "not a result of works, so that no one may boast" (Eph 2:8-9), and knowing my nature, I'm sure I would boast. But we can only boast in Christ! And in God's infinite mercy and grace, but to be only in us and what good we do, is to be morally and spiritually bankrupt. We need God to step in on our behalf and quicken those of us who were dead (Eph 2:1-2). If not for God's granting us repentance (Rom 2:4; 2 Pet 3:9), we be without hope and without remedy for the coming judgment for our sins.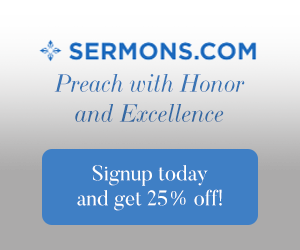 Human Nature
To be found in Christ will never be found in being human. When I meet people who I witness to and they tell me, "I'm a pretty good person," I repeat the Word of God which says, "None is righteous, no, not one" (Rom 3:10), so Paul covered anyone who thought they'd be the exception by saying, "no, not one." That rules everyone out! Then, I can say, "no one understands; no one seeks for God" (Rom 3:11). Once again, Paul leaves room for "no one" who seeks after God or understand things without the Spirit of God (Rom 8). And not most, but "All have turned aside; together they have become worthless; no one does good, not even one" (Rom 3:12). The use of "no one, not one," and "all" clearly shows there are zero human exceptions. We might do good things, humanly speaking, but works are like filthy rags to God (Isaiah 64:6). Imagine you're serving a delicious, wholesome banquet and all the food is perfect…it is free for anyone to come…but now, you come out and serve people by scooping out the food with your hands while wiping your nose and coughing.   How many would still be willing to eat that food, even though it's perfect? I would venture to say, "not one…no, not one!"  You see my point I hope. One hundred percent of humanity has fallen short, and I would say, infinitely short of Gods' glory (Rom 3:23). Wouldn't you?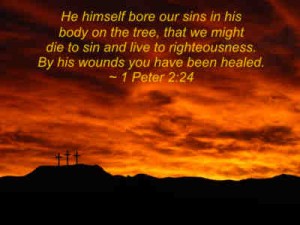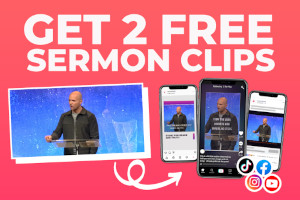 In God
Jesus Christ and the Father are One. They are one in purpose , unity, and full deity, but Jesus willingly submitted to the Father and went to the cross on our behalf. He was found to be without spot or blemish or wrinkle, and has been, was, and forever will be without sin.   Jesus always said, "For I have come down from heaven, not to do my own will but the will of him who sent me" (John 6:38), and even during the horror of the Passion, said, "My Father, if this cannot pass unless I drink it, your will be done" (Matt 26:42). Jesus as God cannot sin, yet bore the sins of the world. He came to give His life as a ransom for many (Mark 10:45), and the many are those whom God has brought to repentance and trust in Jesus Christ. Just as Lazarus needed Jesus' help to be raised from the dead, it took the Spirit of God to raise us to eternal life through trust Christ (Acts 4:12). It was to Him we ran and found refuge and to Him we put our trust and should never be ashamed again (Rom 10:11), "For the Scripture says, 'Everyone who believes in him will not be put to shame'" ( 1 Pet 2:6), something the Prophet Isaiah said (Isaiah 28:16), so this is not really new teaching.
In Christ
To be found in Christ is to be clothed in His righteousness. For example, if you are in Christ, you are a new creation in Him. The Apostle Paul writes, "Therefore, if anyone is in Christ, he is a new creation. The old has passed away; behold, the new has come" (2 Cor 5:17), so it was "For our sake he made him to be sin who knew no sin, so that in him we might become the righteousness of God" (2 Cor 5:21). Being in Christ is having His righteousness and we need that to stand before God, especially since we have no righteousness of our own, and a self-righteous ness is the last thing we need! To be in Christ or to believe in Christ is to trust in Christ. It is also being in Christ's own righteousness. There is no difference between those who "are justified by his grace as a gift, through the redemption that is in Christ Jesus" (Rom 3:24), and "So you also must consider yourselves dead to sin and alive to God in Christ Jesus" (Rom 6:11). It is true for all or everyone that "the wages of sin is death, but the free gift of God is eternal life in Christ Jesus our Lord" (Rom 6:23). The conclusion is, "If the Spirit of him who raised Jesus from the dead dwells in you, he who raised Christ Jesus from the dead will also give life to your mortal bodies through his Spirit who dwells in you" (Rom 8:11). Now we can say with assurance, that neither "height nor depth, nor anything else in all creation, will be able to separate us from the love of God in Christ Jesus our Lord" (Rom 8:39), including death (Rom 8:38).
Conclusion
We could even say that the church itself, even "though many, are one body in Christ, and individually members one of another" (Rom 12:5). Because of the Father's choice, "you are in Christ Jesus, who became to us wisdom from God, righteousness and sanctification and redemption" (1 Cor 1:30). We didn't place ourselves in Christ; it was the Father Who drew us to Christ (John 6:44). If you are "justified in the name of the Lord Jesus Christ and by the Spirit of our God" (1 Cor 6:11), you are in Christ. To be found in Christ is to be in the most wonderful place of all, because "in Adam all die, so also in Christ shall all be made alive" (1 Cor 15:22), so only "in Christ God was reconciling the world to himself, not counting their trespasses against them, and entrusting to us the message of reconciliation" (2 Cor 5:19). Therefore, it is "in Christ Jesus you are all sons [and daughters] of God, through faith" (Gal 3:26), and "as many of you as were baptized into Christ have put on Christ" (Gal 3:27). If you've been brought to repentance and now trust in Christ, you are "in Christ" and have in fact, "put on Christ." That's the best place to be, especially when we all stand before God.
Here is some related reading for you: 7 Different Ways Jesus Showed Love
Resource – Scripture quotations are from The Holy Bible, English Standard Version® (ESV®), Crossway Bibles. (2007). ESV: Study Bible : English standard version. Wheaton, Ill: Crossway Bibles. Used by permission. All rights reserved.