The following verse has been used thousands and thousands of times for people to justify their actions when acting on revenge:
"If anyone injures his neighbor, as he has done it shall be done to him, fracture for fracture, eye for eye, tooth for tooth; whatever injury he has given a person shall be given to him." (Leviticus 24:19-20)
Is this okay, or is it wrong?  After all, this was part of the Law of the Old Testament.  However, if you understand how Christ came to fulfill the Law and listen to His teaching, you will see that in no way is revenge acceptable.  Let us see what Jesus and other men of the Bible say on this issue.
Teachings from Jesus In Matthew 5
Matthew 5:17 says, "Do not think that I have come to abolish the Law or the Prophets; I have not come to abolish them but to fulfill them."  Jesus did fulfill the Law and He went even farther with it.  Let me show you what I mean.  Here are two verses that Jesus quotes from the Law of the Old Testament and His response to them.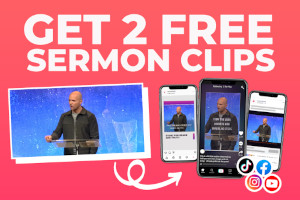 Murder
"You have heard that it was said to those of old, 'You shall not murder; and whoever murders will be liable to judgment." (Matthew 5:21)
Jesus' response to this is, "But I say to you that everyone who is angry with his brother will be liable to judgment." (Matthew 5:22a)  Clearly being dead is a bigger consequence than having someone mad at you; yet, Jesus equates the two because He wants us to see that anger is just as bad because unless it is a righteous anger than you are in sin.  Unholy anger has led many people to commit actual murder.  The solution is a simple one but sometimes difficult, "be reconciled to your brother."   (Matthew 5:24)
Retaliation
"You have heard that it was said, 'An eye for an eye and a tooth for a tooth." (Matthew 5:38)
Jesus responds with, "But if anyone slaps you on the right cheek, turn to him the other also.  And if anyone would sue you and take your tunic, let him have your cloak as well.  And if anyone forces you to go one mile, go with him two miles." (Matthew 5:39-41)  What's the point of this?  The answer is found at the end of the chapter. "Love your enemies and pray for those who persecute you, so that you may be sons of your Father who is in heaven…you therefore must be perfect, as your heavenly Father is perfect." (Matthew 5:44,45a and 48)  If we are to be sons and daughters of God, then we must strive to be perfect as God is perfect.  Think about it.  How will you or I win someone to Christ by slapping them in the face or repaying them evil for evil?  Did Christ crucify the human race because He was?  Certainly not!  The crucifixion was the greatest act of love ever!  We can learn a LOT about love when we focus on Christ's complete willingness and obedience that gave us redemption through His blood.
Paul's Writings on Revenge
The book of Romans is a wonderful book of the Bible and it covers a multitude of topics.  Revenge is one of those topics.  Paul gives a great explanation on it in Romans 12:14-21 which says, "Bless those who persecute you; bless and do not curse them.  Rejoice with those who rejoice, weep with those who weep.  Live in harmony with one another. Do not be haughty, but associate with the lowly.   Never be wise in your own sight. Repay no one evil for evil, but give thought to do what is honorable in the sight of all. If possible, so far as it depends on you, live peaceably with all. Beloved, never avenge yourselves, but leave it to the wrath of God, for it is written, "Vengeance is Mine, I will repay, says the Lord." To the contrary, "if your enemy is hungry, feed him; if he is thirsty, give him something to drink; for by so doing you will heap burning coals on his head."  Do not be overcome by evil, but overcome evil with good."  It doesn't get much clearer than this.  We are called to love our enemies and not to retaliate against them.  If God says, "Vengeance is Mine," (Deuteronomy 32:35a) then we need to follow in obedience.
Other Passages From Different Authors
"Do not repay evil for evil or reviling for reviling, but on the contrary, bless, for to this you were called, that you may obtain a blessing." (1 Peter 3:9) – Peter
"Do not say, 'I will do to him as he has done to me; I will pay the man back for what he has done.'" (Proverbs 24:29) – Solomon
"So speak and so act as those who are to be judged under the law of liberty. For judgment is without mercy to one who has shown no mercy. Mercy triumphs over judgment." (James 2:12-13) – James
"And as you wish that others would do to you, do so to them." (Luke 6:31) – Jesus
"Refrain from anger, and forsake wrath!" (Psalm 37:8a) – David
Conclusion
Revenge is not a topic of the Bible that is up for debate.  The answers are crystal clear.  We should never show revenge to anyone.  We are called to love one another, including our enemies and persecutors.  Jesus "came to seek and save the lost" (Luke 19:10), and we should model the same attitude.  God bless you as you live a life worthy of the calling!
Want to study more about how we can love one another? Take a look at this article:
Resource – The Holy Bible, English Standard Version "Scripture quotations are from The Holy Bible, English Standard Version® (ESV®), copyright © 2001 by Crossway, a publishing ministry of Good News Publishers. Used by permission. All rights reserved.