Insecurity is what happens when we fail to trust; we lack confidence. As Christians we fail to trust when we take our eyes off of the Lord and begin trusting our heart rather than trusting the strength and confidence that comes only from the Lord. The Bible has much to say about insecurity and lack of trust. However, for the purposes of this article I would like to examine one popular passage found in the book of Jeremiah to see what the Bible says about insecurity.
Security, Trust & Hope is the Lord 
Jeremiah 17:7 Blessed is the man that trusteth in the Lord, and whose hope the Lord is.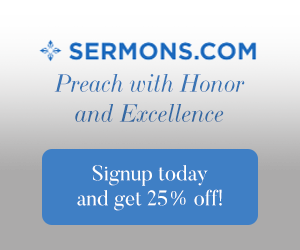 Distrust is another word for insecurity. When we fail to trust the Lord we lose out on blessings. The Bible tells us that if we know the Lord we should place our trust in Him. And because we know Him we should not be fearful because He is our courage (Ps. 9:10, Deut 31:8). So then when we know God is our strength and our courage why do we struggle with insecurity?
Insecurity and doubt are some of the tools that Satan uses to bring us down. He reaches into his toolbox when we wander away from the Lord and convinces us that we don't deserve the safety and stability that the Lord gives to us. This is why the Bible says that we must use our tools to "stand against the wiles of the devil". We need to be daily in the word so that Satan cannot leech into our life and steal the joy of being secure in the Lord. We must claim "the whole armour of God" so that we can thwart off the fiery darts of that old devil (Eph 6:11-20).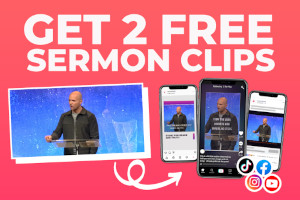 Notice that Jeremiah 17:7 above says "whose hope the Lord is". That "hope" is symbolized as an anchor in the Bible, sure and steadfast (Hebrews 6:17-20). An anchor is very secure, it can hold a ship at bay even though it weighs several thousand pounds. The ship's captain and crew trust that anchor to keep the ship secure and in place atop the sea. That crew must trust the anchor just as we must trust that the Lord, our hope, will keep us secure and safe.
Hope Yields Fruit 
Jeremiah 17:8  For he shall be as a tree planted by the waters, and that spreadeth out her roots by the river, and shall not see when heat cometh, but her leaf shall be green; and shall not be careful in the year of drought, neither shall cease from yielding fruit. 
This man (the Christian) whom trusts in the Lord is painted as a lovely green tree in Jeremiah 17:8. A tree that has good nourishment grows long roots and is secure in the ground. It gives delicious fruit and even when a drought comes because it has proper nourishment it survives that dry season.
Similar to a tree we must be nourished by the Word of God. Proper study of the Bible allows our soul to remain healthy and encourages us to produce good fruit. When we know what the Bible says we are more confident to share it with others just as we are called to do.
In John chapter 15 the Bible speaks about what it is to be a disciple. A disciple is simply a student. And Jesus says: "Herein is my Father glorified, that ye bear much fruit; so shall ye be my disciples." (John 15:8). And He goes on to say "Ye have not chosen me, but I have chosen you, and ordained you, that ye should go and bring forth fruit, and that your fruit should remain: that whatsoever ye shall ask of the Father in my name, he may give it you." (John 15:16).
What does that mean "… that your fruit should remain"? Everyone knows that you can only keep fruit around for a few days else it rots. What Jesus is saying here is that as His disciples (students) we should be learning and then teaching others about Him. Bearing fruit is another way of saying making more disciples. This way when we have gone onto glory those that we have discipled will remain here to continue to share the word with others. Disciples making disciples; that is fruit that remains.
Being secure in the word – knowing your Bible is the key to bearing fruit that remains.
Your Unsaved Heart Breeds Insecurity 
Jeremiah 17:9 The heart is deceitful above all things, and desperately wicked: who can know it? 
Everyone has heard it said that you should "Trust your heart!" Well the prophet says "No! Don't trust your heart!" Your heart is deceitful and desperately wicked. Those are some pretty strong words from Jeremiah. You see when he penned these words he was inspired by the Holy Spirit to write them. The heart is where we store up our insecurity and doubt. The heart is where the lust of the eyes, lust of the flesh and pride take up residence.
Paul and James both warn about what lust can do to our life.
Let not sin therefore reign in your mortal body, that ye should obey it in the lusts thereof. (Romans 6:12) 
Let no man say when he is tempted, I am tempted of God: for God cannot be tempted with evil, neither tempteth he any man: But every man is tempted, when he is drawn away of his own lust, and enticed. Then when lust hath conceived, it bringeth forth sin: and sin, when it is finished, bringeth forth death. (James 1:13-15) 
So if our heart is insecure and we cannot trust it, what can we trust? In Ephesians 1 Paul tells us that salvation is the key and it works like this:
You hear the word of truth, the gospel of your salvation
You believe the gospel
You trust Christ
You are sealed with the Holy Spirit who guarantees the inheritance of eternal life
That we should be to the praise of his glory, who first trusted in Christ. In whom ye also trusted, after that ye heard the word of truth, the gospel of your salvation: in whom also after that ye believed, ye were sealed with that holy Spirit of promise, Which is the earnest of our inheritance until the redemption of the purchased possession, unto the praise of his glory. (Eph 1:12-14) 
So it is not really "what" we can trust but "Whom" we trust. We trust Jesus as our Savior and we trust the Holy Spirit to renew our mind; He will clean up our deceitful and desperately wicked heart. The Holy Spirit dwells inside the believer and when we choose to follow Him we will do the things that please the Lord. (Rom 12:2, Gal 5:16; 22-25, Eph 4:23, Eph 4:30, Col 3:16) Every believer can be secure in this.
Final Thoughts 
Insecurity and mistrust are carnal (fleshly) properties in the life of a believer. Even as a believer we continually battle against these things. We can go through life trying to beat them in our own flesh or we can choose to walk in the Spirit and allow Him to clean up our wicked heart. Spending time in the Bible allows the Word to penetrate our heart and allows us to teach others about the truth of the gospel of our (their) salvation. We are called to bear fruit – fruit that remains. Insecurity is quashed when we know Whom we trust.
More about trust: Trust the Lord Bible Verses and Life Application
Resource – Scripture quotations are from The Holy Bible, King James Version