It was over 15 years ago when I first read Dr. Henry Cloud and Dr. John Townsend's breakthrough book, Boundaries. It was one of the most significant milestones of my life and to this day continues to help me navigate through relationships with other people. Before I read that book, I was constantly bound with trying to please other people, struggling with sticking to a "no" answer, and regularly debasing my feelings instead of taking them into account.
Through the grace of God I've been set free from that bondage of being held hostage to other people's lack of control and to speak the truth in love firmly. You can set healthy boundaries by: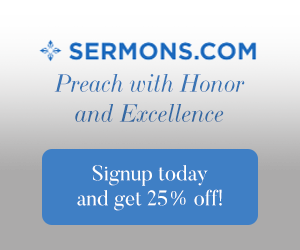 Accepting that it's okay to say 'no' in healthy relationships
"All you need to say is a simple 'Yes' or 'No'" (James 5:12).
There are times to say 'yes' and to say 'no' in every relationship. We can only learn this by practicing it. It isn't sinful to turn people down when necessary. It's sinful to say 'no' to God when the Holy Spirit is urging you forward. However the Lord brings a gentle conviction, not condemnation which comes from the evil one.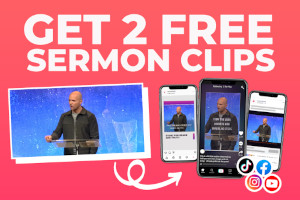 Accepting that everyone isn't going to be happy about respecting your boundaries
"Am I now trying to win the approval of human beings, or of God? Or am I trying to please people? If I were still trying to please people, I would not be a servant of Christ" (Galatians 1:10).
If you embrace the fact that you aren't going to please everyone, it's much easier to deal with when it happens. We are called to please God first and foremost. Sometimes you will be led by the Holy Spirit to turn down something 'good' because He has something 'great' in store for you. The key is to get past pouty faces and guilt trips to move courageously forward in faith.
Accepting the freedom of releasing a repeat boundary offender
"It is for freedom that Christ has set us free. Stand firm, then, and do not let yourselves be burdened again by a yoke of slavery" (Galatians 5:1).
After living under the control of people, there's a real spiritual and emotional sense of complete freedom when you set healthy boundaries. You are free to make your own decisions and live by the consequences of them—rather than living under someone else's consequences. This freedom allows you to hear with more clarity from God on what He wants to do in you and through you for His kingdom.
Accepting that God wants you to establish healthy boundaries
"The boundary lines have fallen for me in pleasant places; surely I have a delightful inheritance" (Psalm 16:6).
God the Father sent Jesus Christ so that we can be free from bondages of every kind—spiritual, emotional, and physical. He wants all of your heart rather than serving with a divided one. Once you establish healthy boundaries, you can sense God's peace and presence over your life. There's a greater capacity for experiencing an adventurous faith walk when you have healthy boundaries in relationships.
Accepting your value is beyond measure making boundaries necessary
"Indeed, the very hairs of your head are all numbered. Don't be afraid; you are worth more than many sparrows" (Luke 12:7).
Many people who struggle with boundary issues in relationships also have problems with accepting their unique and beautiful value in Christ. A low self-esteem breeds the tendency to believe that your feelings are inferior to the feelings of others. While we must take care not to think of ourselves as higher than others, we must accept our exceptional value in Christ just as we do other people.
Accepting that you're doing a favor to family and friends by setting boundaries
"Wounds from a friend can be trusted, but an enemy multiplies kisses" (Proverbs 27:6).
When a family member or friend realizes and respects your boundaries—they become better people for it. They learn the value of having their own space and giving it to others. This is what long-term relationships are built on—mutual respect and trust. It may hurt at first, but the rich reward of connection and companionship will build on the right foundation.
Boundaries are a Good Thing…
Without the boundary of skin, our bodies would succumb to many diseases. Without the boundaries of fences, young children and pets could suffer physical harm. Without the boundaries of healthy relationships, we would never know true love and affection. Boundaries are a gift from God to those who want to live in the freedom of discovering who they really are in Christ.
Read this related article: How to say "No" Without Shame, Regret or Guilt
Resource – New International Version Bible, The Holy Bible, New International Version®, NIV® Copyright© 1973, 1978, 1984, 2011 by Biblca, Inc.™ Used by permission. All rights reserved worldwide.