Expressing the love of Christ to others around us is absolutely essential! While some are easier to love than others, we have been commanded to show love to everyone, including our enemies. So how do we as Christians go about shining the light of Jesus to a broken world? Well the Bible has lots to say on how we should treat others, whether they are believers or not. Let's take a look at what the Bible says on how we should treat others.
Our Christian Brothers/Sisters
Paul throughout His letters shows us his own emotions and I think he hits the nail on the head. Tell your brothers/sisters that you love them. Let them know how much they mean to you as often as you can. Paul says, "For God is my witness, how I yearn for you all with the affection of Christ Jesus." (Philippians 1:8) This is an agape kind of love, an unconditional straight from the heart kind of love. Paul always made it a point to let his brothers/sisters know how much he cared about them. To the Ephesians he said, "I do not cease to give thanks for you, remembering you in my prayers." (Ephesians 1:16) Can you imagine how dead churches would come to life if the members acted this way?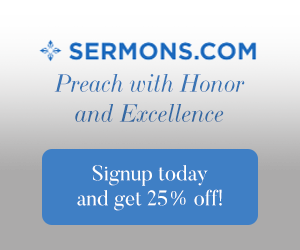 With this kind of love, we are also required to hold our brothers/sisters accountable as well. Paul confronts the people of Galatia and says, "You were running well. Who hindered you from obeying the truth?" (Galatians 5:7) They had deserted the gospel that had been preached to them by Paul and started following a different one. The whole book of Galatians is Paul holding them accountable and encouraging them to forget the gospel of lies they had started believing and to come back to the one true gospel in Christ. If your brother/sister is in sin, hold them accountable and pray for them.
Jesus said, "A new commandment I give you, that you love one another, just as I have loved you, you also are to love one another. By this all people will know that you are My disciples, if you have love for one another." (John 13:34-35) He was talking directly to His disciples in this passage but the principle applies to all believers. Outsiders will see something different in us when we love how Jesus calls us to.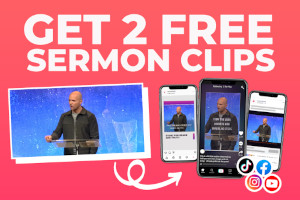 Unbelievers
Loving on unbelievers is a different story but not a story we are unfamiliar with. For, we all were unbelievers and slaves to the flesh at one point in our lives. Interacting with all unbelievers can be summed up from Colossians: "Walk in wisdom toward outsiders, making the best use of the time. Let your speech always be gracious, seasoned with salt, so that you may know how you ought to answer each person." (Colossians 4:5-6) Show them kindness when you speak with them and be attractive (not physically). When you speak, attract them to Jesus. Make them wonder why you have joy.
Enemies
Jesus said, "But I say to you, love your enemies and pray for those who persecute you." (Matthew 5:44) Say what!? Yes, we are called to pray for those who persecute us! Here are a few verses that show us how to act towards our enemies.
Luke 6:27-31 – "But I say to you who hear, Love your enemies, do good to those who hate you, bless those who curse you, pray for those who abuse you. To one who strikes you on the cheek, offer the other also, and from one who takes away your cloak do not withhold your tunic either. Give to everyone who begs from you, and from one who takes away your goods do not demand them back. And as you wish that others would do to you, do so to them."

Luke 6:35 – "But love your enemies, and do good, and lend, expecting nothing in return, and your reward will be great, and you will be sons of the Most High, for He is kind to the ungrateful and the evil."

Luke 6:36 – "Be merciful, even as your Father is merciful."
We are called to do, honestly, the exact opposite of what our human tendencies are. Instead of getting mad and getting even we are to bless our enemies. This is something that is definitely possible for all Christians because we did not deserve Christ's shed blood on the cross; we deserved the cross ourselves. Because He loved us enough to take our place, we can love people that hate us.
Conclusion
We are all called to love others whether they are our fellow brothers/sisters, unbelievers or enemies. This is all summed up by Jesus: "And you shall love the Lord your God with all your heart and with all your soul and with all your mind and with all your strength. The second is this: You shall love your neighbor as yourself. There is no other commandment greater than these." (Mark 12:30-31) If these 2 commandments are the greatest than we need to follow them! So, I encourage you to show some extra love to your brothers/sisters and go out of your way to help an unbeliever whenever you can. You will plant a seed in their heart that God can grow! May God bless you as you continue to live a life worthy of the calling!
Take a look at this related article: Love One Another
Resource – Scripture quotations are from The Holy Bible, English Standard Version® (ESV®), copyright © 2001 by Crossway, a publishing ministry of Good News Publishers. Used by permission. All rights reserved.