To get the job done you must persist, you must keep going when the going gets tough. Diligence is exactly that … as defined by the Merriam-Webster dictionary: "steady, earnest, and energetic effort:  persevering application" [1]. Diligence is necessary for success! Let's take a look at what the Bible has to say about diligence.
Proverbs 12:24 "The hand of the diligent shall bear rule: But the slothful shall be under tribute."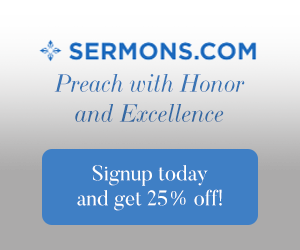 Diligently Seek the Lord
The Lord is the One who keeps us on the right path. We must diligently seek Him and when we have a job to do we must not give up. Everything we do, whether it is a high profile position or something as necessary as cleaning a toilet, we should do it as if the Lord Himself was standing right there as our task master. Here are some verses that support this Biblical truth.
Exodus 15:24-26 And the people murmured against Moses, saying, What shall we drink? And he cried unto the LORD; and the LORD shewed him a tree, which when he had cast into the waters, the waters were made sweet: there he made for them a statute and an ordinance, and there he proved them, And said, If thou wilt diligently hearken to the voice of the LORD thy God, and wilt do that which is right in his sight, and wilt give ear to his commandments, and keep all his statutes, I will put none of these diseases upon thee, which I have brought upon the Egyptians: for I am the LORD that healeth thee.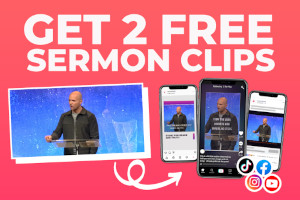 Ecclesiastes 9:10 Whatsoever thy hand findeth to do, do it with thy might; for there is no work, nor device, nor knowledge, nor wisdom, in the grave, whither thou goest.
Colossians 3:23–24 And whatsoever ye do, do it heartily, as to the Lord, and not unto men; Knowing that of the Lord ye shall receive the reward of the inheritance: for ye serve the Lord Christ.
Hebrews 11:6 But without faith it is impossible to please him: for he that cometh to God must believe that he is, and that he is a rewarder of them that diligently seek him.

Work Like this Might Be Your Last Day
We never know when the Lord will return to take us home. Therefore we need to be diligently seeking to share the good news of the gospel with as many people as we can. We need to work in the ministries that promote the gospel and even support these ministries with our gifts and talents.
1 Corinthians 15:58 Therefore, my beloved brethren, be ye stedfast, unmoveable, always abounding in the work of the Lord, forasmuch as ye know that your labour is not in vain in the Lord.
Philippians 3:14 I press toward the mark for the prize of the high calling of God in Christ Jesus.
2 Peter 1:10–11 Wherefore the rather, brethren, give diligence to make your calling and election sure: for if ye do these things, ye shall never fall: For so an entrance shall be ministered unto you abundantly into the everlasting kingdom of our Lord and Saviour Jesus Christ.
2 Peter 3:10–14 But the day of the Lord will come as a thief in the night; in the which the heavens shall pass away with a great noise, and the elements shall melt with fervent heat, the earth also and the works that are therein shall be burned up. Seeing then that all these things shall be dissolved, what manner of persons ought ye to be in all holy conversation and godliness, Looking for and hasting unto the coming of the day of God, wherein the heavens being on fire shall be dissolved, and the elements shall melt with fervent heat? Nevertheless we, according to his promise, look for new heavens and a new earth, wherein dwelleth righteousness. Wherefore, beloved, seeing that ye look for such things, be diligent that ye may be found of him in peace, without spot, and blameless.
Diligence Versus Carelessness and Neglect
Diligence is a character trait. Without it other attitudes are undeveloped like confidence, forgiveness, patience, loyalty and even integrity. The opposite of diligence is carelessness, laziness (slothfulness) and neglect. When we fail to be diligent in any job, bad attitudes manifest and we experience things like anger, frustration, indecision, resentment, fatigue (both emotional and physical). All of these things interfere with relationships, first with our relationship with the Lord and then relationships with family and friends. We have several examples from the Bible that compare the positive traits of diligence with the negative traits of carelessness, laziness and neglect:
Positive Traits – Diligence:
Proverbs 6:6–10  Go to the ant, thou sluggard; Consider her ways, and be wise: Which having no guide, overseer, or ruler, Provideth her meat in the summer, And gathereth her food in the harvest. How long wilt thou sleep, O sluggard? When wilt thou arise out of thy sleep? Yet a little sleep, a little slumber, A little folding of the hands to sleep:
Proverbs 31:13–17  She seeketh wool, and flax, And worketh willingly with her hands. She is like the merchants' ships; She bringeth her food from afar. She riseth also while it is yet night, And giveth meat to her household, And a portion to her maidens. She considereth a field, and buyeth it: With the fruit of her hands she planteth a vineyard. She girdeth her loins with strength, And strengtheneth her arms.
Ruth 2:7–10  And she said, I pray you, let me glean and gather after the reapers among the sheaves: so she came, and hath continued even from the morning until now, that she tarried a little in the house. Then said Boaz unto Ruth, Hearest thou not, my daughter? Go not to glean in another field, neither go from hence, but abide here fast by my maidens: Let thine eyes be on the field that they do reap, and go thou after them: have I not charged the young men that they shall not touch thee? and when thou art athirst, go unto the vessels, and drink of that which the young men have drawn. Then she fell on her face, and bowed herself to the ground, and said unto him, Why have I found grace in thine eyes, that thou shouldest take knowledge of me, seeing I am a stranger?
Mark 13:32–36  But of that day and that hour knoweth no man, no, not the angels which are in heaven, neither the Son, but the Father. Take ye heed, watch and pray: for ye know not when the time is. For the Son of man is as a man taking a far journey, who left his house, and gave authority to his servants, and to every man his work, and commanded the porter to watch. Watch ye therefore: for ye know not when the master of the house cometh, at even, or at midnight, or at the cockcrowing, or in the morning: Lest coming suddenly he find you sleeping.
Negative Traits – Laziness and Neglect
Proverbs 24:30–34  I went by the field of the slothful, And by the vineyard of the man void of understanding; And, lo, it was all grown over with thorns, And nettles had covered the face thereof, And the stone wall thereof was broken down. Then I saw, and considered it well: I looked upon it, and received instruction. Yet a little sleep, a little slumber, A little folding of the hands to sleep: So shall thy poverty come as one that travelleth; And thy want as an armed man.
Proverbs 26:13–16  The slothful man saith, There is a lion in the way; A lion is in the streets. As the door turneth upon his hinges, So doth the slothful upon his bed. The slothful hideth his hand in his bosom; It grieveth him to bring it again to his mouth. The sluggard is wiser in his own conceit Than seven men that can render a reason.
Matthew 25:1–10 (KJV)1 Then shall the kingdom of heaven be likened unto ten virgins, which took their lamps, and went forth to meet the bridegroom. 2 And five of them were wise, and five were foolish. 3 They that were foolish took their lamps, and took no oil with them: 4 But the wise took oil in their vessels with their lamps. 5 While the bridegroom tarried, they all slumbered and slept. 6 And at midnight there was a cry made, Behold, the bridegroom cometh; go ye out to meet him. 7 Then all those virgins arose, and trimmed their lamps. 8 And the foolish said unto the wise, Give us of your oil; for our lamps are gone out. 9 But the wise answered, saying, Not so; lest there be not enough for us and you: but go ye rather to them that sell, and buy for yourselves. 10 And while they went to buy, the bridegroom came; and they that were ready went in with him to the marriage: and the door was shut.
Mark 14:41–42 (KJV)41 And he cometh the third time, and saith unto them, Sleep on now, and take your rest: it is enough, the hour is come; behold, the Son of man is betrayed into the hands of sinners. 42 Rise up, let us go; lo, he that betrayeth me is at hand.
Final Thoughts
Throughout the Bible we are encouraged and even commanded to be diligent. We should earnestly endeavor to use the gifts and talents that God has given to us. And above that, when we are given a task that we believe is "below us", we must do even that task as if the Lord handed it to us in person and expects us to "give diligence" to the task at hand.
More for you to read: How Does the Bible Define Perseverance?
Resources – Scripture quotations are from The Holy Bible, King James Version. [1] Diligence. (n.d.). from https://www.merriam-webster.com/dictionary/diligence