What does the Bible say about the Christian's character and how it affects their lives and the lives of those around them?
Character
The word "character" could be looked at as if coming from the word "Characteristics," meaning a person's character are revealed by certain characteristics. A godly character looks far different than that of the world. Character is the mental and moral qualities distinctive to an individual. They can be good mental and moral characteristics or they can be bad. There are fruits of the Spirit but also fruits of the flesh, so whatever fruit we bear the most reveals the root. The Apostle John said "all that is in the world—the desires of the flesh and the desires of the eyes and pride of life—is not from the Father but is from the world" (1 John 2:16). A person's character is fluid for much of their lives; they are changing over time and learning valuable lessons, and for most of us, we've learned it's always best to tell the truth, even if it hurts.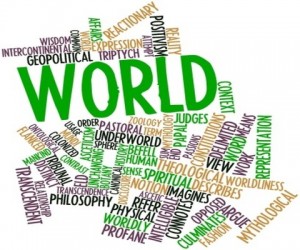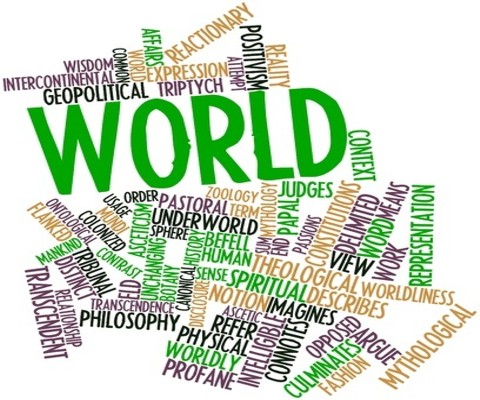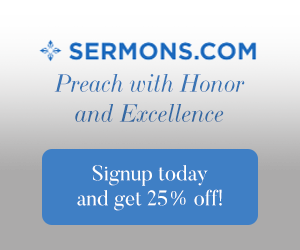 The Godly
The Bible has a lot to say about the godly. The Apostle Peter has good news for the godly, saying "the Lord knows how to rescue the godly from trials, and to keep the unrighteous under punishment until the day of judgment" (2 Pet 2:9). The godly do not become godly by human effort. We need the Spirit of God and the Word of God "training us to renounce ungodliness and worldly passions, and to live self-controlled, upright, and godly lives in the present age" (Titus 2:12). The Apostle Paul "reasoned about righteousness and self-control and the coming judgment" (Acts 24:25) when witnessing to Felix. Paul did not hide the judgment of God coming upon the ungodly. Even so, Felix rejected Christ.
The Ungodly
We should thank God that our sins have already been judged at the cross through Jesus Christ. Really, it should humble us to remember that God "did not spare the ancient world, but preserved Noah, a herald of righteousness, with seven others, when he brought a flood upon the world of the ungodly" (2 Pet 2:5), so it shouldn't surprise us that the ungodly outnumber the godly today. Jude said, "In the last time there will be scoffers, following their own ungodly passions" (Jude 1:18), and already "certain people have crept in unnoticed who long ago were designated for this condemnation, ungodly people, who pervert the grace of our God into sensuality and deny our only Master and Lord, Jesus Christ" (Jude 1:4). The Apostle Paul knew full well "that in the last days there will come times of difficulty" (2 Tim 3:1). Trying to share Christ by using Scripture is fine, but we should "avoid irreverent babble, for it will lead people into more and more ungodliness" (2 Tim 2:16). That is, we too can act like the ungodly when we start to debate or argue with non-believers about why we believe. No one I know was ever debated into heaven. God must call them through Christ (John 6:44).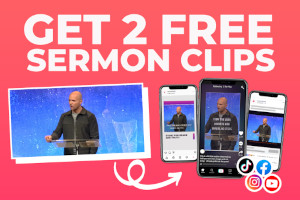 Bearing Fruit
Just as a tree is known by its fruit, so is a person known by their works, and "the works of the flesh are evident: sexual immorality, impurity, sensuality, idolatry, sorcery, enmity, strife, jealousy, fits of anger, rivalries, dissensions, divisions, envy, drunkenness, orgies, and things like these. I warn you, as I warned you before, that those who do such things will not inherit the kingdom of God" (Gal 5:19-21). If you have the Holy Spirit, you can bear much different fruit than that of the world, but it's not us bearing the fruit. It is God's Spirit bearing fruit in us. Such fruit of the Spirit includes "love, joy, peace, patience, kindness, goodness, faithfulness, gentleness, self-control" (Gal 5:22-23a). Now that's godly character because it is God producing fruit in them. All glory and credit belong to God and not one bit to us (Psalm 115:1; 1 Cor 4:7).
Justification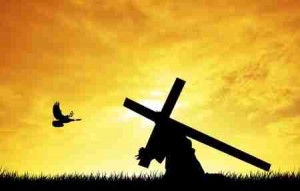 Another thing Christians should rejoice about is that God sent Jesus to die for us unworthy sinners (Rom 3:10-12, 23). It was yet "while we were still weak, at the right time Christ died for the ungodly" (Rom 5:6). Yes…that was us…the ungodly. But God's Spirit can make us more like Christ…godlier than before. This is how "God shows his love for us in that while we were still sinners, Christ died for us" (Rom 5:8). Most of us would like to get rid of our enemies instead of praying for them as commanded by Jesus Christ (Luke 6:28), but think about this: It was "while we were enemies we were reconciled to God by the death of his Son, much more, now that we are reconciled, shall we be saved by his life" (Rom 5:10). Whatever fruit you are bearing will show you your likely destination, so if the fruits that you bear are of the flesh, keep in mind that "those who do such things will not inherit the kingdom of God" (Gal 5:21b). God called us (Eph 1) and saved us, while we were still ungodly, wicked enemies of His (Rom 5:6-10). God didn't wait for us to get our lives straightened out before He saved us. If that were the case, none of us would make it!
Conclusion
I love what John MacArthur said, and I paraphrase: "We might be the only Bible that people will ever read," so what will they read about us? What is our character like in public, but more importantly, what does it look like in private…when no one else is watching but God? Godly character is living in obedience to God's Word; not perfectly, but striving to obey. When we do that, the world will very much take notice. If you've never trusted in Christ, then you've never been justified and cannot stand before God on Judgment Day…at least you can't stand on your own merit, but for those of us who've trusted in Christ, we've "been justified by his blood, much more shall we be saved by him from the wrath of God" (Rom 5:9).
Here is some related reading for you: Does Your Character Speak of Your Christianity?
Resource – Scripture quotations are from The Holy Bible, English Standard Version® (ESV®), Crossway Bibles. (2007). ESV: Study Bible: English standard version. Wheaton, Ill: Crossway Bibles. Used by permission. All rights reserved.