No matter what is happening in your life, do people know to whom you belong? Do they look at you and see just another human making it through life? Do you display traits and behavior that point to Christ? Really, does your character speak of your Christianity? If not, make a resolution to change your ways today.
We can say that we are a Christian, but what does that mean? Here are some things that I found in the Bible that reflect characteristics of a true Christian.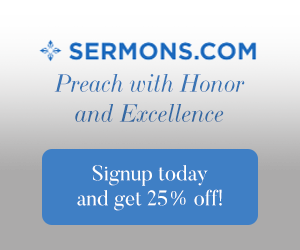 Born Again
John 3:5 Jesus answered, Verily, verily, I say unto thee, Except a man be born of water and of the Spirit, he cannot enter into the kingdom of God.
Certainly no one can be "physically" born more than one time. What John is referring to is that thing that happens when you accept Jesus as your Savior. The moment that you have a personal faith in what Jesus did for you on the cross – that penalty for sin (death) that He paid for you. At that moment, Holy Spirit comes to live inside of you. When this happens, you should experience an enthusiasm like no other.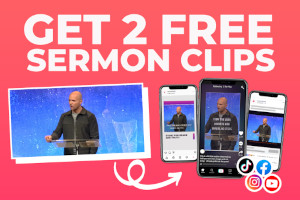 Dressed Anew
Isaiah 61:10 I will greatly rejoice in the LORD, My soul shall be joyful in my God; For he hath clothed me with the garments of salvation, He hath covered me with the robe of righteousness, As a bridegroom decketh himself with ornaments, And as a bride adorneth herself with her jewels.
2 Corinthians 5:17 Therefore if any man be in Christ, he is a new creature: old things are passed away; behold, all things are become new.
Ephesians 4:22-24 22 That ye put off concerning the former conversation the old man, which is corrupt according to the deceitful lusts; And be renewed in the spirit of your mind; And that ye put on the new man, which after God is created in righteousness and true holiness.
What a great picture that we see from the Prophet Isaiah and then again by the Apostle Paul. When you have a relationship with Jesus things should change. Your old life (old clothes) are replaced with a new life in Christ (new clothes). You "put off" that old life and "put on" the new life. As the bride of Christ (all those believers that comprise the Church), we are "adorned" with the jewels of that new life – eternal life.
Fellowship Desire
Luke 24:32 And they said one to another, Did not our heart burn within us, while he talked with us by the way, and while he opened to us the scriptures?
Acts 2:46–47 And they, continuing daily with one accord in the temple, and breaking bread from house to house, did eat their meat with gladness and singleness of heart, Praising God, and having favour with all the people. And the Lord added to the church daily such as should be saved.
At that first gathering of the Church (Acts 2) they gave us the example of fellowship. They continued "daily" agreeing together (with one accord) not only meeting at temple, but continuing from house to house, breaking bread and just spending time together. When you are a Christ-follower, your desire should be to spend time with other Christ-followers. If you find that you still want to hang out with that old crowd more than with your new Christian friends, you might need to spend more time in the Word!
Life of Radiance
Matthew 5:16 Let your light so shine before men, that they may see your good works, and glorify your Father which is in heaven.
Do they know you are a Christian by looking at you? What is your attitude? Are you approachable? Do you have a smile on your face more than a frown? Are you kind and considerate? Do you reach out to help the needy? These are all questions you should ask yourself when you want to glorify your Father which is in heaven.
Desire to be Daily in the Word
Matthew 6:11 Give us this day our daily bread.
John 8:31–32 Then said Jesus to those Jews which believed on him, If ye continue in my word, then are ye my disciples indeed; And ye shall know the truth, and the truth shall make you free.
God's Word, the Bible is what He uses to communicate His thoughts to us. It was written by inspiration of the Holy Spirit and every word is God's words. When you want to have a relationship with someone, we spend time with them. Spending time in the Word and prayer is how we spend time with God and cultivate that relationship. Your desire as a believer should be to know God's word.
Desire to Serve One Another
Philippians 2:2–4 Fulfil ye my joy, that ye be likeminded, having the same love, being of one accord, of one mind. Let nothing be done through strife or vainglory; but in lowliness of mind let each esteem other better than themselves. Look not every man on his own things, but every man also on the things of others.
We are encouraged to not only spend time in fellowship with likeminded Christ-followers, but we are told to do things for others and to regard them as better than our self. When we love God, we want to do things that please Him. Serving others pleases the Lord.
Desire to Offer Thanksgiving to the Lord
Romans 12:1 I beseech you therefore, brethren, by the mercies of God, that ye present your bodies a living sacrifice, holy, acceptable unto God, which is your reasonable service.
Colossians 2:6–7 As ye have therefore received Christ Jesus the Lord, so walk ye in him: Rooted and built up in him, and stablished in the faith, as ye have been taught, abounding therein with thanksgiving.
Do you remember to thank the Lord for all he has done? It is the least we can do for all He has done for us. God wants us to live an abundant life, but He also wants to hear "thank you" every now and again.
Willingness to Stand Up for Jesus
1 Timothy 6:12 Fight the good fight of faith, lay hold on eternal life, whereunto thou art also called, and hast professed a good profession before many witnesses.
Hebrews 12:1 Wherefore seeing we also are compassed about with so great a cloud of witnesses, let us lay aside every weight, and the sin which doth so easily beset us, and let us run with patience the race that is set before us.
Make sure you tell others about the most important thing that has happened to you – speak of your day of salvation. Without Him you would have no hope for an eternal life. When you die and go to heaven the only thing you can take with you is other believers.
Faith in the Victory
1 John 5:4 For whatsoever is born of God overcometh the world: and this is the victory that overcometh the world, even our faith.
Life is full of challenges, even for the strongest of believers. Claim victory over those challenges, knowing that our God who created the entire world in just 6 days can heal you. He is greater than anything you face on earth. Believe that the same God that saved you from certain death can provide all that you need to overcome your life issue. Have faith in the victory.
Final Thoughts
Show them that you are a Christian. Be a true Christ-follower by emulating what Jesus did. He spent more than 30 years on this earth as a man. His example is all that we need to show the world that we are Christians.
Read more about this topic: How Do They Know You Are Christian?
Resource – Scripture quotations are from The Holy Bible, King James Version.