Today, the global economy is on shaky ground and millions worldwide have been thrown into economic disaster by job loss, so here are 7 Bible verses to read when you find yourself in financial difficulties.
Philippians 4:6-7 Do not be anxious about anything, but in everything by prayer and supplication with thanksgiving let your requests be made known to God. And the peace of God, which surpasses all understanding, will guard your hearts and your minds in Christ Jesus.
When we're giving thanks, we're not anxious, but the moment we're not thankful, then anxiety can creep in. When you're mind is full of anxiety, we cannot have the peace of God that should be guarding our hearts and your minds. Instead, our heart and mind will be troubled, so why not put every fear and worry we have into a prayer and give thanks when I and you "let your requests be made known to God." Only then will you have "the peace of God" which transcends human understanding, and this peace with guard both your mind and your heart.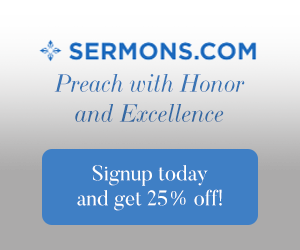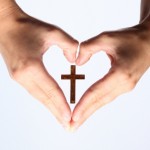 Matthew 6:30-31 But if God so clothes the grass of the field, which today is alive and tomorrow is thrown into the oven, will he not much more clothe you, O you of little faith? Therefore do not be anxious, saying, 'What shall we eat?' or 'What shall we drink?' or 'What shall we wear?'
For some reason, it's in our nature to worry, especially about tomorrow, which is sad, because tomorrow's not even here yet, and we're already wound as tight as a clock about it. It's like we're robbing our joy today by worrying about things that might happen tomorrow, and oddly, most of the things we worry about never happen. What a gigantic waste of time.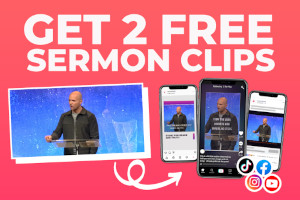 Second Timothy 1:7 For God gave us a spirit not of fear but of power and love and self-control.
The opposite of fear is not courage…it is trust. When we have faith that something's going to happen, were not as fearful, but when we begin to let fear rule the day, our faith is not very effective. What we don't trust, we fear, and fear is the opposite of trust. Fear can immobilize us; keeping us from making important decisions. That fear is not from God. It is of human origin or may even be from wicked spirits.
Proverbs 12:25 Anxiety in a man's heart weighs him down, but a good word makes him glad.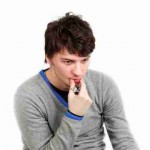 I looked to see what the opposite of anxiety was and found that it's opposite was "calmness or serenity." Think about that….when you're anxious, you feel weighed down, but a good word from someone can make all the difference in the world. Of course, the greatest words you can find to eliminate anxiety is in the Word of God. That's a great refuge for us to be in, considering the present state of the world.
Philippians 4:19 And my God will supply every need of yours according to his riches in glory in Christ Jesus.
God promises to fill our every need, but we don't always know when that will happen. God promises to fulfill our needs, not our wants, so what is His source for these supplies? These resources are "according to his riches in glory in Christ Jesus," so the supply is unlimited since God is not limited, therefore, there is no logical reason to worry about our finances, when we're committed to Him.
Matthew 6:33 But seek first the kingdom of God and his righteousness, and all these things will be added to you.
A lot of people are seeking solutions to their financial woes today. Most of the world (unsaved) does not seek for their financial solutions in the right place, or really, the right Person, so when they're in dire need, they can only depend on man. Of course, that's shaky ground to stand on, but Christ Himself commanded us to seek out the kingdom first and then He promises to take care of the rest, but we must be seeking His righteousness too, and that's found only in Christ (2 Cor 5:21).
First Peter 5:7 Casting all your anxieties on him, because he cares for you.
The word "casting" makes me think of a fly fisherman. They cast their fly into the stream, and let the current take it away. That's the idea of casting all our cares and worries onto Him. There's good reason to cast it all onto His broad shoulders; that reason being, "he cares for you." Don't you realize He is our Father, and as our good Father and that He will make sure his children are taken care of? Our heavenly Father infinitely exceeds all the earthly fathers, never giving us anything that would hurt us, but only that which is for our best. Trust Him with all that's on your mind. Cast all of those anxieties away and let the God-Man take them away; Jesus Christ.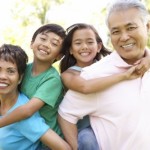 Conclusion
I hope you're not going through financial difficulties right now, but if you are, God can be a present help in your time of need, but here's something to think about. If you have sowed sparingly, you may only reap sparingly, and if you don't reap at all, don't expect any return. If we're not giving one bit to God, why would He bless us? God's Word promises that "Each of you should give what you have decided in your heart to give, not reluctantly or under compulsion, for God loves a cheerful giver. And God is able to bless you abundantly, so that in all things at all times, having all that you need, you will abound in every good work" (1 Cor 9:6-8). Read that again and again, because it's true, however if you have never trusted in Christ, you are 100% on your own. You have no resources outside of yourself, but if an heir; a child of God, then you shall inherit all things through Christ.
If you're not saved, today is the best of days to trust in Christ (2 Cor 6:2), but let me warn you, if you die without Christ, you will be judged (Heb 9:27), and you will face the wrath of God (Rev 20:12-15). Think on that some…and I pray you will come to Him today.
Here is some related reading for you: How to Trust God in Your Finances
Resource – Scripture quotations are from The Holy Bible, English Standard Version® (ESV®), Crossway Bibles. (2007). ESV: Study Bible: English standard version. Wheaton, Ill: Crossway Bibles. Used by permission. All rights reserved.