The Apostle John wanted believers to abide in Christ and have boldness on the day of His appearing, and not shrink back in shame? What does "shrink back at His appearing" meaning.
Abiding in Christ
Jesus often spoke about abiding in Him because we can't do anything without our Lord, and even less than that if we are not abiding in Christ. Jesus said "Abide in me, and I in you. As the branch cannot bear fruit by itself, unless it abides in the vine, neither can you, unless you abide in me" (John 15:4). It's not that we can do a little bit or something significant without Christ. He says we can do nothing if we are not abiding in Him, for "Whoever abides in me and I in him, he it is that bears much fruit, for apart from me you can do nothing" (John 15:5). And "nothing" is not a little something…it is nothing, so "If you abide in me, and my words abide in you, ask whatever you wish, and it will be done for you" (John 15:7), but if you and I are not abiding in Christ and in His Word (Scripture), then we cannot do anything of significance for God. This explains the Apostle John's statement that "the anointing that you received from him abides in you, and you have no need that anyone should teach you. But as his anointing teaches you about everything, and is true, and is no lie—just as it has taught you, abide in him" (1 John 2:27). By abiding in Christ, we abide in His Words, and His words are found in the Bible. If you are abiding in Christ, it's not likely that you'll shrink back in shame at His appearing (1 John 2:28).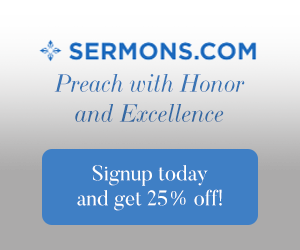 Shrinking Back
I bet you're like the rest of us…you get caught at doing something that you shouldn't have been doing, and then when it's found it out, you (like I) was ashamed of it. We clearly knew what we were doing was wrong, but we did it any, but when we're caught, we had to admit it. Have you ever been ashamed of something you did? It's even worse when we're caught in the act. A few times I was doing something I knew was wrong and I remember thinking, "If the Lord returns this very moment, would I shrink back from Jesus in shame?" My honest answer is "Yes," and maybe you have to say the same thing, so maybe that's why the Apostle John implored the church to "abide in [Jesus] so that when he appears we may have confidence and not shrink from him in shame at his coming" (1 John 2:28). If you are not abiding in Christ, then you are likely not abiding in His Body, the church, and if you're not abiding in Christ, you're probably not abiding in His Word, and by not abiding in Christ, you and I may end up walking in disobedience. If we are not abiding in Christ, we won't be acting as much like Christ, and if we're not acting like Christ and He appears at that very moment, there is certainly the strong likelihood that we would shrink back in shame.
Turned Away
If you look at Scripture, it appears that many are not going to be saved but only a few. There may be many that are called, but very few are chosen (Matt 22:14), and on the day that Jesus returns to judge the world, Scripture teaches that many, not a few, but many will be stunned. Why? Because they will discover, to their horror, that He doesn't even know them (Matt 7:21-23). Many will say "Lord, Lord," but those same many will be turned away. That's right…many will be turned away, not a few, so every unbeliever and false convert will see Jesus Christ coming in the clouds of glory. The only exception would be unless their death precedes His appearance, but that still means a judgment is coming (Heb 9:27), but for all who have rejected Christ, they "will wail (or mourn) on account of him" (Rev 1:7). They knew in their hearts that God existed, but they suppressed it their conscience (Psalm 19:1-2; Rom 1:18-21), and because they refused to bow the knee to Him and repent and be saved, they will wail over their own rejection of Christ. Not only will they shrink back at His appearing, there may be a good many believers who do the same thing because they have not been living like Christ commands them. Many have one foot in the world and the other in the Kingdom. By the way, that doesn't work! It's a slippery slope trying to have a foothold in each world.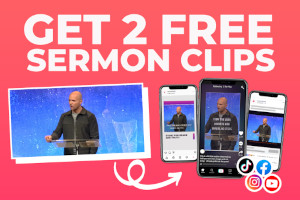 Self-Examination
The Bible teaches us to examine ourselves to see if we're soundly in the faith, so it doesn't hurt to take a self-diagnostic, and the Word of God does an outstanding job of that. The Book of 1st John is an excellent example of seeing if we're abiding in Christ or abiding in the world. The Apostle John writes that "If you know that he is righteous, you may be sure that everyone who practices righteousness has been born of him" (1 John 1:29), which means that if someone's not practicing righteous living (not meaning perfection), then it may well be time to "Examine yourselves, to see whether you are in the faith. Test yourselves. Or do you not realize this about yourselves, that Jesus Christ is in you?—unless indeed you fail to meet the test" (1 Cor 13:5). Peter writes that we should "be all the more diligent to confirm your calling and election, for if you practice these qualities you will never fall" (2 Pet 1:10), because if we're not sure, we'll have no true and lasting peace. Peter writes, "For in this way there will be richly provided for you an entrance into the eternal kingdom of our Lord and Savior Jesus Christ" (2 Pet 1:11).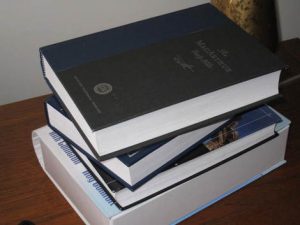 Conclusion
Having a regular self-examination by reading the Scriptures is good because we can see if we're soundly in the faith or not. If we're sure we're in the faith today, we likely won't shrink back at His appearing, so if we are abiding in His Word and He is abiding in us, we're not likely to shrink back in shame at His appearing, and wouldn't you want that on the day He returns?
Here is some related reading for you: Biblical Signs of the Second Coming of Jesus Christ
Resource – Scripture quotations are from The Holy Bible, English Standard Version® (ESV®), Crossway Bibles. (2007). ESV: Study Bible : English standard version. Wheaton, Ill: Crossway Bibles. Used by permission. All rights reserved.