The Apostle Paul's admonition to pray about everything and not be anxious about anything sounds good, but how can we do it?
Anxiety
There is so much benefit from reading the Word of God. For example, Scripture tells me that I ought to be "Casting all your anxieties on him, because he cares for you" (1 Pet 5:7), so my question is, "Why do I still insist on carrying all of them myself?" I really have no excuse. I know Jesus said, "Therefore I tell you, do not be anxious about your life, what you will eat or what you will drink, nor about your body, what you will put on. Is not life more than food, and the body more than clothing" (Matt 6:25). Want an object lesson on this? Just look out your window and "Look at the birds of the air: they neither sow nor reap nor gather into barns, and yet your heavenly Father feeds them. Are you not of more value than they" (Matt 6:26)? I don't think birds stress about tomorrow. They're totally focused on the here and now, and why should they worry? They've always been provided for before, so they really have no reason to worry. Jesus makes a good point when He asks us, "which of you by being anxious can add a single hour to his span of life" (Matt 6:27)? I imagine no one raised their hand on that one! Jesus wants me…and Jesus wants you to cast your cares upon Him. Give to the One Who cares for you, the cares of the world you have. Eventually, your anxiety will start to disappear. Here's how that happens.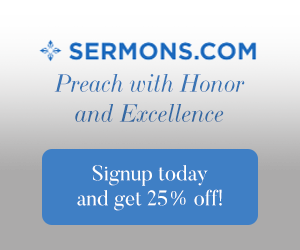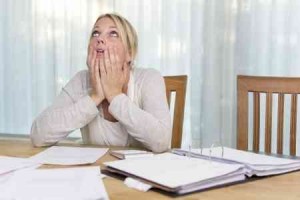 Pray About Everything
If only we would turn to prayer every time we begin to worry, we'd have a lot more peace, and here's one of the keys; be "praying about everything." The way to destroy anxiety is to pray about those things that are causing your anxiety. Name them one by one. The Bible commands us, "Do not be anxious about anything, but in everything by prayer and supplication with thanksgiving let your requests be made known to God. And the peace of God, which surpasses all understanding, will guard your hearts and your minds in Christ Jesus" (Phil 4:6-7). Notice that there is an order here. We are given an imperative command: "Do not be anxious about anything." Anything includes everything, and everything includes what you and I worry about. Next, we are to give "everything by prayer and supplication" over to God, but do it "with thanksgiving." By giving thanks to God, we are telling God that we're content, even in the hardships of life. That tends to make anxieties melt away, and by the way, that's how we're supposed to make our "requests be made known to God," so, we stop being anxious about everything, and then we being to pray about everything; and we pray while giving thanks to God. It is only after all this that "the peace of God" can "guard our hearts," but also guard "our minds in Christ Jesus." And this peace is not of human origin. It is a supernatural peace. That's why it "surpasses all [human] understanding." I can't explain what surpasses my understanding any more than you can, but I don't need to know how to fly a 747 to take a trip on one, and I've noticed that in my many years in Christianity, that obedience often comes before understanding. That is, we obey and only later God gives us the reasons why. That's enough for me to have that peace "which surpasses all understanding." I don't have to understand it all…I just have to rest in it.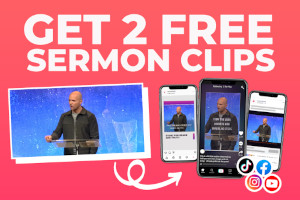 Resting in Him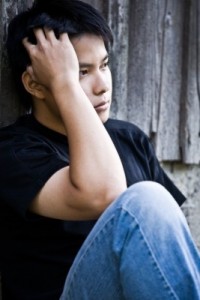 I'm not sure you can really have peace about your problems unless you humble yourself before God and acknowledge that you cannot handle things by yourself. The Apostle Paul tells us, "Humble yourselves, therefore, under the mighty hand of God so that at the proper time he may exalt you, casting all your anxieties on him, because he cares for you" (1 Pet 5:6-7). Do you really understand that you are a child of God and you "can confidently say, "The Lord is my helper; I will not fear; what can man do to me" (Heb 13:6)? By giving over ownership of your problems to God, you put it in the only hands that can handle it. Jesus' soothing words are comforting to me. He says, "Come to me, all who labor and are heavy laden, and I will give you rest. Take my yoke upon you, and learn from me, for I am gentle and lowly in heart, and you will find rest for your souls. For my yoke is easy, and my burden is light" (Matt 11:28-30). He's not going to come and get you…you must come to Him, and only then can He "give you rest." Being a bi-vocational pastor, I've done enough heavy lifting in my life to know that I'm going to hurt myself if I try to carry it all by myself. I need some help. That's because I'm trying to carry something I'm not capable of…but that's just what I tend to do! What about you? Do you truly give all the heavy lifting to Jesus? Can't we see that we were never created to lift such heavy loads? These are burdens that only God can lift. If we understand that, then we can have rest for our souls.
Conclusion
When I am carrying around the weight of the world, I'm telling God, "God, I got this," when I truly don't! Either I'll get hurt or hurt someone else, so I must learn to stop being anxious about anything; start praying about everything; praying to God with thanksgiving, letting my requests be made known to Him. It is only after all of this that I can have "the peace of God," and that peace will guard or rule over my heart, however, the peace of God is only possible if you've made peace with God through repentance and faith in Jesus Christ. The peace Jesus spoke of was a permanent peace. The Master tells us, "Peace I leave with you; my peace I give to you. Not as the world gives do I give to you. Let not your hearts be troubled, neither let them be afraid" (John 14:27). To receive this peace, don't be so anxious; pray about what you worry about; give God thanks while praying for your requests; and only then, will peace, like rain, will wash away all your anxieties, fears, and troubles. You'll be left soaking in the peace of God, and such peace will surpass "all understanding," and will guard your hearts and your minds so well, that when anxiety comes knocking on the door, you won't even hear it. You're too busy praying.
Here is some related reading for you: Top 15 Christian Quotes About Overcoming Anxiety
Resource – Scripture quotations are from The Holy Bible, English Standard Version® (ESV®), Crossway Bibles. (2007). ESV: Study Bible : English standard version. Wheaton, Ill: Crossway Bibles. Used by permission. All rights reserved.