In my experience as a church goer and a leader in the church, the church has more women than men. I have also noticed that many churches offer more for the women than they do for the men. And so it seems that it is easy to run out of topics for Women's meetings. I hope that this resource is helpful as you minister to the women in the church.
Beauty and Appearance
Beauty Can be Deceitful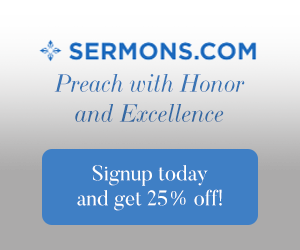 Mark 11:13 And seeing a fig tree afar off having leaves, he came, if haply he might find any thing thereon: and when he came to it, he found nothing but leaves; for the time of figs was not yet.
Other Scriptures to Study: 1 Samuel 9:2; 1 Samuel 16:6; 2 Samuel 14:25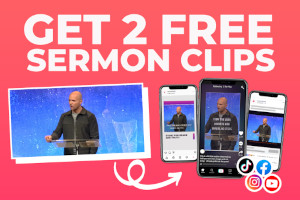 Inward Beauty (also called Scriptural Beauty)
1 Peter 3:4 But let it be the hidden man of the heart, in that which is not corruptible, even the ornament of a meek and quiet spirit, which is in the sight of God of great price.
Other Scriptures to Study: Psalm 149:4; Song of Solomon 6:10; Ezekiel 16:14; Ephesians 5:27; Revelation 21:2
How Does Sin Disfigure?
Isaiah 3:9 The shew of their countenance doth witness against them; And they declare their sin as Sodom, they hide it not. Woe unto their soul! for they have rewarded evil unto themselves.
Other Scriptures to Study: Proverbs 6:33; Proverbs 21:29; Proverbs 23:29; Isaiah 1:6; Jeremiah 30:12; Micah 1:9; Revelation 13:16; Revelation 16:2; Revelation 19:20
Vanity
Proverbs 31:30 Favour is deceitful, and beauty is vain: But a woman that feareth the LORD, she shall be praised.
Other Scriptures to Study: Proverbs 11:22; Proverbs 39:11; Proverbs 49:14; Isaiah 28:1

Motherhood and the Cares that Go with it
Genesis 3:16 Unto the woman he said, I will greatly multiply thy sorrow and thy conception; in sorrow thou shalt bring forth children; and thy desire shall be to thy husband, and he shall rule over thee.
Other Scriptures to Study: Genesis 21:16; Exodus 2:3; 2 Samuel 21:10; 1 Kings 3:26; 2 Kings 4:19-20; Isaiah 49:15; Jeremiah 31:15; Matthew 15:22; Matthew 24:19
How Should a Woman Dress?
Isaiah 61:10 I will greatly rejoice in the LORD, My soul shall be joyful in my God; For he hath clothed me with the garments of salvation, He hath covered me with the robe of righteousness, As a bridegroom decketh himself with ornaments, And as a bride adorneth herself with her jewels.
Scriptures to study on these subtopics:
Dress Advice
Deuteronomy 22:; Deuteronomy 22:11; Ecclesiastes 9:8; Ezekiel 44:17; Matthew 6:28; 1 Timothy 2:9; 1 Peter 3:3
Examples of Expensive Clothing
Esther 6:8; Esther 8:15; Psalm 45:13; Daniel 5:7; Luke 16:19; Acts 12:21
Examples of Heavenly Apparel
Matthew 17:2; Revelation 3:5; Revelation 3:18; Revelation 4:4; Revelation 7:9; Revelation 19:8
Examples of Beauty That Never Fades
Psalm 45:13; Proverbs 1:9; Proverbs 4:9; Song of Solomon 1:10; 1 Peter 3:4; Revelation 21:2
General Family Cares and How to Have a Happy Home
Ephesians 5:22 Wives, submit yourselves unto your own husbands, as unto the Lord. 
Ephesians 5:25–27 Husbands, love your wives, even as Christ also loved the church, and gave himself for it; That he might sanctify and cleanse it with the washing of water by the word, That he might present it to himself a glorious church, not having spot, or wrinkle, or any such thing; but that it should be holy and without blemish.
Scriptures to study on these subtopics:
Examples of Family Trouble
Genesis 16:5; Genesis 26:34-35; Genesis 27:41; Genesis 27:46; Genesis 37:4; Numbers 12:; 2 Samuel 6:16; 2 Samuel 12:11; Esther 1:12
A Happy Home
Genesis 24:67; Genesis 29:20-30; Exodus 2:3; Esther 2:17; Song of Solomon 8:7; Isaiah 49:15; Matthew 15:22; John 19:25; Colossians 3:19
Jesus and the Children and How to Learn From Him
Isaiah 40:11; Matthew 10:42; Matthew 11:16; Matthew 18:3-4; Matthew 18:10; Mark 9:37; Mark 10:14; John 21:15
Other Duties of Women
Numbers 10:30 And he said unto him, I will not go; but I will depart to mine own land, and to my kindred.
Duties of Mothers
Scriptures to Study: Deuteronomy 6:7; Proverbs 22:6; 2 Colossians 12:14; Ephesians 6:4; 1 Timothy 3:4; Titus 2:4
Keepers of the Home
Scriptures to Study: Proverbs 25:17; Habakkuk 2:5; Titus 2:5
Loving Your Home and Family
Other Scriptures to Study: Genesis 31:30; 2 Samuel 19:37; 2 Samuel 23:15; Psalm 137:1-6
Final Thoughts
The Bible is rich with topics for Women's meetings and ministries. The topics and Scriptures above are sure to enhance your ministries as you study and learn together.
Some more reading to consider: Why Do More Women Attend Church Than Men?
Resource – Scripture quotations are from The Holy Bible, King James Version