What do Christians believe about Purgatory?  What denominations believe this or teach this?  Is Purgatory Scriptural and if so, where is it found in the Bible?
What is Purgatory?
Purgatory is said to be a place where the remaining sins are purged so that the person might achieve the status of going to, or being worthy to enter, heaven.  The Catholic Church teaches about the existence of Purgatory.  Protestants do not teach it because they see it as an attack on the finished work of Christ at Calvary.  The word "Purgatory" is not found in the Bible but neither is the word "Trinity" or the "Bible." Many believe there are supporting Scriptures that indicate that it is both needful and that it does indeed exist.  Purgatory means "a cleansing place."  Purgatory is the place where "small sins" that have been committed since the last time the person participated in the sacrament of reconciliation are purged as a person spend times there between earth and heaven when they die. The time spent there is dependent upon the number of such sins that the person committed.  The time spent in Purgatory is equal to the severity of the sins that one has committed that were not forgiven before their death.  The person still dies in a state of grace, but they died with sins that they either failed to pay penance for or they failed to confess before death.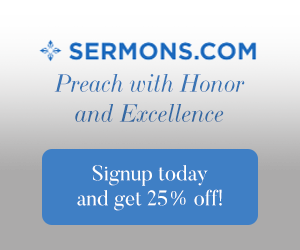 Purgatory is not hell because hell is for those who have never repented and placed their trust in Christ nor is it heaven because no unclean thing shall enter heaven (Rev 21:27).  Purgatory is transitory or a place of transition from there to heaven.  The time spent there is to purge or cleanse them from the remaining sins that were unatoned.
Where is Purgatory?
Purgatory's location is really unknown since no one has been there and returned to tell us and the Bible speaks of no such place; it is impossible to know.  Purgatory is said to be less of a place but a state to be in.  For those who believe in Purgatory, the location of the "cleansing place" is not as important as the purpose for the place.  The Catholic Bible does site some scriptures from their Bible such as 2 Maccabees 12:46 where the Jews prayed for the dead who were in a place (Purgatory) where they could be helped.  The prayers were thought to aid and assist their exit from such a place.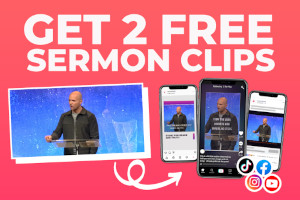 Bible Verses Used to Support Purgatory
The Catholic Church believes that other Scriptures teach the reality of Purgatory like in Matthew 12:32, "Anyone who speaks a word against the Son of Man will be forgiven, but anyone who speaks against the Holy Spirit will not be forgiven, either in this age or in the age to come" and Matthew 5:26, "Truly I tell you, you will not get out until you have paid the last penny" among many other Scriptures. You can see why the Catholics used Matthew 5:26 to prove the existence of Purgatory.  I will not include all of the Scriptures that some use as Scriptural proof for the existence of Purgatory because there are several of them and space will simply not allow for them all.  Besides the verses Matthew 5:26 and 12:32, there are Micah 7:8-9, Malachi 3:2-4, Luke 16:9, Zechariah 9:11, Ephesians 4:8-10, 1 Peter 3:19-20 and 4:6.  Another one that is used is Luke 16:19-31 which is the story of the Rich Man and Lazarus which I will include below:
"There was a rich man who was clothed in purple and fine linen and who feasted sumptuously every day. And at his gate was laid a poor man named Lazarus, covered with sores, who desired to be fed with what fell from the rich man's table. Moreover, even the dogs came and licked his sores. The poor man died and was carried by the angels to Abraham's side. The rich man also died and was buried, and in Hades, being in torment, he lifted up his eyes and saw Abraham far off and Lazarus at his side.  And he called out, 'Father Abraham, have mercy on me, and send Lazarus to dip the end of his finger in water and cool my tongue, for I am in anguish in this flame.'  But Abraham said, 'Child, remember that you in your lifetime received your good things, and Lazarus in like manner bad things; but now he is comforted here, and you are in anguish.  And besides all this, between us and you a great chasm has been fixed, in order that those who would pass from here to you may not be able, and none may cross from there to us.'  And he said, 'Then I beg you, father, to send him to my father's house—for I have five brothers—so that he may warn them, lest they also come into this place of torment.'  But Abraham said, 'They have Moses and the Prophets; let them hear them.'  And he said, 'No, father Abraham, but if someone goes to them from the dead, they will repent.'  He said to him, 'If they do not hear Moses and the Prophets, neither will they be convinced if someone should rise from the dead."
Bible Verses That Conflict with Purgatory
John 3:18 "Whoever believes in him is not condemned, but whoever does not believe is condemned already, because he has not believed in the name of the only Son of God."
John 5:24 "Very truly I tell you, whoever hears my word and believes him who sent me has eternal life and will not be judged but has crossed over from death to life."
Romans 4:6-8 "David says the same thing when he speaks of the blessedness of the one to whom God credits righteousness apart from works: "Blessed are those whose transgressions are forgiven, whose sins are covered. Blessed is the one whose sin the Lord will never count against them."
Romans 8:33-34 "Who will bring any charge against those whom God has chosen? It is God who justifies.  Who then is the one who condemns? No one. Christ Jesus who died more than that, who was raised to life—is at the right hand of God and is also interceding for us."
2 Corinthians 5:21 "For our sake he made him to be sin who knew no sin, so that in him we might become the righteousness of God."
Romans 4:5  "And to the one who does not work but believes in him who justifies the ungodly, his faith is counted as righteousness."
Who Believes in Purgatory?
Most Catholics and a few scattered denominations believe in Purgatory as being real.  Most evangelical or Protestant Christians do not.  There is no record in the history of the early church that this doctrine was ever taught.  I found none of the early church fathers wrote about it like Polycarp, a student of the Apostle John or Justin Martyr.  You decide for yourself whether or not you believe it.  Of these things we can be certain:
that there is salvation only in the name of Jesus Christ (Acts 4:12);
and there is simply no other way that a person can be saved (Acts 16:30-31)
and that salvation means that one believes that Jesus lived a sinless life, died in the place of sinners, was raised from the dead, and today sits at the Right Hand of God (Romans 10:9-13).
I pray that you will place your trust in Jesus Christ today and be saved (John 3:16-17), otherwise you will stand condemned and judged as guilty by the Savior, the Lord, Judge, and Master Jesus Christ (John 3:18, Rev 20).
Interested in more Christian answers? Take a look at these articles:
Resources:
New International Version Bible
THE HOLY BIBLE, NEW INTERNATIONAL VERSION®, NIV® Copyright © 1973, 1978, 1984, 2011 by Biblica, Inc.™ Used by permission. All rights reserved worldwide