As the Coronavirus pandemic sweeps the globe, many are asking the question whether the Coronavirus is a judgement of God.
The Coronavirus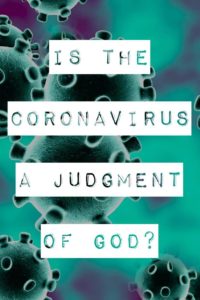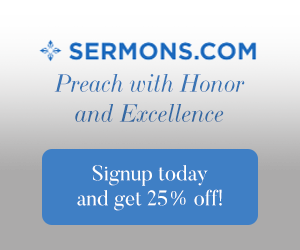 The Coronavirus, or COVID-19 is a new illness that can affect your lungs and airways and is caused by a virus called Coronavirus. The morality (death) rate for this virus is 3.4%, which is considerably higher than the typical flu. Although the flu kills more people by number than the Coronavirus (so far), less than 1% die of the flu, but this virus could present future problems because now there are two strains spreading around the world, and the most susceptible are the elderly and those with chronic health conditions. For some reason, fewer children (about 1%) get the Coronavirus than do adults, but the Coronavirus has a very high contagious rate (5.8) compared to the regular flu, which is about half that of the Coronavirus, but things could grow worse than they are now. Some believe that a person can be contagious for a full two weeks after recovery, so this is unlike any strain we've ever seen before and unlike one the world's dealt with for a while. Perhaps not nearly as bad as the flu pandemic that swept the world in 1918 where as many as 5% of the people who contracted the flu, died, but the Coronavirus has the highest mortality rate compared to any recent pandemic, and worse, the virus can survive for 37 days, meaning many more people can be exposed to it.
Nations Blessed and Cursed
Anyone that's read the Old Testament knows that God chooses to bless some nations more than others but, but what are His reasons? The Word of God says "Blessed is the nation whose God is the LORD, the people whom he has chosen as his heritage" (Psalm 33:12), so the reason God blesses some nations and not others is they have chosen to follow God and His laws. As He told Israel, I believe God tells every nation: "Now if you obey me fully and keep my covenant, then out of all nations you will be my treasured possession. Although the whole earth is mine" (Ex 19:5), but notice that it's conditional; "Now if you obey me fully and keep my covenant" only "then out of all nations you will be my treasured possession" and how deep is God's treasure? "The whole earth is mine." God Himself says to every nation on the face of the earth, "I call heaven and earth to witness against you today, that I have set before you life and death, blessing and curse. Therefore choose life, that you and your offspring may live" (Duet 20:19)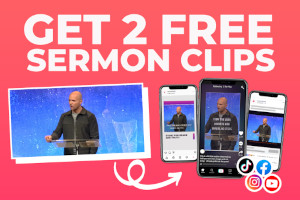 God's Sovereignty
Isaiah the Prophet understood about the sovereignty of God, or he would have never wrote, "Remember the former things of old; for I am God, and there is no other; I am God, and there is none like me, declaring the end from the beginning and from ancient times things not yet done, saying, 'My counsel shall stand, and I will accomplish all my purpose" (Isaiah 46:9-10). Even though the Coronavirus was something that was "not yet done" or even existed when Isaiah wrote this, God knew full well it was going to happen but He has purpose in everything. We have read the story of Joseph that somehow God used his evil treatment for good (Gen 50:20), so that too is part of God's sovereign plan, just as the cross was (Mark 10:45). King David knew "The Lord has established his throne in the heavens, and his kingdom rules over all" (Psalm 103:19), so God is sovereign even over the Coronavirus and He will use this and all things that happen for His glory and according to His purposes. God's sovereignty reaches down into our daily lives too. Solomon wrote, "Many are the plans in the mind of a man, but it is the purpose of the Lord that will stand" (Prov 19:21), so the point is: I made plans….but God's will stands.
All Things
We have God's promise that whatever happens to us, including the good and the bad, will work out for our very best (Rom 8:28). It may not look like the best, but looks can deceive us, so even the gruesome circumstances of the Coronavirus are going to work out for the very best for all involved. Scripture teaches us that whatever comes our way must first pass through the nail-pierced hands of Jesus Christ. God was not caught off guard by this and neither should we be. Has it ever occurred to you that nothing's ever occurred to God? Has it dawned on you that nothing's ever dawned on God? God saw this coming and He knows the end from the beginning. He will always bring about His sovereign purposes. That cannot be stopped.
Conclusion
Is the Coronavirus a judgment of God? I don't know. I can't speak for what God is doing and why, but I do believe in the sovereignty of God and trust Him with the future. Everything is from God and everything is for God and everything is for His glory. There is no reason for us to fear, but there is good reason for us to use every precaution in preventing the spread of the Coronavirus, but there is no reason for the believer to live in fear. God has known about this from ancient times, and He knows what will happen in the future, but this virus is unprecedented in many ways because it's had a global impact. It's shutting down the sports world, some businesses have been hurt, movie theatres are being affected, it's shut down many hospital and nursing home visitations, concerts, parades, parties, thousands of social gathers, and many of the world travelers are going to be or have already been restricted in their travel.
The Coronavirus has changed our world and our thinking.  The things that were deemed important to us (NBA, NCAA, soccer leagues (worldwide), parades, parties, etc.) pale in comparison to the Coronavirus and the threat to human life. Will God use these serious times to draw men, women, and children to Christ? I am sure of it. God desires that none should perish and that all should put their trust in Christ. My prayer for you and yours is that "no evil shall be allowed to befall you, no plague come near your tent" (Psalm 91:10).
Here is some related reading for you: What Does the Bible Say About Judgment?
Resource – Scripture quotations are from The Holy Bible, English Standard Version® (ESV®), Crossway Bibles. (2007). ESV: Study Bible: English standard version. Wheaton, Ill: Crossway Bibles. Used by permission. All rights reserved.