Does the Bible mention pandemics, and if so, what is their purpose?
Pandemics
What is a pandemic? Is it mentioned in Scripture? Even though pandemics are not specifically mentioned by the name in the Bible, there are strong similarities to similar things found in Scripture. A pandemic is a disease epidemic that has finally spread across a large region; for instance across multiple continents, or even around the globe. A pandemic is not like a widespread outbreak such as the flu (that's an epidemic). A pandemic is a disease that's spread across a large populated area, or state, or even nation, and in time, it could become a global problem (a pandemic). When it's spread around the world, a pandemic can kill thousands, or in some cases, millions. Flu pandemics can be deadly too like the one in 1918 that swept the globe and killed 50 million people. That was one-third of the world's population! Typically, the flu kills more people around the globe than any other disease, but there are times when a certain strain like the coronavirus takes its toll, and as we have seen, thousands have died.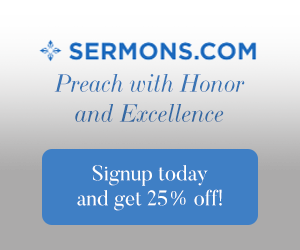 The Global Community
The world is more closely linked than at any time in human history. That brings advantages and disadvantages (i.e. disease). The coronavirus has become a world traveler too, traveling through airlines, shipping, and rail, in the air, land and sea…and that's why global diseases are more likely to spread, and more easily and quickly. The world is more connected today than ever before, so that means we are sharing many things. Whatever we come into contact with, we bring it home, not even knowing we're carriers. These diseases can have long shelf lives and can enter nations through imports and passed on by exports too. As we have read, epidemics (local or regional) and pandemics are not the same things. There can be epidemics of the flu or pandemics, as with the coronavirus, but clearly, pandemics are considerably more dangerous than the others (like the flu), so does the Bible mention pandemics?
Why Plagues and Pandemics?
In ancient times, God used pandemics for very specific purposes, and He is still using them for His purposes. One example is God sending the plagues against Egypt. God said He wanted Pharaoh to "Let my people go, that they may serve me" (Ex 9:13b). But there's another reason. He told Moses that it was "for this purpose I have raised you up, to show you my power, so that my name may be proclaimed in all the earth" (Ex 9:16). That brings glory to God. I truly believe God would tell the nations today what Solomon wrote thousands of years ago: "If you will diligently listen to the voice of the Lord your God, and do that which is right in his eyes, and give ear to his commandments and keep all his statutes, I will put none of the diseases on you that I put on the Egyptians, for I am the Lord, your healer" (Ex 15:26). This doesn't mean Christians won't get infected, because they are striving to do what is right and still get sick. What it does mean is bad things happen to everyone, good or bad, but it also means consequences come for obeying God (health, blessings) and consequences for not obeying God (disease, etc.).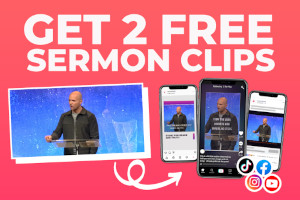 No Guarantees
Believers are not guaranteed to avoid all the world's diseases, but they are guaranteed that not even death can separate them from God (Rom 8:37-39). Even death and disease are working things out according to God's purpose (Rom 8:28). How? I don't know, but I do know that God is in control of all things. God thunders from heaven that I am "declaring the end from the beginning and from ancient times things not yet done, saying, 'My counsel shall stand, and I will accomplish all my purpose" (Isaiah 46:10), and I notice that He's not consulting with you or me. Death and disease may seem cruel as a means to get our attention, but this life is temporary and fleeting…but eternal life is just that…eternal life through Jesus Christ. The Bible does not promise that believers will be spared from pandemics, however, God has said to those who live in disobedience, particularly nations: "I will send pestilence among you, and you shall be delivered into the hand of the enemy" (Lev 26:25). I'm not saying that the coronavirus is a judgment of God, but He has allowed this for purposes we might not see.
God's Purpose in Pandemics
You can read the Book of Revelation and see the reason why God allowed the plagues in ancient times. He used them to humble them (people, nations) and make them repent of their sins, and come to Him. Solomon writes what could be written for the nations today that "if my people who are called by my name humble themselves, and pray and seek my face and turn from their wicked ways, then I will hear from heaven and will forgive their sin and heal their land" (2 Chron. 7:14). I really do believe that. God is a God of mercy. He is waiting patiently for some to trust in Him, but near the climax and end of the reign of humanity, mankind's heart has grown cold and hard. The Apostle John wrote that "The rest of mankind, who were not killed by these plagues, did not repent of the works of their hands nor give up worshiping demons and idols of gold and silver and bronze and stone and wood, which cannot see or hear or walk" (Rev 9:20). I plead with you. Soften your heart and humble yourself. God "is patient toward you, not wishing that any should perish, but that all should reach repentance" (2 Pet 3:9), and that includes you!
God's Promises
Christians need to look at the coronavirus through the lens of God's sovereignty. All things are always in His control. Nothing takes Him by surprise. He uses all things for His good purposes (Gen 50:20; John3:16)…even pandemics. He is not up in heaven wringing His hands, thinking, "What'll I do now?" or "What will My children do?" Rather, God has promised to never leave or forsake you (Heb 13:5), even if it looks like it, and even in shadows of death, He is present with you (Psalm 23:4). He may not take you around the valleys, under the valleys, or over the valleys, but He does promise to walk with you through the valleys of the shadow of death.
Conclusion
God wants you and all people to seek Him while there is still time to be saved. When Jesus returns or if a person were to die, their chance at salvation is over. The Bible has no Plan B. That's why today is the only acceptable day to be saved (Isaiah 49:8; 2 Cor 6:2). If the coronavirus pandemic makes you think about God and coming to saving faith today, then exceeding good has come from exceeding bad! God has a way of using bad to bring people to Christ. It humbles us when we fear for our lives. When death threatens us, it makes us see our own mortality, like when the death angel crept through the land of Egypt. Those who had the blood of a lamb on the door posts were never in danger, and today, those who have the blood of "the" Lamb…the Lamb of God on the doorposts of their hearts, have no fear, even when the shadow of death appears.
Here is some related reading for you: List of the Ten Plagues in Egypt from the Bible.
Resource – Scripture quotations are from The Holy Bible, English Standard Version® (ESV®), Crossway Bibles. (2007). ESV: Study Bible: English standard version. Wheaton, Ill: Crossway Bibles. Used by permission. All rights reserved.