Some extra-biblical sources claim that Jesus was married and that He even had children. Is this true? Was Jesus ever married? What does the Bible say about this?
Jesus of Nazareth
There is no doubt that Jesus Christ is the man Who has had more written about Him than any other single character in the history of mankind.  He has had more books published about Him than anyone.  Some books claim that Jesus was married and that He even had children.  Is there any truth to this?  Some authors claim historical evidence but the Bible clearly says nothing about Him ever being married.  Since the Bible is silent on this subject does it mean that He could have been?  Why, if Jesus was married, would the Scriptures leave out this very important item?  There is no reliable evidence in the Bible or outside of the Bible that He was ever married.  There is only speculation and the idea that Jesus married Mary of Magdalene is blatantly false. There is no such evidence that this ever happened.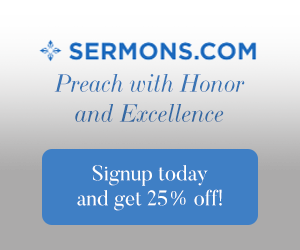 Mary of Magdalene
Some believe that Mary of Magdalene is the second most important woman in the Bible or at least in the New Testament.  Jesus cleansed her of seven demons (Luke 8:2) and after that became a devoted follower of His.  She was a prominent figure in the New Testament as she was with Him after she was healed and also with Him at His crucifixion and the first to see Him after His resurrection.  Some of the extra-biblical writings say that before Jesus began His earthly ministry she had dealings with Him but is this true?  She was said to have been a harlot, His secret love, and a confidant of His prior to His three-year ministry.  These writings have no substantiation at all. They are not supported by historians.  They are scorned by the early church fathers and there is nothing in the Bible whatsoever about Jesus ever having an affair, a relationship or being married to Mary of Magdalene. These accusations against Jesus are nothing new because all throughout history, people have tried to drag Jesus and His character through the mud and demean Him and make Him more human and less divine. The fact is that Mary was only a follower of Christ's and she was among a group of women who financially supported the Lord and His disciples (Luke 8:1-3).
The Da Vinci Code and Brown's Lies
Several years ago, author Dan Brown wrote about the so-called Holy Grail in the Last Supper and he wrote that it was Mary Magdalene that was lying on Jesus' bosom.  The truth is that this was the Apostle John and not Mary.  The thought that this was Mary would have been laughed to scorn by Leonardo Da Vince himself.  The common knowledge was that he painted this Last Supper with the twelve disciples.  If Mary were the one leaning on Jesus' bosom, then where was John?  Surely John, the disciple whom Jesus loved (John 20:2) would have been in the painting.  Would Da Vinci intentionally leave out the Apostle John?  Most certainly not, yet Brown insists that Jesus not only was married to Mary Magdalene, He had children with her.  It must be remember that if you want to read Brown's Da Vinci Code, you will have to look in the fiction section of the library because that's what it is…pure fiction and not factual nor historical. This book and later, the movie, are so full of errors that it is a stretch beyond even the most liberal's scholar's imagination.  I did find three facts that were true in this book; that Paris is in France, London is in England and Rome is in Italy.  Besides these facts, nothing else in this book is true…it is replete with lies. Brown was only interested in selling books and not in writing about the facts of history.  There are no mainstream biblical scholars that believe that Jesus was ever married, not to mention that He ever had children.  If that was the case, this truth could have never been suppressed for two thousand years!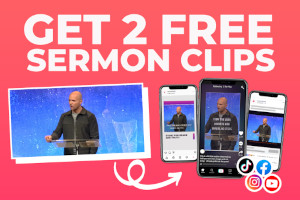 Jesus Was Not Married
There is not even the single, smallest detail or hint given anywhere in the Bible that Jesus ever married. The abundance of the absence of evidence makes it a landslide in favor of His never having married.  Some have stated, falsely, that the Wedding at Cana (John 2) was Jesus' marriage celebration but there are no explicit suggestions in the New Testament that He was ever married and so the roaring silence of evidence compel us to conclude that He never did marry.
Jesus Marries the Church
Jesus is going to marry but it is the church that He marries and that is why He is working in the Body of Christ today to make a Bride ready for Himself and this marriage made in heaven will culminate in the great wedding feast of the Lamb of God to the church.  Revelation 19:7-9 says "Let us rejoice and exult and give him the glory, for the marriage of the Lamb has come, and his Bride has made herself ready; it was granted her to clothe herself with fine linen, bright and pure"—forthe fine linen is the righteous deeds of the saints. And the angel said to me, "Write this: Blessed are those who are invited to the marriage supper of the Lamb."
Conclusion
If you are not born again then you are not betrothed to Jesus Christ as the church is.  When Christ returns for His Bride, you will be shut out of the wedding feast and it will be impossible for you to be with God or in His presence.  Paul writes "For we will all stand before the judgment seat of God; for it is written, "As I live, says the Lord, every knee shall bow to me, and every tongue shall confess to God. So then each of us will give an account of himself to God" (Rom 14:10b-12).  You will either confess this in joyful adoration or at the horror of finding out that Jesus is God and Savior and that you rejected Him and then it will be too late!  We can either say to God "thy will be done" or God will say to you, "Okay, have it your way.  Your will be done" and "Depart from me, you cursed, into the eternal fire prepared for the devil and his angels" (Matt 25:41).
More about Jesus: Who is Jesus?
Resource – Scripture quotations are from The Holy Bible, English Standard Version® (ESV®), copyright © 2001 by Crossway, a publishing ministry of Good News Publishers. Used by permission. All rights reserved.