Today, Christians can be a little too prideful about their faith, so here's how to be holy, stay humble, and be hungry for more of God and His Word.
Meditation
Why should Christian mediate on the Word of God? There are several beneficial reasons you need to know about. First of all, mindfulness meditation has become a lifestyle for many people today. Several individuals even claim that they obtain peace, as well as other benefits that increase the quality of their lives. A significant number of studies support these assertions. This is why experts and enthusiasts recommend doing this regularly, but, as a Christian, does mindfulness meditation really help? Should Christians meditate regularly?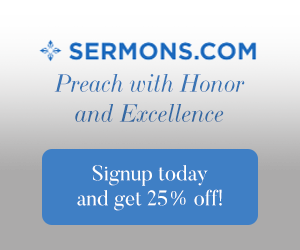 Some may say, yes, because it is in the Bible. Turning to Joshua 1:8, it says:
"This Book of the Law shall not depart from your mouth, but you shall meditate on it day and night, so that you may be careful to do according to all that is written in it. For then you will make your way prosperous, and then you will have good success."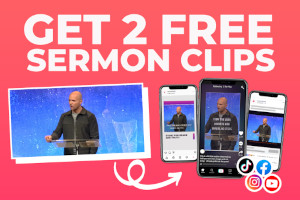 It is worth noting that the mindfulness meditation practice that has been apparent these days is far different from what the Bible refers to as "meditation." The former is talking more about the Eastern forms of meditation, which take their inspirations and origins from Eastern religions, like Buddhism and Hinduism, to name a few.
Mindfulness Meditation
If you search for "mindfulness meditation" on the web, you will come across dozens of websites, defining the terms. For example, mindfulness is a practice that you should constantly be "working on" to be in a more mindful state. It's a perfect way to "tune-up the mind" and "refocus." Meanwhile, others deem it as a practice that trains the mind to slow down thoughts, let go of negativity, and calm it down, along with the body. It mainly involves being in "the now" to be able to acknowledge, as well as accept, all thoughts, feelings, and sensations without judgment. By definition, the practice sounds good, but why should Christians abstain and refrain from doing it?
Why Christians Need To Abstain
Here are the top reasons why Christians need to abstain and to take their time to ponder on each point to comprehend the essence of the arguments:
It Develops a "godless" Spirituality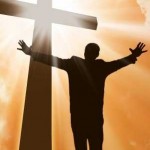 Mindfulness meditation and all other forms of Eastern meditation seemingly seek to develop spirituality, however, the practices themselves are devoid of God, which is and must be the center of a Christian's spiritual life, hence, practicing meditation is a mere training ground to developing a "godless" spirituality. As a Christian, your life should be patterned according to the Lord's desires. You can only have spiritual growth that is in line with God's economy by following the biblical ways and approach. It is not Christianity if you tailor your life outside His ways and will and without Him as the center of your spirituality.
It is also worth noting that Christian spirituality is not about delivering one's self from mood swings, stressful situations, and even health problems. And it's not about becoming happier, more self-controlled, and "in tune" with your mind. All of these things are already within you because of His redemption. When He died on the cross, the Lord already cleansed, healed, and saved you from everything else, so what's left for you to do is to take it through Faith and Grace.
Only Escapism?
Mindfulness meditation helps people feel light, calm, and peaceful. This is because – for a moment, the practice helps individuals escape the feeling of being stressed, sad or any other negative emotion, but as soon as you return to your reality, all of these emotions could come rushing back in. So, in much simpler terms, it is only a practice of escapism.
This is not the Christian way of living. As a Christian, you have the power and means at your disposal to carry all the negative feelings and emotions. Through the Holy Spirit, you have the supernatural strength to walk through everything. Moreover, the Lord is always on your side.
As He has promised, "I will never leave nor forsake you" (Hebrews 13:5) and in Philippians 4:13, "I can do all things through Him who strengthens me."
It Focuses On Self, and Man Being In Control
Similar to the point of being "godless" spirituality, mindfulness meditation centers on the "self" and on man being in control. It simply eliminates Christianity, and therefore the Lord, in the entire equation. As a Christian, you should not rely on yourself alone, and this is what mindfulness meditation trains you to do. You are leaning on your own understanding and you urge yourself to take control of all the things in your surroundings to be able to alter your reality. Keep in mind that when you live and follow the Christian life, it is no longer you who live. The Apostle Paul said in Galatians 2:20, "I have been crucified with Christ. It is no longer I who live, but Christ who lives in me."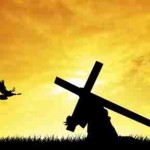 Also, if you will remember what Jesus told his disciples in the book of Matthew, he asked them to "take up their cross" when they follow Him.
"If anyone would come after me, let him deny himself and take up his cross and follow me" (Matt 16:24).
This means that they should no longer practice living in the flesh or according to the flesh. If intending to follow the Lord, one must die to them self, figuratively.
It Treats Symptoms, and Not Causes
People who meditate may not realize this but, they are utilizing the practice that might solve their problems. This relates to escapism, and in parallelism, it treats all the symptoms and not the causes. When one is stressed, this only indicates that there are circumstances or happenings that are causing the stress. Let's say an individual meditates and it only relieves the stress but doesn't address the main issue. Christians should bear in mind that the Word of the Lord provides all the answers and solutions in life. It tackles the root causes, which in turn resolves the issues altogether. In the end, the stress should be gone for good.
Conclusion
Many Christians have certainly tried mindfulness meditation, especially today because it's already become a trend, as well as lifestyle. While the practice may indeed provide benefits, like happiness and a healthy mind and body, it's not the best way to do it as a Christian. It's worth noting that Christian living is not about having a healthy body, a clear mind, and a happy life. It's about building an intimate relationship with the Lord Jesus Christ and living a life full of Him, in all aspects. In doing so, all you are asking for, including happiness and a healthy physique, should manifest itself naturally.
Here is some related reading for you: What is Christian Meditation?
Resource – Scripture quotations are from The Holy Bible, English Standard Version® (ESV®), Crossway Bibles. (2007). ESV: Study Bible: English standard version. Wheaton, Ill: Crossway Bibles. Used by permission. All rights reserved.
Author Bio: Dhaval Patel is a publisher at Zenfulspirit.com a blog dedicated to mindfulness, meditation, mental health, and many more. He is an expert writer who writes on different categories like health and Meditation. His writings are not only descriptive but also meaningful. He loves to share his ideas on different categories.