The irony in living a joyful and victorious life is that we must surrender to God, even while making every effort.
Surrendering
The irony in living a joyful and victorious life is that we must surrender to God, even while making every effort, even though it's not our effort that helps us live a victorious life. A victorious life is one where the believer makes better choices and allows the Spirit to help them avoid falling into sin. Jesus told His disciples that without Him, they can do nothing at all (John 15:5), and I know this; nothing is not a little "something!" It is only through Christ can we do anything of spiritual significance. This must seem strange to the world that there can be victory only when we lay down our arms.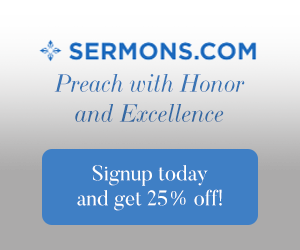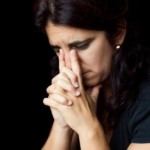 The Lord's Battle
Dozens of times the Bible declares that the battle is the Lord's. By the way, this gives God more glory, just as He deserves (Psalm 115:1). Since ancient times, nations have depended solely on their armies, but ancient Israel depended upon God. The truth is, God was their only hope for defeating an enemy that was far superior. King David understood that the battle didn't depend on horses and chariots but on the Lord alone (Psalm 20:7; 33:17). Knowing that God is sovereign over all things, we know that deliverance comes not from the hand of man, but from God (Psalm 3:8). The nations that believed in their own power found out the hard way that they cannot fight against God (Isaiah 31:1). We must make every human effort (Luke 13:24), but know that the battle cannot be won by us; it is won only by God.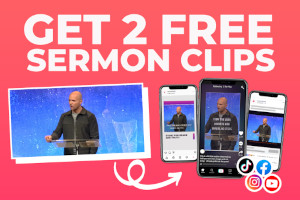 Surrender it to Prayer
When life seems to rob you of your joy, why not bring it to God in prayers? Surrender it all to Christ (Matt 11:28-30). That's what King Jehoshaphat did. When Jehoshaphat was surrounded by a vast army he cried out to God and the Lord helped him by turning all of his attackers away (2 Chr 18:31). When Israel cried out in panic and fear against the Egyptians, God drowned them in the Red Sea. Obviously, ancient Israel could not defend themselves against the nations who were far greater in number and battle experience, so clearly it was God's mighty right hand that brought them victory (Psalm 118:15). They believed that the horse of war was prepared for battle, but the victory belongs to God (Prov 21:31).
Surrender to God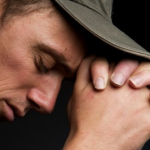 Jeremiah the Prophet warned Judah, "if you do not surrender to the officials of the king of Babylon, then this city shall be given into the hand of the Chaldeans, and they shall burn it with fire, and you shall not escape from their hand" (Jer 38:18), but they didn't listen to Jeremiah, and that's exactly what happened; it was destroyed and burned with fire! If they had surrendered, thousands of lives would have been spared, but they fought in their own strength and were wiped out by their enemy.
Surrender your Will
I've heard that most of the things we worry about do not ever happen, so I'm thinking, "That was a waste of time and energy." When something is out of our hands, remember this fact about God: "The king's heart is a stream of water in the hand of the Lord; he turns it wherever he will" (Prov 21:1). That means, for God, nothing is impossible (Matt 19:26). Even those who have battled alcoholism and drug abuse, and even pornography, have been able to surrender their will to the Holy Spirit. This doesn't mean they now live perfect lives. Sometimes they fall back into that sin or the other, but they don't stay in the pigsty, they get back up, dust themselves off, and continue to depend on God while making every effort humanly possible. I have seen many times that the victory was the Lord's by God amazingly taking away a person's urge to view pornography.
Victory in Christ
The Apostle Paul frequently thanked God for the victory that comes through Jesus Christ (1 Cor 15:57). For one thing, Jesus victory of the grave defeated the last enemy that was to be destroyed (1 Cor 15:26) and that was death (1 Cor 15:54). The Lord Jesus Christ took the sting out of death forever (1 Cor 15:55). That's good news for us because we were all born into death by Adam's sinful nature, however we are now even more than conquerors in Him (Rom 8:37). Our Lord destroyed the dominion that sin held on us (Rom 6:14), even though we'll still struggle this side of the Kingdom (Rom 7:15-16). We all want to do the right thing, but we have to realize we don't have the ability to do the right thing on our own (Rom 7:18), so this is why there is victory only in Christ (Rom 7:25), Who alone can bring us out of our own wretchedness (Rom 7:24).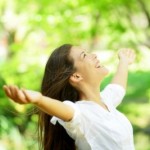 Working from Victory
The believer in Jesus Christ never fought for or achieved their own victory over sin and eternal punishment (Eph 2:8-9). I hope we understand that biblical fact. That victory came through only one Man; the God-Man, Jesus Christ (1 Cor 15:57). David understood early in his youth that he must depend upon God and not the sword he carried (2 Sam 8:14). Over the years, I have counseled a lot of men who battled pornography and become so despondent, they gave up, thinking they were headed to hell, but I told them God doesn't forsake them (Heb 13:5). I recall a victory for one young man. He failed over and over again and finally said to himself, "Okay, God, I can't do this. You're going to have to help me." It was within a few short days that my friend called me back and said he finally got over his addiction to pornography. I asked him how he did it, and he said, "I gave up. I surrendered it all to Jesus because I just knew couldn't do this on my own." That man truly believes that God suddenly changed his heart's desire for it. He found an accountability partner (me!) and started deleting all of the pornographic images on his computer, putting on a password protected filter.
Conclusion
The young man I mentioned above finally had victory over pornography but it wasn't until he surrendered to God. We need one another as God often uses others as a means to help others to victory (i.e., accountability partners) and this often requires radical steps (Matt 5:30). Are you trying to overcome a similar type of stronghold in your life? Is it robbing you of the joy of the Lord and keeping you from living a victorious life? Full surrender means begging God for help to do what you can't do for yourself. It means seeking the prayers and help of fellow believers. Finally, that means there is victory only in surrender, so surrender to God.
Here is some related reading for you: How to Teach Your Children About God
Resource – Scripture quotations are from The Holy Bible, English Standard Version® (ESV®), Crossway Bibles. (2007). ESV: Study Bible: English standard version. Wheaton, Ill: Crossway Bibles. Used by permission. All rights reserved.