I have often looked to the older women with gray hair in the church as role models to the younger women. In the Bible Paul writes about this in Titus 2 and so many times we call them the "Titus 2 Women". Well, as time goes by, it occurs to me that I am now one of those women! God has not turned my hair so gray yet but when it does turn I intend to keep that crown of glory (Proverbs 16:31). Take a look at what I have learned from my study about the importance of older women with gray hair in the church.
Older Women Have Been There, Done That
Titus 2:3  The aged women likewise, that they be in behaviour as becometh holiness, not false accusers, not given to much wine, teachers of good things;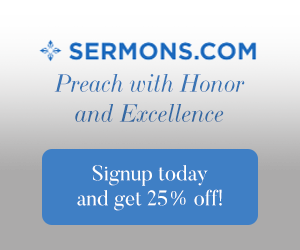 In this letter from Paul to Titus (a young preacher), Paul is discipling Titus on the proper behavior of the brethren. He encourages Titus to teach the "aged women" to behave properly. He does this because he knows, just like I have done in the past, the younger women look to the older women as role models for proper behavior. These older women are encouraged to speak the truth (Ephesians 4:15). Rather than being filled with too much wine, the older women should be filled with the Spirit (Ephesians 5:18-19). They should be teaching the younger women based upon their experience and wisdom (Colossians 3:16).

Keeping the Home is Important
Titus 2:4–5  That they may teach the young women to be sober, to love their husbands, to love their children, To be discreet, chaste, keepers at home, good, obedient to their own husbands, that the word of God be not blasphemed.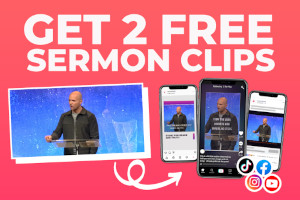 Even in today's day and age, someone has to be primarily responsible to keep the home in order. God made "woman" to "help meet" the needs of man (Genesis 2:18). Now don't get me wrong, I understand that the woman is not necessarily the keeper of the home in all cases today. Even so, I want to point out God's original design and why it is important for the older women in the church to encourage the younger women on how to consider "keepers at home" as the primary focus of younger women. This is not my design, I am simply getting back to the Bible on this.
We see in this passage that Paul again mentions "to be sober". In the original Greek language this word for sober is "sōphronizō" which relates to behavior, rather than use of alcohol. A simple definition of "sōphronizō" is "to moderate, control, curb, disciple" (1). So essentially, Paul is saying that the older women should be teachers on how to do it as God desires. In Paul's (and Titus's) time the young women in the church were saved out of paganism. Romantic feelings of love were not prevalent in marriages. The men were used to going elsewhere to satisfy their sexual desires and the women were responsible to take care of the home and the children. Paul wanted Titus to have the older women (those who had Christian values) teach them how to love their husbands and their children the way God wants them to love (Ephesians 5:5:22-24). He wanted them to be taught about the great mystery of how the earthly marriage is symbolic of the heavenly relationship between Christ and His bride, the Church (Ephesians 5:32-33). Also, on how to be discreet and chaste. Do you know the definitions of those words? I encourage you to look them up for a better understanding of these important character traits of a lady. He also encourages them to be keepers of the home because caring for a home, making it look pretty and keeping it clean are nurturing type of traits that most men do not possess.  And look at the "why" in verse 5 above so "that the word of God be not blasphemed". He wanted to make sure that these young Christian women never insulted (blasphemed) God by their testimony. So to make my point crystal clear — it is God's word that sets these guidelines. Having older Christian women in the church teach the younger women is incredibly important to the structure of a healthy home and marriage. A healthy marriage honors Christ.
Older Women Have the Time to Teach
1 Timothy 4:15  Meditate upon these things; give thyself wholly to them; that thy profiting may appear to all.
For the most part, older women in the church have already raised children who have gone on to have their own families. Therefore, these older women have the time to teach and God led Paul to look to the widows (although not all older women are widows yet) to teach the younger women. The above passage that Paul wrote to his disciple Timothy, though this is part of a personal challenge to Timothy as he was ready to go pastor his own church, we can use it as a guide for how important it is for older women to teach younger women about their own life experience. Experience is a great teacher, don't you agree? Here are some ideas on how older women can help younger women:
Share personal Bible study habits;
Be transparent, share the things in which you struggle and teach them how you handle those struggles;
Teach how to create and maintain a household budget;
Show how to organize the home;
Offer to care for their children while they run errands;
Purpose to do some laundry for a Mom that has lots and lots of littles, believe me she needs to do AT LEAST one load of laundry a day to keep up. When she falls behind the mound of dirty laundry can become overwhelming;
Teach them some of your family's favorite recipes;
Invite a young lady to be your co-teacher for Sunday school;
Praise them often;
Hand-write a letter of encouragement to a younger lady or two. Hand-written notes are treasures in today's electronic world.
Younger Women Honoring Older Women
Leviticus 19:32  Thou shalt rise up before the hoary head, and honour the face of the old man, and fear thy God: I am the LORD.
As a child I was taught to respect older men and women. That means show respect in thought, word and deed. I was taught to say "Yes Ma'am" and "Yes Sir". I was trained to offer my seat to someone who was older than I, especially if they had gray hair ("hoary head"). I was taught to offer to carry heavy bags and packages for them. I was taught to allow them to go first when entering a building. Don't you agree this has been lost in today's generation of children? How is that? Well, personally I believe one thing that contributes to this is that as young women we have not looked to the older women for guidance on how we can teach our children to be respectful and quite frankly how we can run our house at all. Additionally, getting back to what I mentioned earlier, we have not made raising our children a priority. Here are some ideas for how you can honor older women and bless your family with what you learn:
Watch and listen to the older women. They have learned much and are called to teach those learnings to you. This does not mean you need to sit in formal training. Just watch and listen to their testimony;
Find an older lady that you would like to specifically learn from. Keep a list of questions for her so that when you spend time with her you can glean answers;
Find the older lady prayer warriors and ask them to pray for you and your family;
Invite an older lady or two or three to join you for a book or Bible study, choose one in particular to lead the study because you believe everyone can learn from her;
Search for books and lectures by older women of faith and listen to them;
Share what you have learned with the other younger ladies in the church.
Final Thoughts
Older women in the church are so vitally important not only to the younger women but to the entire church family. Older women teach from their own experience, based on God's design for the family. This is because they have already done it. Experience is a great teacher and as God's word teaches, we should encourage and sometimes even admonish fellow believers in the behavior that is befitting to a Christian.
More in this related reading: How to Mentor Christian Women
Resources – Scripture quotations are from The Holy Bible, King James Version. (1) Titus 2:4 (KJV). (n.d.). Retrieved from https://www.blueletterbible.org/kjv/tit/2/4/ss1/s_1131004.