A more peaceful home with less stress is something that everyone in the family can enjoy. Much of the conflict in a family comes from lack of clear communication of what is going on in the family and what is expected from each member of the family.
With these four areas of focus, don't miss the underlying theme: communication. The more you communicate what each person should be doing in each of these areas, the more peaceful your home and family environment can be.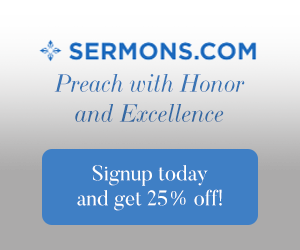 Like many things, laying a good foundation early in a marriage and family life will make these much easier to manage over time. If you are several years into a stressful family situation, you may need to focus on just one of these items at a time.
Spiritual Walk
Help your children have a right relationship with the Lord. That comes first by helping them see their need of salvation. The way you can do that early on in their lives is to be a good example as a parent. Love God supremely; then model God's love and holiness as much as possible before your children. When children learn about love and judgment from their parents, it makes it much easier for them to see their need of a relationship with a loving but holy God.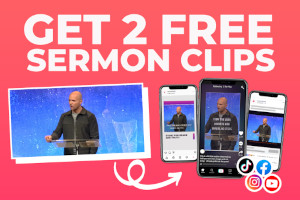 Maintain a personal daily walk with the Lord. Ask God to help you lead your family properly. Pray for your children. Seek God's Word for wisdom in raising your family. Trust God's Word. It is sad to me to see parents who say, "I know what the Bible says, but…" That means they are trusting their own wisdom, or the wisdom of the world over the wisdom of God's eternal Word.
Teach your children to love God and His Word. This is done through teaching in the home and making spirituality an important and central part of your family. Go to church together. Pray together. Read the Bible together.
It is hard to maintain a bitter spirit and stressful relationship towards those for whom you are praying. Help your children learn to pray for one another and for you as parents.
Decisions
Allow your children to be part of decisions that affect your family when it is appropriate to do so. But also realize that many times the right decision comes with age and experience that no 10 year old will understand. Don't allow your children to undermine the right decision by saying you never let them be part of your decisions. Allow them the privilege to help make decisions when appropriate and then take control and stand firm where necessary.
Respect
You will spend your life connected to the people in your own home. Why wouldn't you want to be at peace with them? Respect one another. Parents, teach your children to respect each other as well. Don't allow them to be disrespectful. Joking and teasing is fun up to a point. But we all know that we can cross the line and become injurious with our words and actions.
Respect can be taught in the way parents interact with one another and with their children. This is teaching by example. But respect should also be taught intentionally.
Look at the way your children treat each other. Would it infuriate you if a neighbor kid treated one of your children in the same way you allow their sibling to treat them? Parents need to lead and protect their children. That may mean protecting them from one another. By teaching respect you teach them how to live in harmony which brings more peace to everyone.
Respect also needs to be shown from the parents to the children. One of the best ways to do that is to honestly listen when your children talk to you. They know when you are distracted and not paying attention to them. The more you practice good listening, the more they will respect your time. It is fine to tell your children that you are involved in something at the moment and can't pay proper attention to them. But, you must follow that up with listening when you are done. When they know they can trust you to listen appropriately when you are able, the more flexible they are likely to be if you can't listen to them in the moment.
Expect respect from your children towards each other and towards you. But don't forget to model that respect by showing respect to them and to your spouse.
Schedules
It seems that we are all too busy. We often bring that busyness upon ourselves. Sure there are things that are outside of our control; but there are also many things that we are able to control, but we choose not to.
When I was in school and we had a scheduling conflict between family and school, my school administrator always said, "You do what you have to do. Duties never conflict." Even if it was a "required" school activity, he would not manipulate our schedule. There may have been consequences to not being at an activity, but he instilled in us the idea that we can't do everything. Therefore, we had to make the right decision based on everything else that was going on in life.
One of the reasons for these types of conflicts is that we don't want to simplify our schedules. We feel like we have to do everything. You are as busy as you choose to be. I understand that there are times when our schedule is out of our control, but those should be seasons of our lives, not the way we live for years at a time. Help your children learn to simplify their own busyness and be considerate of others when there are conflicts within scheduling.
You should have a shared calendar that everyone has access to within the family. It may be a piece of paper on a bulletin board or it may be a high-tech digital calendar. In our house we have both. For the big activities that affect everyone in the family, there is a monthly calendar that we can all consult. For detailed, day-to-day activities my wife and I share a digital calendar.
Simplify and communicate your schedules to help maintain a peaceful household. Consider these quick tips:
Get the rest you need
Eat healthy
Exercise together
Get out of, and stay out of debt
Be as organized as reasonable
When you simplify your schedule you simplify your lifestyle. I trust these tips will help your family on the road to having more peace and unity at home.
Take a look at this inspiration about family from the Bible: Bible Verses About Family