Making my way to a Bible study group I wondered, "Am I here to study the Bible or am I just trying to get out of the house?" I'd always been familiar with the Bible, but this study would challenge me to dig deeper in knowledge and application. Tragedy struck our family a month later. I immediately went from a casual Bible study reader to consuming it every day for my spiritual and mental survival.
Does something bad have to happen for believers to commit to regular Bible study time? Not at all. Most of us struggle with the desire and follow through in Bible study compared to our desire for other things.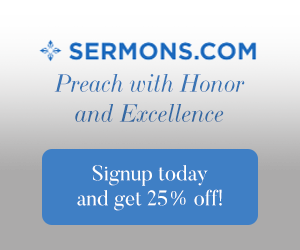 Jesus said, "If you love me, keep my commands." (John 14:15) You can't say you love Jesus and not keep His commands. You can't know His commands unless you are intimately acquainted with the Bible through your reading and obeying it. Below are 10 tips to help you find the time to read the Bible:
Tip #1) Embrace the truth that God's word takes priority over everything else in your life
 "All Scripture is God-breathed and is useful for teaching, rebuking, correcting and training in righteousness, so that the servant of God may be thoroughly equipped for every good work" (2 Timothy 3:16-17).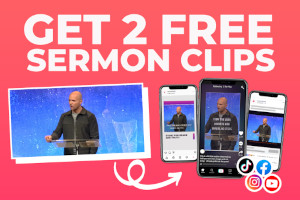 Until you decide that Bible study is a necessity for your life—you may never make time for it. Make an affirmation of commitment to reading the Bible to yourself, to your spouse, to your children, and to your friends that it will be a priority.

Tip #2) Pray for God's help on how to take Bible study time more seriously
"In the same way, the Spirit helps us in our weakness" (Romans 8:26).

Admit your lack of enthusiasm or procrastination regarding the Bible. The Holy Spirit will stir up a desire in you to want more of God through the reading of the Bible.
Tip #3) Make a goal to consistently read specific Bible passages for 21 days straight
"Commit to the Lord whatever you do, and he will establish your plans" (Proverbs 16:3).

By sticking to a 21-day plan, you will develop a habit of reading the Bible for a lifetime. Try starting in the Psalms, Proverbs, or even the gospel of John. Eventually your day will never seem right if you hadn't spent study time in the Bible first.
Tip #4) Have a set time and place to do Bible study
"You taught me wisdom in that secret place" (Psalms 51:6).
Your sacred place for Bible study could be in your kitchen, office, bedroom, or any place where you will not be easily distracted and will stay on track. Keep your Bible, journals, or other helpful study resources close by for easy access.
Tip #5) Reschedule other activities that would interfere with your Bible study time
"Give careful thought to the paths for your feet and be steadfast in all your ways" (Proverbs 4:26).
There will always be other good things to accomplish during your Bible time. However you must take the initiative beforehand, block out your schedule, and stick to it.
Tip #6) Commit to being a part of a small group for Bible study to encourage accountability
"Therefore encourage one another and build each other up, just as in fact you are doing" (1 Thessalonians 5:11).
With a small group you will have discussions for sharing testimonies, observations, interpretation, and applications of Bible study. Having a place to go and people to meet will keep you from making excuses to put off studying the Bible.
Tip #7) Set up Bible time reminders on your phone, computer, or with little notes around the house
"Be careful that you do not forget the Lord your God, failing to observe his commands, his laws and his decrees" (Deuteronomy 8:11).
Having daily reminders helps the busiest of people to stay on the course of serious Bible study. Once your study time becomes a habit, you will need fewer reminders.
Tip #8) Involve and engage your family
"Be careful to obey all these regulations I am giving you, so that it may always go well with you and your children after you, because you will be doing what is good and right in the eyes of the Lord your God" (Deuteronomy 12:28).

Family time is more productive if there is opportunity for the reading and sharing of Bible scriptures. It doesn't have to be a long, intense study but rather just daily dose of God's word.
Tip #9) Have the attitude of Christ
"He guides the humble in what is right and teaches them his way" (Psalms 25:9).

A prideful heart resists the commitment of studying the Bible everyday. Having a heart of humility opens the opportunity for revelation of God's word in ways you may never fully understand.
Tip #10) Eat your spiritual food before you take in your natural food
"Man shall not live on bread alone, but on every word that comes from the mouth of God" (Matthew 4:4).

Sometimes we get confused thinking that food for our physical bodies is more important than the food of God's word for our spiritual bodies. Of course we would die without physical food, but a spiritual death is far more devastating and has consequences throughout eternity.
For the determined mind and committed spirit—finding time for Bible study isn't all that difficult. We must guard against the busyness of our culture that crowd out intense devotion to the Scriptures. Don't you want to know God's thoughts on your life? Everything you need is right there on your nightstand, your phone, or iPad. Pick it up and learn to hear your Father's voice today.
Take a look at this article with some more Bible study tips:
Resource – New International Version Bible, The Holy Bible, New International Version®, NIV® Copyright© 1973, 1978, 1984, 2011 by Biblca, Inc.™ Used by permission. All rights reserved worldwide.