When Jesus washed the disciples' feet, was this a command for all Christians to do on the Passover?
Washing of Feet
The washing of feet is not new at all. In fact, footwashing can be found in Genesis 18:4 where Abraham "lifted up his eyes and looked, and behold, three men were standing in front of him. When he saw them, he ran from the tent door to meet them and bowed himself to the earth and said, 'O Lord, if I have found favor in your sight, do not pass by your servant. Let a little water be brought, and wash your feet, and rest yourselves under the tree, while I bring a morsel of bread, that you may refresh yourselves'" (Gen 18:2-5a). The kind of humility Abraham displayed in offering to have their feet washed will be part of Jesus' teaching when we're later introduced to footwashing in the New Testament. Lot also offered the very same thing when he was visited by two angels (Gen 19:1-2), so footwashing was not only a custom but a courtesy, as the traveler's feet must have encountered dirt, dust, and grime along the way. If you've ever participated in a footwashing, you know it's a refreshing experience, but the lesson Jesus will teach about this is infinitely more than just being refreshed.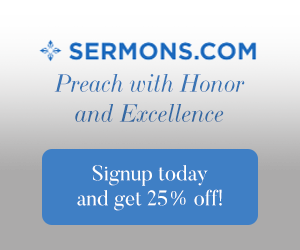 Passover Night
On the night that Jesus was betrayed, during Passover night, Jesus instituted the New Covenant and part of that New Covenant was the symbolism of the bread and the wine. Jesus "took a cup, and when he had given thanks he said, 'Take this, and divide it among yourselves. For I tell you that from now on I will not drink of the fruit of the vine until the kingdom of God comes'" (Luke 22:17-18), then "he took bread, and when he had given thanks, he broke it and gave it to them, saying, 'This is my body, which is given for you. Do this in remembrance of me.'" And likewise the cup after they had eaten, saying, "This cup that is poured out for you is the new covenant in my blood" (Luke 22:19-21). Passover had changed. It now specifically reflected the sacrificial work of the Lamb of God, Jesus Christ, Who shed His blood for us so that we might be reconciled back to God, and in order for God to "Passover" our sins. This is very similar to ancient Israel having a lamb's blood posted on the doors while they were still in Egypt. Whoever didn't have the blood of a lamb would have their firstborn die, so the meaning of Passover is finally understood in its completeness; Jesus is our Passover Lamb…passing over sins by taking upon Himself the wrath of God that we deserved.
Jesus' Footwashing
For some reason, the Apostle John is the only one who records Jesus washing the disciples' feet, so what's this all about? On the Passover night, "Jesus, knowing that the Father had given all things into his hands, and that he had come from God and was going back to God, rose from supper. He laid aside his outer garments, and taking a towel, tied it around his waist" (John 13:3-4), and after that, "he poured water into a basin and began to wash the disciples' feet and to wipe them with the towel that was wrapped around him" (John 13:5) but when He came to Peter, he "said to him, 'Lord, do you wash my feet?'" Jesus answered him, "What I am doing you do not understand now, but afterward you will understand" (John 13:6). Peter's pride may have caused him to say, "You shall never wash my feet." Jesus answered him, 'If I do not wash you, you have no share with me'" (John 13:8), so naturally, Peter overreacts and says, "Lord, not my feet only but also my hands and my head!" Jesus said to him, 'The one who has bathed does not need to wash, except for his feet, but is completely clean. And you are clean, but not every one of you'" (John 13:9-10). So did Jesus mean that footwashing cleaned them up? I think Jesus is teaching the disciples, not about hospitality or cleanliness, but about humbling ourselves and doing something as menial as footwashing as a way to serve others.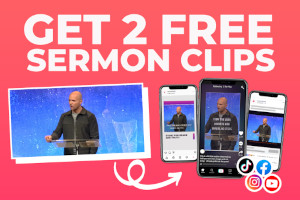 Why Footwashing?
The question of why Jesus washed the disciples' feet is not that difficult to figure out because Jesus says, "Do you understand what I have done to you? You call me Teacher and Lord, and you are right, for so I am. If I then, your Lord and Teacher, have washed your feet, you also ought to wash one another's feet" (John 13:12b-14). Jesus left us an example of how we ought to serve one another, even if it's unpleasant, like washing someone's sweaty, smelly, dirty feet. Those types of tasks are usually done by the servant in the lowest position in the household, so that example is our example. Here is the God if the Universe condescending to a duty typically done by a servant or slave, so Jesus says, "I have given you an example, that you also should do just as I have done to you. Truly, truly, I say to you, a servant is not greater than his master, nor is a messenger greater than the one who sent him. If you know these things, blessed are you if you do them" (John 13:15-17). We are to "do just as I have done to you," says Jesus, but was it a literal command to wash one another's feet? Some churches have this as an ordinance and we can't criticize them because they have taken Jesus' example and done the very same thing, and as someone who's participated in the footwashing, it is humbling to have to wash someone else's feet, but also to have someone else wash our feet. That lesson of humility and servanthood is what Jesus was teaching them, not so much a command to wash one another's feet, but if a church chooses to do this, I think it's great, as our church does this annual on the Passover night as a reminder of what our Lord did on the night He was betrayed.
Conclusion
If your church doesn't do footwashing, it's okay. You're not breaking any command, but if the church does participate in a footwashing, it's one of those things that you won't ever forget. It's a very sobering night; the love feast, footwashing, and then communion or the Lord's Supper. If someone feels they can't ever lower themselves to do such a thing as wash another person's feet, they have not learned the lesson that Jesus brought.
Read this article also about what Jesus did on earth: Jesus' Earthly Ministry
Resource – Scripture quotations are from The Holy Bible, English Standard Version® (ESV®), Crossway Bibles. (2007). ESV: Study Bible : English standard version. Wheaton, Ill: Crossway Bibles. Used by permission. All rights reserved.