Most people would agree that Jesus was a great man. However, if you ask most people what it was that made Him great they often would say something to the effect that He treated everyone kindly and was not judgmental. Beyond that, they usually cannot describe anything about Jesus' life that was particularly memorable. For this reason, we will look at five memorable events from Jesus' earthly ministry.
Jesus was Born
Some would say that being born was not particularly a memorable event because everyone started out their life by being born. However, although Jesus was born as a baby like everyone else, it was the birth itself in light of what it meant for humanity that makes it memorable. His birth was an important part of God's plan to rescue humanity from the bondage of sin by providing a Savior (Genesis 3:14-15).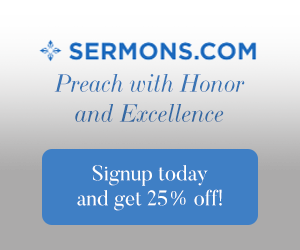 Others may say that we do not know exactly when He was born so then we should not celebrate His birth. However, it is certainly clear from Scripture that there were a lot of people that were watching for a Savior to be born. And, once He was born, there certainly was rejoicing over that fact that He came. Likewise, there certainly was fear and anger by others over the fact He was born and horrific things were done in an attempt to end His life (Matthew 2:16-18). This is because the birth of Jesus was not the birth of an ordinary child, it was the birth of a Messiah and King that would rule the universe (Isaiah 9:6-7).
Jesus was Baptized
Jesus was baptized by John the Baptist. For many this may not be an important event, but Jesus demonstrated several things through His baptism as follows: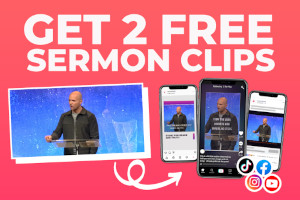 Then cometh Jesus from Galilee to Jordan unto John, to be baptized of him. But John forbad him, saying, I have need to be baptized of thee, and comest thou to me? And Jesus answering said unto him, Suffer it to be so now: for thus it becometh us to fulfil all righteousness. Then he suffered him. And Jesus, when he was baptized, went up straightway out of the water: and, lo, the heavens were opened unto him, and he saw the Spirit of God descending like a dove, and lighting upon him: And lo a voice from heaven, saying, This is my beloved Son, in whom I am well pleased. (Matthew 3:13-17)
Jesus came to John to be baptized, but John did not think he was worthy to baptize Jesus. Jesus however, told him to go ahead and do it because it was becoming for us to fulfill all righteousness. This speaks to the idea that baptism is a public profession of our faith through the act of being immersed in the water and rising up out of the water. This is representative of the death, burial, and resurrection, of Jesus Christ. The moment we trust Christ as our Savior, believers are 'born again" of the Holy Spirit. The old man is dead and we become a new creature in Christ (Matthew 3:11; 2 Corinthians 5:16-21). Going under the water symbolizes our burial with Christ. Rising up out of the water symbolizes our resurrection with Christ to walk in newness of life (Romans 6:1-12). Finally, being baptized as a public profession of our faith pleases God.
Jesus Taught and Lived the Gospel of Salvation
Jesus began His earthly ministry by preaching in His home town of Nazareth. However, His preaching did not go without notice.
And there was delivered unto him the book of the prophet Esaias. And when he had opened the book, he found the place where it was written, The Spirit of the Lord is upon me, because he hath anointed me to preach the gospel to the poor; he hath sent me to heal the brokenhearted, to preach deliverance to the captives, and recovering of sight to the blind, to set at liberty them that are bruised, To preach the acceptable year of the Lord. (Luke 4:17-19)
Jesus preached from Isaiah 61:1-2, which is a Messianic passage of prophecy. The reaction to His preaching was twofold. Some were amazed, while others were furious, so much that they wanted to kill Him (Luke 4:20-30). Yet, we see that His Words served as His framework of how He would conduct His ministry preaching the Gospel, healing hearts, preaching deliverance, giving sight to the blind, setting those that are bruised free, and preaching about the Lord. It is this framework that He used to do those things that pleased the Father (John 8:21-32).
Jesus was Crucified
In light of God's plan for humanity, Jesus was born as a baby and grew up to be a man who lived a perfect life without ever breaking any of the commandments so that He could die upon the cross to pay the wages of our sins (Romans 6:23; 1 Peter 2:21-25). This is what God was referring to way back in Genesis 3:14-15 when He told the serpent, Satan, "And I will put enmity between thee and the woman, and between thy seed and her seed; it shall bruise thy head, and thou shalt bruise his heel."
The fact that Jesus never sinned, made Him qualified as our final and eternal High Priest to die upon the cross as a payment for the sins of the world and apply that payment to the accounts of all that believe that He died for them (Proverbs 10:2; Genesis 15:6; Romans 4:1-16; Hebrews 4:15; Hebrews 9:28). The amazing thing is that He did this while we were yet sinners, undeserving of His mercy and grace, because He loves us (Romans 5:1-21).
Jesus was Resurrected
The resurrection proves that what God said about salvation and eternal life was true. In Hebrews 11:1, we are told that, "…faith is the substance of things hoped for, the evidence of things not seen." The Scriptures are very clear that the substance of things hoped for is Jesus Christ. He is the very definition of hope, and anchor for the soul who we can count on for our salvation (Colossians 1:27; 1 Timothy 1:1; Titus 2:13; Hebrews 6:17-20).
It is because of His love for us, He was willing to be wrongfully crucified upon the cross for our sins. Yet, this same love is what motivates us to love Him (1 John 4:19). With this motivation, our love for what He did inspires us to trust Him as our Savior and to devote our lives to serving Him and sharing His message. When we trust Him as our Savior, He gives us His Spirit as the non-refundable guarantee upon our inheritance as children of God (Galatians 3:1-16; Ephesians 1:9-14).
Motivated by love and empowered by the Holy Spirit, we then are able to do things that are simply miraculous (Galatians 3:2-5). The evidence that we see of this is demonstrated to us as the fruit of the Spirit, Who enables us to crucify the affections and lusts of our flesh and walk in the Spirit (Galatians 5:22-26). It is this fruit that is the evidence of things not seen in Hebrews 11:1. This fruit then increases our faith, (another part of the fruit of the Spirit), to trust and rely on God even more with running our lives and enabling us to do all things through Christ (Philippians 4:13). Praise be to God!
Conclusion
Most people would agree that Jesus was a great man. However, many of these same people cannot describe many, if any, memorable things He did during His earthy ministry. A simple overview of His ministry reveals five memorable events: He was born, He was baptized, He taught and lived the Gospel of Salvation, He was crucified, and He was resurrected. These five events, demonstrate to us that just as Jesus had an earthly ministry, we should consider what He did as our motivation to do great things for Him.
Take a look at this related article: Who is Jesus?
Resources – Scripture quotations are from The Holy Bible, King James Version