Want to know more about the gifts of the Holy Spirit? Here are 9 spiritual gifts from the God, the Holy Spirit.
The Spirit in Us
We are blessed to live in our current time. Back in the Old Testament, people did not have the Holy Spirit living in them. He was only a Visitor. After Jesus gave His life, establishing the New Covenant by His shed blood, the Holy Spirit can now live in us, and because of this, He also brings many gifts with Him and these gifts empower our Christian lives and help us serve God and humanity.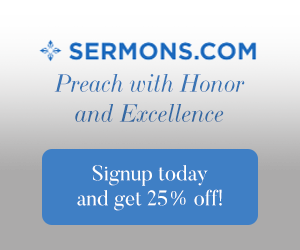 Reasons for the Gifts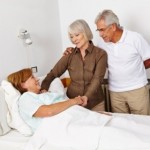 The gifts of the Holy Spirit were given for several reasons, but they all add up to one purpose – to serve the church. We are given these gifts so that the church can edify one another and also bring new souls to Jesus. Without the Holy Spirit, none of this would be possible. If we rely on Him (which we always should), He uses His power to achieve God's ultimate plan. These gifts are all given to glorify God through service. The Apostle Paul wrote, "So with yourselves, since you are eager for manifestations of the Spirit, strive to excel in building up the church" (1 Cor 14:12).
The Giving of Gifts
Many of us at one point may have desired a specific gift from the Holy Spirit. I know I have, but what I always thought I wanted wasn't part of God's plan. Does that make me any less? Of course not. Since I didn't have much spiritual maturity at the time, I didn't know that it was God Who chooses to distribute the gifts as He sees fit. Take this verse for example from the Apostle Paul who wrote, "All these are empowered by one and the same Spirit, who apportions to each one individually as he wills" (1 Cor 12:11). It is God Who chooses, not us and He alone, which is the reason why I now know that God led me to be a Teacher. Why? Because that's what He chose.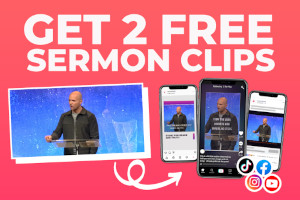 9 Spiritual Gifts
Here is a brief (but not exhaustive) list of the gifts of the Spirit. For example, "to one is given through the Spirit the utterance of wisdom, and to another the utterance of knowledge according to the same Spirit, to another faith by the same Spirit, to another gifts of healing by the one Spirit, to another the working of miracles, to another prophecy, to another the ability to distinguish between spirits, to another various kinds of tongues, to another the interpretation of tongues" (1 Cor 12:8-10).
A singular list of these gifts are:
1. Word of wisdom
2. Word of knowledge
3. Faith
4. Gifts of healing
5. Prophecy
6. Miracles
7. Discerning Spirits
8. Tongues
9. Interpretation Of Tongues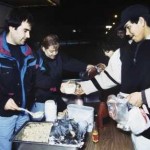 These 9 gifts are all used to serve the church and bring people to know Jesus Christ. If we look at the list carefully, these are all the same things Jesus did regularly (with the exception of tongues/interpretation of tongues).
Let's take what the apostle Paul said in 1 Corinthians 14:1-4: "Pursue love, and earnestly desire the spiritual gifts, especially that you may prophesy. For one who speaks in a tongue speaks not to men but to God; for no one understands him, but he utters mysteries in the Spirit. On the other hand, the one who prophesies speaks to people for their upbuilding and encouragement and consolation. The one who speaks in a tongue builds up himself, but the one who prophesies builds up the church."
If there is anything we should seek, we should seek to edify and glorify God in the gifts He has given us.
Knowing Your Gift
Getting to know your gift(s) can be difficult in the beginning. With prayer, counsel, and studying the Bible, you will begin to see what your gifts are. Some gifts are obvious while others are not.
Some practical ways of finding your gifts are:
• Pray and ask the Holy Spirit to reveal them to you
• Speak with your Pastors about what they see in you
• Think about where God uses you most
• Ask yourself, "What is your burden?"
• Learn about the gifts of the Holy Spirit
Use this approach to help you discover your gifts. Most of all, God will be the one to reveal it to you. Keep in mind; this won't be an overnight process. Exercising your spiritual gifts comes with time and growth in the Lord.
Conclusion
Here are some key takeaways:
1. The gifts of the Holy Spirit are intended to serve God and humanity effectively, but primarily the church
2. God is the giver of the gifts and only He chooses who receives which
3. Study the gifts of the Holy Spirit frequently
4. Use the examples above to learn what your gifts are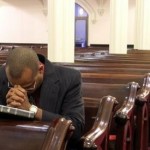 Learning the 9 spiritual gifts takes time. Don't expect to understand it all in one day. I suggest reading this again along with your Bible and getting more familiar with the gifts. Make sure to pray and ask God to reveal what your spiritual gifts are. Learning from God and His Word is always the best way to discover your gifts and then discover how to use them. Always compare everything to what the Bible says. What spiritual gifts do you think you have?
Here is some related reading for you: How to Recognize Your Spiritual Gifts
Resource – Scripture quotations are from The Holy Bible, English Standard Version® (ESV®), Crossway Bibles. (2007). ESV: Study Bible: English standard version. Wheaton, Ill: Crossway Bibles. Used by permission. All rights reserved.
Author Bio
Justin Torres is the founder of unlockingscripture.com. He is a dedicated teacher of God's word with a passion for spiritual growth in the body of Christ. He is the author of Child of The Most High and many online articles. Justin currently serves in King of Glory Ministries out of South Florida.