Sometimes we must do the sad work of preparing a funeral service. This service may be in a mortuary chapel, a church or even at a graveside. Generally, the service is led by a funeral director or a minister. Regardless of who leads the service, you may consider some of the following Scriptures readings and poems for a funeral.
Readings from the Bible
Chapel or Church Service
Psalms 90 Lord, you have been our dwelling place
in all generations.
2 Before the mountains were brought forth,
or ever you had formed the earth and the world,
from everlasting to everlasting you are God.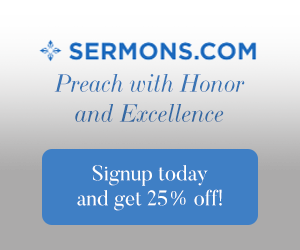 3 You return man to dust
and say, "Return, O children of man!"
4 For a thousand years in your sight
are but as yesterday when it is past,
or as a watch in the night.
 5 You sweep them away as with a flood; they are like a dream,
like grass that is renewed in the morning:
6 in the morning it flourishes and is renewed;
in the evening it fades and withers.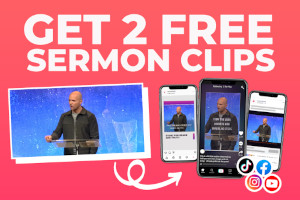 7 For we are brought to an end by your anger;
by your wrath we are dismayed.
8 You have set our iniquities before you,
our secret sins in the light of your presence.
 9 For all our days pass away under your wrath;
we bring our years to an end like a sigh.
10 The years of our life are seventy,
or even by reason of strength eighty;
yet their span is but toil and trouble;
they are soon gone, and we fly away.
11 Who considers the power of your anger,
and your wrath according to the fear of you?
 12 So teach us to number our days
that we may get a heart of wisdom.
13 Return, O LORD! How long?
   Have pity on your servants!
14 Satisfy us in the morning with your steadfast love,
that we may rejoice and be glad all our days.
15 Make us glad for as many days as you have afflicted us,
and for as many years as we have seen evil.
16 Let your work be shown to your servants,
and your glorious power to their children.
17 Let the favor of the Lord our God be upon us,
and establish the work of our hands upon us;
yes, establish the work of our hands!

John 5:25-29 25 "Truly, truly, I say to you, an hour is coming, and is now here, when the dead will hear the voice of the Son of God, and those who hear will live. 26 For as the Father has life in himself, so he has granted the Son also to have life in himself. 27 And he has given him authority to execute judgment, because he is the Son of Man. 28 Do not marvel at this, for an hour is coming when all who are in the tombs will hear his voice 29 and come out, those who have done good to the resurrection of life, and those who have done evil to the resurrection of judgment.

John 14:1-27 1 "Let not your hearts be troubled. Believe in God; believe also in me. 2 In my Father's house are many rooms. If it were not so, would I have told you that I go to prepare a place for you? 3 And if I go and prepare a place for you, I will come again and will take you to myself, that where I am you may be also. 4 And you know the way to where I am going." 5 Thomas said to him, "Lord, we do not know where you are going. How can we know the way?" 6 Jesus said to him, "I am the way, and the truth, and the life. No one comes to the Father except through me. 7 If you had known me, you would have known my Father also. From now on you do know him and have seen him."
 8 Philip said to him, "Lord, show us the Father, and it is enough for us." 9 Jesus said to him, "Have I been with you so long, and you still do not know me, Philip? Whoever has seen me has seen the Father. How can you say, 'Show us the Father'? 10 Do you not believe that I am in the Father and the Father is in me? The words that I say to you I do not speak on my own authority, but the Father who dwells in me does his works. 11 Believe me that I am in the Father and the Father is in me, or else believe on account of the works themselves.
   12 "Truly, truly, I say to you, whoever believes in me will also do the works that I do; and greater works than these will he do, because I am going to the Father. 13 Whatever you ask in my name, this I will do, that the Father may be glorified in the Son. 14 If you ask me anything in my name, I will do it.
15 "If you love me, you will keep my commandments. 16 And I will ask the Father, and he will give you another Helper, to be with you forever, 17 even the Spirit of truth, whom the world cannot receive, because it neither sees him nor knows him. You know him, for he dwells with you and will be in you.
   18 "I will not leave you as orphans; I will come to you. 19 Yet a little while and the world will see me no more, but you will see me. Because I live, you also will live. 20 In that day you will know that I am in my Father, and you in me, and I in you. 21 Whoever has my commandments and keeps them, he it is who loves me. And he who loves me will be loved by my Father, and I will love him and manifest myself to him." 22 Judas (not Iscariot) said to him, "Lord, how is it that you will manifest yourself to us, and not to the world?" 23 Jesus answered him, "If anyone loves me, he will keep my word, and my Father will love him, and we will come to him and make our home with him. 24 Whoever does not love me does not keep my words. And the word that you hear is not mine but the Father's who sent me.
25 "These things I have spoken to you while I am still with you. 26 But the Helper, the Holy Spirit, whom the Father will send in my name, he will teach you all things and bring to your remembrance all that I have said to you. 27 Peace I leave with you; my peace I give to you. Not as the world gives do I give to you. Let not your hearts be troubled, neither let them be afraid.

Romans 8:35-39 35 Who shall separate us from the love of Christ? Shall tribulation, or distress, or persecution, or famine, or nakedness, or danger, or sword? 36 As it is written,
   "For your sake we are being killed all the day long;
we are regarded as sheep to be slaughtered."
 37 No, in all these things we are more than conquerors through him who loved us. 38 For I am sure that neither death nor life, nor angels nor rulers, nor things present nor things to come, nor powers, 39 nor height nor depth, nor anything else in all creation, will be able to separate us from the love of God in Christ Jesus our Lord.

At the Graveside

John 14:1-3 1 "Let not your hearts be troubled. Believe in God; believe also in me. 2 In my Father's house are many rooms. If it were not so, would I have told you that I go to prepare a place for you? 3 And if I go and prepare a place for you, I will come again and will take you to myself, that where I am you may be also.

1 Corinthians 15:51-57 51 Behold! I tell you a mystery. We shall not all sleep, but we shall all be changed, 52 in a moment, in the twinkling of an eye, at the last trumpet. For the trumpet will sound, and the dead will be raised imperishable, and we shall be changed. 53 For this perishable body must put on the imperishable, and this mortal body must put on immortality. 54 When the perishable puts on the imperishable, and the mortal puts on immortality, then shall come to pass the saying that is written:
   "Death is swallowed up in victory."
55 "O death, where is your victory?
O death, where is your sting?"
 56 The sting of death is sin, and the power of sin is the law. 57 But thanks be to God, who gives us the victory through our Lord Jesus Christ.

1 Thessalonians 4:13-18 13 But we do not want you to be uninformed, brothers, about those who are asleep, that you may not grieve as others do who have no hope. 14 For since we believe that Jesus died and rose again, even so, through Jesus, God will bring with him those who have fallen asleep. 15 For this we declare to you by a word from the Lord, that we who are alive, who are left until the coming of the Lord, will not precede those who have fallen asleep. 16 For the Lord himself will descend from heaven with a cry of command, with the voice of an archangel, and with the sound of the trumpet of God. And the dead in Christ will rise first. 17 Then we who are alive, who are left, will be caught up together with them in the clouds to meet the Lord in the air, and so we will always be with the Lord. 18 Therefore encourage one another with these words.

Revelation 14:1-3 1 Then I looked, and behold, on Mount Zion stood the Lamb, and with him 144,000 who had his name and his Father's name written on their foreheads. 2 And I heard a voice from heaven like the roar of many waters and like the sound of loud thunder. The voice I heard was like the sound of harpists playing on their harps, 3 and they were singing a new song before the throne and before the four living creatures and before the elders. No one could learn that song except the 144,000 who had been redeemed from the earth.

Inspirational Poems for Funerals

In Pastures Green by H. H. Barry
In pastures green? Not always; sometimes He
Who knoweth best, in kindness leadeth me
In weary ways, where heavy shadows be.

And by still waters? No, not always so;
Oftimes the heavy tempests round me blow,
And o'er my soul the waves and billows go.

But when the storms beat loudest, and I cry
Aloud for help, the Master standeth by,
And whispers to my soul, "Lo, it is I."

So where He leads me I can safely go,
And in the blest hereafter I shall know
Why in His wisdom He hath led me so.

Faith and Sight by Mary G. Brainard
So I go on not knowing,
– I would not, if I might –

I would rather walk in the dark with God
Than go alone in the light;
I would rather walk with Him by faith
Than walk alone by sight
The Open Door by Grace Coolidge
You, my son,
Have shown me God.
Your kiss upon my cheek
He has made me feel the gentle touch
Of Him who leads us on.
The memory of your smile, when young,
Reveals His face,
As mellowing years come on apace.
And when you went before,
You left the gates of Heaven ajar
That I might glimpse,
Approaching from afar,
The glories of His grace.
Hold, son, my hand,
Guide me along the path,That, coming,
I may stumble not, Nor roam,
Nor fail to show the way
Which leads us – home.
The Eternal Goodness by John Greenleaf Whittier
Yet, in the maddening maze of things,
And tossed by storm and flood,
To one fixed trust my spirit clings;
I know that God is good!

I long for household voices gone,
For vanished smiles I long,
But God hath led my dear ones on,
And He can do no wrong.

I know not what the future hath
Of marvel or surprise,
Assured alone that life and death
His mercy underlies.

And if my heart and flesh are weak
To bear an untried pain,
The bruised reed He will not break,
But strengthen and sustain.

And so beside the Silent Sea
I wait the muffled oar;
No harm from Him can come to me
On ocean or on shore.

I know not where His islands lift
Their fronded palms in air;
I only know I cannot drift
Beyond His love and care.

And Thou, O Lord, by whom are seen
Thy creatures as they be,
Forgive me if too close I lean
My human heart to Thee!
Sources:
The Holy Bible, English Standard Version
"Scripture quotations are from The Holy Bible, English Standard Version® (ESV®), copyright © 2001 by Crossway, a publishing ministry of Good News Publishers. Used by permission. All rights reserved."
Image: Michal Marcol / FreeDigitalPhotos.net
ChristianPhotos.Net – Free High Resolution Photos for Christian Publications