Are Christians hypocrites?  Do believers lead a dual life?  Are they living in duplicity?  Why do Christians believe in God and yet live contrary to His values?
What is a Hypocrite?
The word hypocrite is actually an old word for mask.  The Greeks used masks when they performed on stage to play multiple characters.  They used a mask called by its Greek name, "hypokrites".  The Greeks had actors who played several characters in the same play.  The mask allowed them to play different characters without having to leave the stage to play a different one.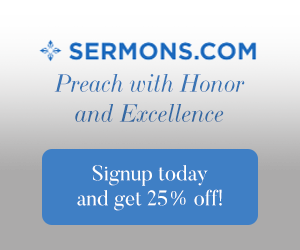 Living in Duplicity
The church is composed of believers that are far from perfect – but they are forgiven. Most Christians understand that they are not perfect and are a work in progress.  Sanctification or growing in holiness is a lifelong process that will never be completed in this life.  We will be perfected only on the day of Christ's return. Until then, we will all struggle and we will all no doubt sin.  The difference is that the honest Christian will confess their sins to one another and daily to God.  The transparency of a Christian is what makes it attractive to non-believers.  The unsaved person is drawn to Christ and to the church by confessing Christians.  When believers acknowledge that they still struggle with sin every day, this gives the unbeliever hope.  They see that they will never be good enough to be a Christian.  Its not saints that need forgiveness- it is sinners.  Christ said He came to those who need a physician or those who need to be healed of their sins.  When a sinner admits their sinfulness, this is actually the first step in redemption process.
In 1 John 4:17 it says, "In this way, love is made complete among us so that we will have confidence on the Day of Judgment, because in this world we are like him." Further, in Philippians 1:6, Paul says, "being confident of this, that he who began a good work in you will carry it on to completion until the day of Christ Jesus."  Who will complete this process?   It is "He" or Jesus Christ who will complete this at the day of His visitation.  I am not saying that we are not to strive to be obedient, but we are not saved by our works but we are saved by His work that Jesus completed on Calvary. When Jesus said, "It is finished" this meant that the saving work of redemption was completed by Jesus Christ (John 19:30).  Those were perhaps the greatest words ever uttered.  The greatest words ever spoken by the Greatest ever born of a woman: Jesus Christ.  It was finished!  He finished the work of salvation but we still mightily struggle, day by day, with our sin.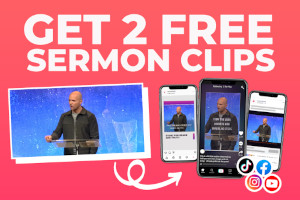 A Christian Hypocrite
I hope believers will take seriously the fact that Jesus Christ's reputation is diminished in the sight of the unbelieving world when we live in disobedience.  We can tarnish the cross of Christ and we can actually do more harm than good.  Jesus detests the lukewarm believers (Rev. 3:14-19).   I have co-workers who profess the name of Christ but do not possess the name in their lifestyle.  They swear, tell dirty jokes, gossip, and put others down.  This is not living Christ-like.  The name Christian means to be Christ-like.  Many speak "christianeese" or play "churchianity" but they may not actually be Christians.  The Apostle John gives an outstanding litmus test to see if a person who claims to be a Christian actually is or is just playing church.
First John 2:3-11 says, "We know that we have come to know him if we keep his commands.  Whoever says, "I know him," but does not do what he commands is a liar, and the truth is not in that person. But if anyone obeys his word, love for God is truly made complete in them. This is how we know we are in him: Whoever claims to live in him must live as Jesus did. Dear friends, I am not writing you a new command but an old one, which you have had since the beginning. This old command is the message you have heard. Yet I am writing you a new command; its truth is seen in him and in you, because the darkness is passing and the true light is already shining. Anyone who claims to be in the light but hates a brother or sister is still in the darkness.  Anyone who loves their brother and sister lives in the light, and there is nothing in them to make them stumble. But anyone who hates a brother or sister is in the darkness and walks around in the darkness. They do not know where they are going, because the darkness has blinded them."
Here is how we know who is a Christian:
If they keep His commandments (v 4).
If they obey His word (v 5).
If they live as Jesus did (v 6).
If they do not hate their brothers or sisters but love them (v 9-10).
Are Churches Full of Hypocrites?
I once heard of a friend who had ordered a hamburger at a restaurant.   When he took a bite of it he was disgusted with it.  It was undercooked and soggy.  Now, since he was dissatisfied with it, did he make a pledge to never have a hamburger again?  No, he never had a hamburger at that restaurant again but he loved hamburgers and so he found another, better restaurant which had better hamburgers.  The same application goes with churches.  A believer that is dissatisfied with the teachings of a particular Bible should not make a pledge to never again attend any church, but he or she should find another church that teaches out of the Bible.  To suggest that one bad experience at a church should make Christians never attend another church again is the same as promising to never have a hamburger again just because they got a bad one.
If a Christian attends a church that does not teach out of the Bible they should find another church that does.  To make a judgment that all churches are not good because of their teachings or because the church membership is cold and unloving or is full of hypocrites, is to make a sweeping judgment that all churches are like this.  This is simply not true.  The church definitely does have hypocrites.  There are many who are not living as they should.  They behave one way at church and then behave differently in public.  This does not mean that all Christians are hypocrites or are living a life of duplicity.  Someone that says they feel that the church is full of hypocrites, I can tell them that there's always room for one more.  And if you find a perfect church, don't join it – you'll ruin it.  So would I.
Separating the Sheep from the Goats
I have had many tell me that they are "carnal Christians" but I have not been able to find carnal Christians in the Bible.  In fact, on the day of Jesus visitation, those who have been playing church and do not have a real relationship with Jesus Christ will be facing the shock of their life – but then it will be too late.  Listen to these fearful words that Jesus spoke in Matthew 7:13-23:
"Enter through the narrow gate. For wide is the gate and broad is the road that leads to destruction, and many enter through it. But small is the gate and narrow the road that leads to life, and only a few find it. "Watch out for false prophets. They come to you in sheep's clothing, but inwardly they are ferocious wolves. By their fruit you will recognize them. Do people pick grapes from thornbushes, or figs from thistles? Likewise every good tree bears good fruit, but a bad tree bears bad fruit. A good tree cannot bear bad fruit, and a bad tree cannot bear good fruit. Every tree that does not bear good fruit is cut down and thrown into the fire. Thus, by their fruit you will recognize them. "Not everyone who says to me, 'Lord, Lord,' will enter the kingdom of heaven, but only he who does the will of my Father who is in heaven. Many will say to me on that day, 'Lord, Lord, did we not prophesy in your name, and in your name drive out demons and perform many miracles?' Then I will tell them plainly, 'I never knew you. Away from me, you evildoers!'"
The point is that a Christian should bear good fruit.  If they do not, they are not attached to the True Vine.  A good tree doesn't produce bad fruit.  Every tree that does produce bad fruit is destined to be "thrown into the fire."  And not "everyone who says to me, 'Lord, Lord', will enter the Kingdom of heaven" but only those who do the will of God, not just talk a good talk but walk the walk.  Even more frightening is the statement that Jesus makes that "many will say to me on that day…" but Jesus tells them "plainly, I never knew you.  Away from me, you evildoers!?"  There are fewer Scriptures that are more sobering than Jesus' words in Matthew 7.  If you are uncertain today about your salvation that is found only in Jesus Christ, read this from Romans 10:9-13, "If you declare with your mouth, "Jesus is Lord," and believe in your heart that God raised him from the dead, you will be saved.  For it is with your heart that you believe and are justified, and it is with your mouth that you profess your faith and are saved."  To believe means you trust in, rely on, lean upon, and obey.  Rather than only professing and confessing Him, Jesus is interested in you possessing Him.  Click on the "Come to Jesus" link at the top of this webpage to be sure of your salvation.  Come to Jesus – while there is still time (2 Cor. 6:2).
Resources:
New International Bible (NIV)
THE HOLY BIBLE, NEW INTERNATIONAL VERSION®, NIV® Copyright © 1973, 1978, 1984, 2011 by Biblica, Inc.™ Used by permission. All rights reserved worldwide.
Image: Sura Nualpradid / FreeDigitalPhotos.net