Being tempted is not sin, but it can lead to sin, so how can we stop temptation in its tracks so we won't sin?
The Hidden Word
Being tempted is not sin in and of itself, but temptation can lead to sin, so how can we stop temptation in its tracks so we will not sin? One thing that is sure to help is to memorize Scripture because that can help us resist temptation. When Jesus was tempted in the Wilderness by Satan, He quoted Scripture each and every time (Matt 4:1-10), and the Devil finally left him (Matt 4:11), so quoting Scripture about something you know is wrong can help you avoid sin, and even resist temptation. The false teachers and pastors will try to use Scripture like Satan did, taking it out of context to make a pretext and a pretext that's false. King David knew a lot about the Word of God, writing much of it down through the Holy Spirit (Psalms), and he knew that hiding, memorizing, or storing up God's Word in his heart would allow him to avoid temptation and keep sin at bay. He wrote, "I have stored up your word in my heart, that I might not sin against you" (Psalm 119:11). Clearly, he says he stored up God's Word by reading and remembering it so he would not sin, or at least sin as often. Recalling Bible verses can greatly assist your resistance to temptation and thus, resist sin.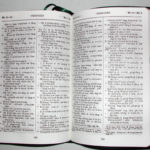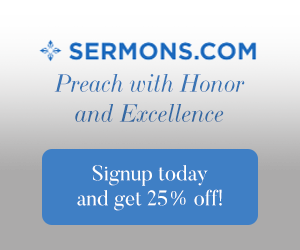 Flee the Devil
James gives us present help in our time of need about how to resist temptation when demonic influences infiltrate our mind. He wrote, "Submit yourselves therefore to God. Resist the devil, and he will flee from you" (James 4:7). How do you submit to God? You submit to God's Word or God's Law. You obey what Jesus taught, showing that we truly love Him. Our Lord said as much, saying, "If you love me, you will keep my commandments" (John 14:15). If we submit to God's Word, we'll avoid running with the world and stay away from places where we might be tempted to sin because we know "Bad company ruins good morals" (1 Cor 15:33). We are not to be part of the world, even though we still have to live in the world. That's why God's Word forbids believers from marrying unbelievers, calling it being unequally yoked together (2 Cor 6:14). We can see the results of such mixed marriages in Genesis 6, explaining the corruption that the whole world fell into (save Noah).
Others are Doing It
Our template for righteous living is Jesus Christ and not any man, although we should look at those who are living godly lives as examples. Many Christians fall into sin simply because they see other Christian's doing something sinful and think it can't be that bad, but the problem is, they may be seeing a new believer who is new to the faith or a Christian who is having a more difficult time overcoming a certain sin. We must allow the Holy Spirit to work in that person's life, but we cannot rationalize our sin just because others who profess Christ are doing the same thing. Our standard is not others; our standard is the Bible. We can so also easily deceive ourselves into thinking, "It's not really that serious," but that's living in sin and being presumptuous about God's mercy and grace. We can take our salvation for granted and think, "This isn't really all that bad at all," but any sin is bad.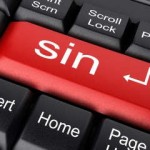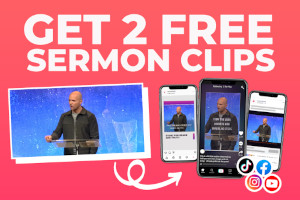 Pray, Pray, Pray
The very first thing you should do in the morning and the very last thing you should do before sleep is to pray. Of course, prayer should be an ongoing thing throughout the day and not just twice daily. When we're tempted to sin, that's the time to pray. Pray immediately when you feel the urge to do something you know is wrong. Recall God's Word and remember, you can do all things through Christ, but it must be in prayer (Phil 4:13). If you fail to pray, you may fail along the way. Prayer is vital to resisting temptation and praying in the Spirit really helps fortify our resistance to temptation.
Walk in the Spirit
The Apostle Paul might advise those who are striving to resist the temptation to sin to "walk by the Spirit, and you will not gratify the desires of the flesh" (Gal 5:16). He reminds all believers that "No temptation has overtaken you that is not common to man. God is faithful, and he will not let you be tempted beyond your ability, but with the temptation he will also provide the way of escape, that you may be able to endure it" (1 Cor 10:13). Did you catch that!? He will provide a way of escape because it's His will we avoid sin, so that promise should help you resist temptation when (not if) it comes. A difference between Christians and non-Christians is that we do fall into sin, but we get b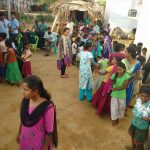 ack up, dust ourselves off, and strive to do better. The unsaved will fall into sin and do that backstroke, enjoying the waters!
Conclusion
What can also lead to temptation and then into sin is our problems. Sometimes when we are burdened with financial distress, worry about a job, have concerns about a prodigal child or grandchild, or an illness or relationship that's in trouble, we can compromise with God's Law. Instead, we ought to run to the Lord and unload it all on Him, because He can handle it and He cares for you. When temptation strikes, you are now ready for it and can resist sin. Of course, we'll never be sinless, but over time, we should sin less, but if you've never trusted in Christ, I hate to tell you this; you have absolutely no access to God nor can you seek help from Jesus Christ. Until God brings you to repentance and you put your trust in Christ, you are all alone in trying to carry every anxiety and every burden, so why not trust in the Savior today and let Him carry what you cannot carry yourself. He is there…waiting.
Here is some related reading for you: How Can Christians Avoid Sin?
Resource – Scripture quotations are from The Holy Bible, English Standard Version® (ESV®), Crossway Bibles. (2007). ESV: Study Bible: English standard version. Wheaton, Ill: Crossway Bibles. Used by permission. All rights reserved.