Text messaging can be used to draw your church closer together, like with text messaging church members for prayer requests.
Technology
Text messaging can be used to draw your church closer together, like with text messaging church members for prayer requests. Technology is not evil in and of itself. It's like money. It can be the root of all kinds of evil, much like technology, but money or technology is not inherently evil. Of course it can be used for good or for evil, and brother has it, but we can also take advantage of technology to help our church in more ways that we can imagine. Anything that unifies and draws the church closer together, the better; one such was is by text messaging prayer requests.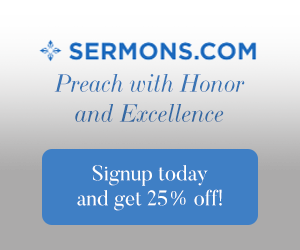 Praying in Agreement
Matthew 18:20 is where Jesus tells us, "truly I tell you that if two of you on earth agree about anything they ask for, it will be done for them by my Father in heaven. For where two or three gather in my name, there am I with them." Certainly you would expect God to be with us all when we messaging each other for prayer requests that are often dire emergencies. And we're all praying for the same thing! Even though Matthew 18:20 relates to church discipline, the principle remains that God hears and answers the prayers of the saints. And He is not impressed by the size of a church or how full the parking lot is. He desires the church be unified in one purpose and for His glory (Psalm 115:1), and he desires that we be praying for one another. It matters not if the church is small (by the world's standard).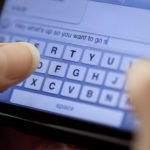 Praying Together
The great thing about using text messaging to send out prayer requests is that it reaches people in real time. There's no way that a calling prayer chain can do that or emailing everyone. Some have no email or Internet (i.e., many elderly). Some may not be home to answer their phone…others may be at work and can't answer their phones, but in texting prayer requests for church members (and others), almost all of us can receive prayer requests; and at the exact same time. That means we can all be unified in praying, all at the same time, and for all the same people who are usually desperately asking for prayer. That's real-time praying like we do in corporate worship in church. This puts us all on the same page and all at the same time. Of course, God cannot be forced or coerced into answering our prayers just because we are many, but we the many can be praying in unison for the same thing. Prayer doesn't change God's mind but rather God can change circumstances, but even that was His will all along (Rom 8), it's just that we don't know it until the prayer requests are answered.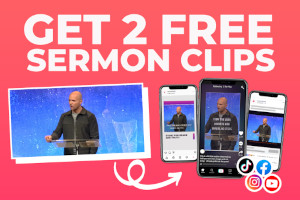 Advantages of Texting Prayer Requests
Here are several distinct advantages that come with texting prayer requests to church members: [1]
Sixty percent of the people responded from between 1-5 minutes.
Two-thirds of the people say they use texting more than any other method (Christians and non-believers).
Text chains can be used when the church closes for inclement weather.
Text chains can be used to notify church members of a church or church member emergency or when a community emergency occurs.
Everyone can simultaneously receive updates of answered prayers to their requests and these quickly become "Praise Reports." This will certainly edify (build up) the church members and strengthen their faith in God.
Most people today prefer texting over phone calls or emails (68%).
Stay in Touch
Of course, texting church members can only do so much. Let us not forget to assemble together as the corporate Body of Christ. The author of Hebrews wants us to "consider how to stir up one another to love and good works" (Heb 10:24), but it's hard to stir one another up to love and good works when we don't ever see each other in person. Friends, in this increasingly evil day we live in, we need one another more than ever before, which is why we're told to be "not neglecting to meet together, as is the habit of some, but encouraging one another, and all the more as you see the Day drawing near" (Heb 10:25). That Day does seem to be getting nearer, doesn't it? And, don't ditch the occasional phone call or email or greeting card in the mail. We need all of these things to help us stay connected. Don't you know that we're really all blood relatives…blood bought by the precious blood of the Lamb of God; the children of God. In that, we are called the Body of Christ because we are to be connected and working together in a common purpose (i.e., Matt 25:25-36; 28:18-20) like your natural body does.
Praying for One Another
How much easier it will be for some to be "Praying at all times in the Spirit, with all prayer and supplication. To that end keep alert with all perseverance, making supplication for all the saints" (Eph 6:18), when you receive text messages asking for prayer!? This is particularly true when you get instant notification of a prayer request. Furthermore, we are all told, "confess your sins to one another and pray for one another, that you may be healed. The prayer of a righteous person has great power as it is working" (James 5:16). The Apostle Paul made it sound urgent (and it is!) when telling Timothy, before you do anything at all Timothy, I say, "First of all, then, I urge that supplications, prayers, intercessions, and thanksgivings be made for all people" (1 Tim 2:1). There are over one hundred "one another's" or similar phrases in the New Testament, showing the supreme importance God puts on unity and on loving one another. Part of loving one another is praying for one another. It's not an option, but a command!
Conclusion
The church (Heritage Church) I pastor at texts their prayer requests for and to church members, and they do this with regularity, sending out immediate prayer requests in real time.  My wife and I have grown to love this church so much, in part because they do pray for one another and that shows that they do love one another, as Christ commanded us to do (John 13:34-35).  I sure didn't think of it.  In fact, our church members came up with the idea on their own…and wow, the church has responded in amazing fashion.  These texts have certainly drawn us closer to one another.  And this church is full of prayer warriors, just as my beloved wife is.
In the world, the more people there are in an organization, the more likely there'll be disagreement, but not so much in the Body of Christ. Of course, Christians do divide over certain things, but in praying for the brothers and sisters in need, they are all united in prayer and in praying in the Holy Spirit Who helps them when they can't find the right words.  Sometimes we're hurting so much we can't even put our prayers into words; only groanings from deep within.  The Apostle Paul writes, "Likewise the Spirit helps us in our weakness. For we do not know what to pray for as we ought, but the Spirit himself intercedes for us with groanings too deep for words" (Rom 8:26), so we should thank God that "[H]e who searches hearts knows what is the mind of the Spirit, because the Spirit intercedes for the saints according to the will of God" (Rom 8:27).  And the will of God is that you and I must be "Praying at all times in the Spirit, with all prayer and supplication. To that end keep alert with all perseverance, making supplication for all the saints" (Eph 6:18).
1.  2020 SMS Marketing Report https://simpletexting.com/text-message-marketing-report/ (Accessed, Dec 1, 2021).
Here is some related reading for you: What is a Prayer of Supplication? A Christian Study
Resource – Scripture quotations are from The Holy Bible, English Standard Version® (ESV®), Crossway Bibles. (2007). ESV: Study Bible: English standard version. Wheaton, Ill: Crossway Bibles. Used by permission. All rights reserved.