It's hard to have hope when things look hopeless, so what do you do when all your hope runs out?
Placing Hope
It's hard to have hope when things look hopeless, so what do you do when all your hope runs out? Everyone has faith, in one way or another. People drive across bridges, having faith the bridge will hold them up. Even the atheist has faith…a faith that there is no God, and personally, I don't have enough faith to believe God doesn't exist, but my hope is not in science. My hope is in God alone. Does this hope in God and hope in the appearance of Jesus Christ drive your life? It should, but I confess, I sometimes place my hope in the wrong places, like my job (pastor), my salary, my health, my relationships, and so on, but I have my hope in the wrong places…or more specifically, not on a Person…the Person of Christ. What or Who is the object of your hope placed in? Is in it Christ alone? If so, your hope is not misplaced.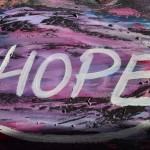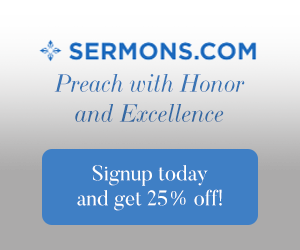 Hoping in Humans
I have been disappointed so many times by placing my hope in someone or something, I am sure I've disappointed other people who had hope in me, but the point is, placing our hope in human beings is shaky ground. That's like placing your hope on sand and not on the Rock. I know people who are not saved and place their hopes in work, their family, their relationships, and other human things, but these things are uncertain. One example is placing our hopes of overcoming sin in our own strength. That's just not possible. The Apostle Paul placed no hope in himself to save himself or overcome sin by himself. He wrote, "For I do not do the good I want, but the evil I do not want is what I keep on doing" (Rom 7:19). We are a lot like Paul who wrote, "For I do not do what I want, but I do the very thing I hate" (Rom 7:15b). That's me, and I bet, you've joined the club! Paul is trying to tell us to "Put not your trust in princes, in a son of man, in whom there is no salvation" (Psalm 146:3), but rather it is far "better to take refuge in the LORD than to trust in princes" (Psalm 118:9). Jeremiah puts it even more bluntly as he wrote, "Cursed is the man who trusts in man and makes flesh his strength, whose heart turns away from the LORD" (Jer 17:5). That's why we can never "put no confidence in the flesh" (Phil 3:3b).
Hope in God
The Apostle Paul's letter to the severely persecuted church at Rome was his attempt to hold onto their hope in Christ, writing, "May the God of hope fill you with all joy and peace in believing, so that by the power of the Holy Spirit you may abound in hope" (Rom 15:13). Having hope in God and receiving hope from God, can fill us "with all joy and peace," however, it takes "the power of the Holy Spirit" for us to be able to "abound in hope." Let me tell you that there is real hope for those who have repented and trusted in Christ (Mark 1:15; John 3:16-17), including "this hope we were saved" (Rom 8:24a), but "hope that is seen is not hope. For who hopes for what he sees? But if we hope f1or what we do not see, we wait for it with patience" (Rom 8:24b-25).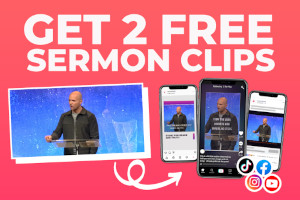 Hope His Word
There is so much power in the Word of God that it's even hard to describe (Isaiah 55:11; Rom 1:16; 1 Cor 1:18), so why take advantage of that life-giving power and read the Word of God every day. It's your greatest source of hope, so if you're feeling hopeless right now, remember what God told Israel to "Fear not, for I am with you; be not dismayed, for I am your God; I will strengthen you, I will help you, I will uphold you with my righteous right hand" (Isaiah 41:10). God tells us as God told Joshua that "The Lord your God himself will go over before you. He will destroy these nations before you, so that you shall dispossess them, and Joshua will go over at your head, as the Lord has spoken" (Duet 31:3). It's much easier to have hope, knowing that "it is the Lord your God who goes with you. He will not leave you or forsake you" (Duet 31:6), and if God went with Joshua, He will also go with you, wherever that is.
Hope in His Righteousness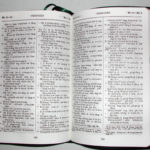 Putting your trust in Jesus Christ (Acts 4:12) is the beginning of hope, for without Christ, there is no hope at all (Rev 20:12-15), but thanks be to God that it was "For our sake he made him to be sin who knew no sin, so that in him we might become the righteousness of God" (2nd Cor 5:21). I hope you realize, as I did, that we all fall short of God's glory (Rom 3:23) and at one point, "you (and I) were at that time separated from Christ, alienated from the commonwealth of Israel and strangers to the covenants of promise, having no hope and without God in the world" (Eph 2:12), however we can thank God that "in Christ Jesus you (and I) who once were far off have been brought near by the blood of Christ" (Eph 2:13).
Conclusion
God did not bring you, your children, and grandchildren in this world by mistake.  Some say, "Its a terrible time to bring children into the world," but just as God placed Esther in a pagan nation, and at a time and place that she was able save the Jews from annihilation, so God has placed us, our children, and grandchildren for such a time and place as this.  God has plans and a purpose for our children, regardless of what the world looks like.  The world and its evil cannot thwart God's purpose for His children, no matter how bad it gets.  Trust Him. He knows what He's doing. God has made peace with us through Jesus Christ Who "himself is our peace, who has made us both one and has broken down in his flesh the dividing wall of hostility" (Eph 2:14). My only source of hope is in Jesus Christ…not in any other person or thing. Jesus Christ leaves everyone with only two choices: "Whoever believes in the Son has eternal life; whoever does not obey the Son shall not see life, but the wrath of God remains on him" (John 3:36). Friend, I pray you are in the former category (John 3:16).
Here is some related reading for you: Bible Verses About Hope: 20 Uplifting Scripture Quotes
Resource – Scripture quotations are from The Holy Bible, English Standard Version® (ESV®), Crossway Bibles. (2007). ESV: Study Bible: English standard version. Wheaton, Ill: Crossway Bibles. Used by permission. All rights reserved.