Rejection is tough at any age…even babies cry when rejected. God made each of us with the innate desire to be loved and accepted just as we are. Yet we live in a fallen world where sin is rampant. People hurl flaming arrows of rejection at their family members, co-workers, and peers without realizing the depths of their damage that reaches throughout generations.
How can we overcome rejection that simmers at the core of our being? Our first step towards healing will begin when we reject any thoughts, words, or actions that run contrary to the Bible.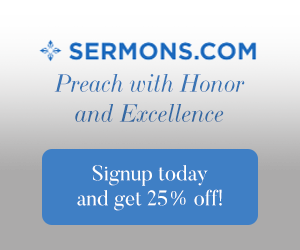 By faith we accept that God's word is true and everything must be held to the fire of truth.
Accept the truth that God made you beautiful
"I praise you because I am fearfully and wonderfully made" (Psalms 139:4).
Every human being was formed by the finger of God regardless of their race, color, creed, or culture. Many people are born into a world where they are immediately rejected based on their appearance, intelligence, or family genetics.
However, in the eyes of God, we are all beautiful. The Lord knew each of us while we were still in the womb. Rejection has no root in our hearts if we accept the truth that God calls us "wonderfully made". There is a beauty that confidently radiates from the child of God who is completely convinced through the Holy Spirit of their beauty through Christ.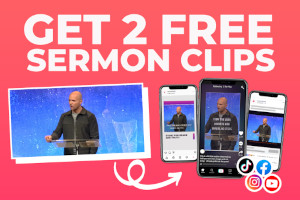 Related reading: Fearfully and Wonderfully Made: Meaning and Commentary
Accept the truth that God created you for a special purpose
"'For I know the plans I have for you,' declares the Lord, 'plans to prosper you and not to harm you, plans to give you hope and a future'" (Jeremiah 29:11).
The culture is pushing every generation towards a feeling or belief of "nothingness". It's easy to fall prey to the world of randomness without a God connection through Jesus Christ.
God has a plan for each person in the kingdom of Christ. Through the presence and filling of the Holy Spirit, we can trust in His leading us towards the right plan for our lives. It takes effort on our part to diligently search the scriptures and pray for God's guidance. There's no task to difficult nor mountain too high for those who are compelled to live their lives in the purpose and plan of God.
Accept the truth that God doesn't have favorites
"For God does not show favoritism" (Romans 2:11).
As a loving and perfect Heavenly Father, He knows how to love each of us as if there were only one of us. His love is complete even when we fail Him. Unlike the parent, coach, or teacher—He doesn't keep choose the best of the bunch based on physical appearances, athletic abilities, or intellectual greatness.
Rather God looks at the heart of every man, woman, and child. He knows the thoughts and intents of our hearts even if we don't. Every person who comes to Him won't be rejected, but embraced into His arms of safety and acceptance.
Accept the truth that God can heal your past hurts
"He heals the brokenhearted and binds up their wounds" (Psalm 147:3).
How many adults walk around every day carrying the physical, emotional, and spiritual wounds of their childhood? It's not God's will for us to hold the burdens of the past while attempting to walk in the light.
Through spiritual surgery, the Holy Spirit moves into the cracks and crevices of our hearts to remove any lingering or useless words and/or acts of rejection. His love is enduring and powerful enough to bring complete healing for a renewed, vibrant life in Christ. The scars and memories may remain; however, their potency for pain is significantly reduced to ashes when God heals and we forgive those who've hurt us.
Accept the truth that God can use your hurts to help others.
"Therefore encourage one another and build each other up" (1 Thessalonians 5:11).
The Lord never heals us of rejection just for ourselves. It's our duty to reach out to the hurting people around us and share how we've been healed.
One of the greatest tragedies of our generation isn't that a great many people feel rejected and left out—but rather that so few of us share how we were once rejected. Our faith becomes alive and active when our gifts of the Spirit are used to build up the body of Christ. Those in the kingdom of Christ aren't locked down by people's perceptions, but rather they are free to reach out without fear and help someone else out of the pit of rejection.
Accepted, not Rejected!
Whatever falls short of the truth of Scripture must be forsaken and no longer carried in our hearts. The very words and acts of rejection used against you is exactly what God uses for His glory to reveal the finished work at the cross. You shine the light of Christ in freedom despite the ugliness in attitude from those who reject you. The beauty, peace, and love of God has no limits in the lives of courageous believers who reject the lies of this world and embrace the truth of acceptance in Jesus Christ.
Resources – New International Version Bible, The Holy Bible, New International Version®, NIV® Copyright© 1973, 1978, 1984, 2011 by Biblca, Inc.™ Used by permission. All rights reserved worldwide.