The Bible is just full of the historical accounts of people and events. It begins in Genesis with the creation account and goes all the way through Revelation, which foretells the destruction, demise and redemption of mankind.
There are many couples mentioned and re-mentioned throughout the Bible but for the purpose of this article I will share only 5 famous Bible couples. See if I mention your favorite.
Abraham & Sarah — Genesis 12, 14, 16, 17, 18
A large portion of the Book of Genesis is devoted to telling the history of Abraham and his wife Sarah. Here are some things that I think are noteworthy as you read about this famous couple: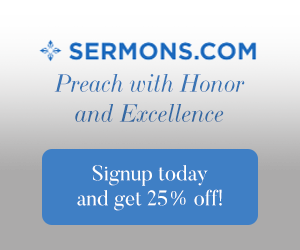 • Abraham's original name was Abram and his wife Sarah's name was originally Sarai (chapter 16 talks more about that name change)
• God told Abraham to leave the country of his birth. He was seventy-five years old when he left that land of Haran to enter the land of Canaan
• God made a promise to Abraham to make him a great nation
• Abraham did not question God – he just went along with his wife and his nephew Lot
• When Abraham and his people arrived into the new land the Lord appeared to Abraham and Abraham made an altar and gave thanks to the Lord for the blessings of this new land
• There was a great famine and Abraham took his wife to Egypt to get food. When they were there Abraham was afraid that the men would think his wife too beautiful and so he convinced Sarah to lie and tell them that she was Abraham's sister. When the Pharaoh found out about his lie he sent Abraham and Sarah on their way, unharmed
• Abraham doubted that the Lord would keep his promise to give Abraham an heir
• The Lord made a covenant with Abraham that much land would be given to his seed
• Sarai did not trust the Lord to give her children so she told her servant Hagar to lay with Abraham.
• Hagar conceived a child with Abraham and it caused strife between Sarai and Hagar
• When Abraham was 86 years old Hagar delivered his son, Ishmael
• When Abraham was 99 years old the Lord told him that Sarah would conceive a son – the promised heir
• Abram's name is changed to Abraham as a sign that God had made him a father of many nations
• Another sign of the covenant was the implementation of circumcision. Abraham was circumcised as were all male children after him.
• Neither Abraham nor Sarah believed she could conceive a child in her old age, yet God promised a child that would live out the covenant that God made to Abraham
• Isaac was born to Abraham and Sarah
• Sarah lived to be 127 years old
• Abraham had many other wives (concubines) but he gave all that he had to Isaac. Abraham died when he was 175 years old
Isaac & Rebekah — Genesis 24, 25, 26, 27, 35
Isaac carried on the lineage of Abraham when he married Rebekah. Genesis continues to tells their story. Here are some of the points that I find of interest: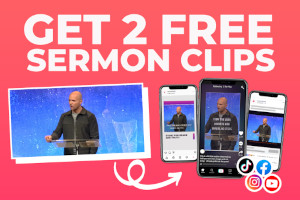 • Abraham's servant traveled to the city of Nahor to find a wife for Isaac because Abraham did not want Isaac to marry a Canaanite woman. Abraham's servant trusted the Lord to provide the perfect wife.
• The servant found Rebekah at the watering well. Rebekah was a relative of Abraham's and so the servant was happy to know that this would be Isaac's wife
• Abraham's relatives agree to let Rebekah become Isaac's wife and so Rebekah went with Abraham's servant to return to Abraham's house.
• Isaac married Rebekah and was comforted from the death of his mother Sarah.
• Isaac and Rebekah had twin sons Jacob and Esau. They showed favoritism as Isaac loved Esau and Rebekah loved Jacob.
• Isaac and Rebekah repeated the lie of Abraham when they pretend that Rebekah was Isaac's sister rather than his wife. They too were sent on their way unharmed.
• Rebekah conspired with Jacob to deceive Isaac in his old age and Jacob receives the blessing that was meant for Esau
• Rebekah sent Jacob away so his brother would not kill him. This was the last that she had ever seen Jacob because she died before he returned.
• Isaac died at age 180
Jacob & Rachel — Genesis 29, 30, 32, 35, 50
Jacob journeyed long before he finally came to the same place where his mother Rebekah was raised. In the field by the well he met Rachel and immediately kissed her because he was so excited to find his kinsmen. Here are some summary point to the story of this famous couple.
• Jacob and Rachel were cousins (Jacob's mother and Rachel's father were siblings)
• Laban threw a big party for Jacob and Rachel as they celebrated the wedding
• On the wedding night Laban sent the older daughter Leah into the tent with Jacob and so when Jacob awoke in the morning he learned that he had been tricked and was really married to Leah and not Rachel
• Jacob had to work another seven years for Laban after he was also given Rachel to marry
• Jacob had more than one wife, including Leah and Rachel but he loved Rachel
• The Lord made Rachel barren because Leah was hated and gave Leah many children
• Jacob's name was changed to Israel after he literally wrestled with God
• Rachel repeated the sin of her Grandmother Sarah when she told Jacob to lay with her had maiden to have children. They had several children together and Leah's handmaid also conceived children with Jacob.
• Rachel died in childbirth after the birth of Benjamin
• Jacob had 12 sons with 4 different women
• When Jacob died he was taken to the place where Abraham was buried fulfilling a promise that he had made to his father. His family mourned him for seventy days
Related reading: Jacob and Rachel: A Bible Love Story
Ruth & Naomi — Ruth 1-4
A lesser known, but still famous Bible couple is Ruth and Naomi. Ruth was a young widow when she vowed to stay with her mother-in-law Naomi after the death of their husbands. Naomi wanted to return to her homeland of Bethlehem so they could leave the land of Moab where there was a famine. My favorite verse for this couple is:
"And Ruth said, Intreat me not to leave thee, or to return from following after thee: for whither thou goest, I will go; and where thou lodgest, I will lodge: thy people shall be my people, and thy God my God: Where thou diest, will I die, and there will I be buried: the LORD do so to me, and more also, if ought but death part thee and me." (Ruth 1:16-17)
Some encouraging points to this love story include:
• Naomi was in a strange land when her husband died
• Ruth was in her homeland when her husband died
• There was a famine in the land and so Naomi chose to return to her homeland of Bethlehem where the news was that there was food there
• Ruth loved her mother-in-law and took good care of her and she even went into the field of Naomi's relative to glean barley so the women could eat. The relative (Boaz) saw Ruth and enquired as to her identity.
• Ruth's love and compassion was noticed by the land owner and he eventually took her to be his wife. They had a son whose name was Obed who was the father of Jesse and the grandfather of David.
Esther & the King — Esther 5
My most favorite Bible couple and favorite book of the Bible remains as the Book of Esther. It is a love story of not only a King and Queen, but a Queen and her people which were not of the kingdom in which she reigned. We have written a couple articles about the characters in the Book of Esther, be sure to read them by following the links at the bottom of this article. For now, here are some points I want you to think about regarding Esther and the King.
• Esther was a young Jewish girl who's birth name was Hadassah
• Esther participated in a contest to become the new Queen of Pursia when the King became unhappy with his wife and divorced her
• The King did not know Esther's heritage
• Esther was obedient and submissive to all of the desires of the King
• Esther unselfishly put her own life in danger when she learned of a plot to kill her people, the Jews
• The King granted the wishes of Esther because she was not only beautiful on the outside, but her inner beauty shined through when she revealed the evil that was being done in his name.
Read more about Esther and the Kin in these articles:
Esther in the Bible
Esther Bible Story Summary
There are many, many other famous couples in the Bible, why not share your favorite in the comments below.
Resource – The Holy Bible, King James Version