How should we deal with conflict within the church?  Is it up to the believer, the pastor, or is it up to all of us?
Is Conflict is Unavoidable?
I remember hearing about a huge church in Dallas, Texas some years ago dividing over what the color of the carpet should be.  Imagine how this must have grieved Christ Who is the Head of the Church.  Was it really necessary for this large church to wrangle over and eventually split over a simple thing like the color of the carpet?  Were there underlying problems that had already been at work before this division and then split?  Were there other issues that caused this division?  Is Christ glorified by such infighting?  We already know the answer to the last question.  God is never glorified by division.  That is the carnal side of human nature and sometimes rears its ugly head even in churches.  How can we avoid such conflict?  How can we aspire to resolve such division?  What can be done to prevent this?  What might be done differently to minimize the risk of this happening in your church?  Had this been an issue even before the color of the carpet was brought up before the church's board?  I believe it was.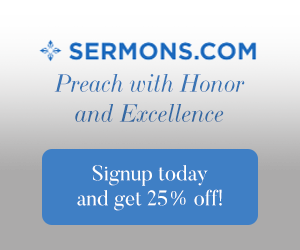 Paul's Lost Strong Letter (or Epistle)
To say that Paul was angry with the church at Corinth would be a great understatement.  Some of his strongest letters (epistles) were directed to the Corinthian church and even one so-called "strong letter" was either lost or maybe even destroyed by the recipients of the church.  First Corinthians 5:9 appears to be a reference to this as he writes "I wrote to you in my letter not to associate with sexually immoral people."  Since this is in 1st Corinthians, we can presume that there was a letter (sometimes called an epistle) that was sent before this one.  This might have been the one that was lost.  In God's sovereignty, perhaps God thought it too strong and not fully inspired by the Spirit, therefore it was lost and not included along with the other letters of Paul in the New Testament.
Divisions within the Church
Apparently there had been some division within the Corinthian church about who they were to follow.  In 1 Corinthians 1:10b-11 he writes "that there be no divisions among you, but that you be united in the same mind and the same judgment.  For it has been reported to me by Chloe's people that there is quarreling among you, my brothers."  Paul had obviously heard them quarreling over who they would be following saying "I follow Paul," or "I follow Apollos," or "I follow Cephas," or "I follow Christ." Is Christ divided? Was Paul crucified for you" (1 Cor 1:12-13)?  Paul was frequently not pleased with this church because they were jealous over one another's gifts so Paul wrote "Just as a body, though one, has many parts, but all its many parts form one body, so it is with Christ. For we were all baptized by one Spirit so as to form one body—whether Jews or Gentiles, slave or free—and we were all given the one Spirit to drink. Even so the body is not made up of one part but of many" (1 Cor 12:12-14). This is at least part of the reason that Paul wrote the letter of 1st Corinthians and why Paul writes "that there should be no division in the body, but that its parts should have equal concern for each other" (1 Cor 12:26).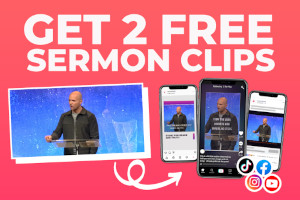 Not the Author of Confusion
God's creation is organized and systematic.  It has no chaos and as the great Bible teacher and theologian R.C. Sproul once said "There in not even one rebel molecule in the entire universe" (paraphrased) and so we know that God does not like chaos and disorganization in His church.  The church must be run efficiently and in order.  Paul, again in writing to the church at Corinth, wrote that "God is not a God of disorder but of peace—as in all the congregations of the Lord's people" (1 Cor 14:33) and so "Everything must be done so that the church may be built up" (1 Cor 14:26).  Sadly, we had to deal with a church discipline issue recently and it had to lead to a member being disfellowshiped.  We used the Matthew 18 model of church discipline and gave the person every chance to repent and confess their ongoing sinful pattern. This was made worse when the member continually interrupted church services, board meetings, and even Sunday school, one time making an obscene comment in the class.  God holds me responsible and He also holds the church responsible for having the church to be run reverently, respectfully, without chaos or disorganization and this includes dealing with conflict, but how do you deal with conflict?
Biblically Dealing with Conflict
As I touched on briefly in the previous paragraph, we had to deal with a church discipline issue and the very last thing we wanted to do we had to end up doing and that was disciplining a church member and eventually having to disfellowship them.  It was so heartbreaking but we know that this is the pattern that Christ gave the church (Matt 18:15-20) and one that Paul endorsed in 1st Corinthians 5.  In verse 5 he wrote "you are to deliver this man to Satan for the destruction of the flesh, so that his spirit may be saved in the day of the Lord." Paul says the correlation of leavening as representative of sin and a bit of leaven left in the church can hurt the Body of Christ.  He wrote that "a little leaven leavens the whole lump? Cleanse out the old leaven that you may be a new lump" (1 Cor 5:6b-7a). He continued by asking them "Is it not those inside the church whom you are to judge? God judges those outside. Purge the evil person from among you" (1 Cor 5:12).  There is something important that is missing in these verses that has been left out in what is in the original Greek and so I now add them to 1 Corinthians 5:12 to see how important this missing Greek word is and how it stresses the importance of church discipline or conflict within the church and how it doesn't apply to judging those outside of the church; "Is it not those inside the church whom you are to judge? God "will judge" those outside. "Purge the evil person from among you."
If there is conflict, division or infighting within the church, church leaders must take up the issue with that member or members. At first take it up with them on a personal, one on one basis and do so privately. If that doesn't work, take at least one or two other church members with you and discuss this with them in private.  If this still doesn't solve the conflict, then the matter should be brought before the church and the church then must decide whether they should be disfellowshiped for the best interests of the church.  If this solves the problem, then no disfellowshiping is necessary but if it doesn't, the hard and unpleasant task of disfellowshiping the member must be done.  The matter cannot be left at it is.
Esteeming others Better than Yourselves
Part of the way that churches can deal with conflict is to stress that we are, as the Body of Christ the church, to esteem others better than ourselves.  This means that we shouldn't be interrupting others while they are speaking. We shouldn't be placing our opinion as superior to those of others. We should, in love, have a deep and abiding respect for each member of the church as we would want others to do for us.  Paul writes "Let love be genuine. Abhor what is evil; hold fast to what is good.  Love one another with brotherly affection. Outdo one another in showing honor" (Rom 12:9-10). We are to "Do nothing from selfish ambition or conceit, but in humility count others more significant than yourselves" (Phil 2:3) and "if you have any encouragement from being united with Christ, if any comfort from his love, if any common sharing in the Spirit, if any tenderness and compassion, then make my joy complete by being like-minded, having the same love, being one in spirit and of one mind" (Phil 2:1-2) while "not looking to your own interests but each of you to the interests of the others" (Phil 2:4). Even Jesus Christ "being in very nature God, did not consider equality with God something to be used to his own advantage; rather, he made himself nothing by taking the very nature of a servant" (Phil 2:6-7a) and even "humbled himself by becoming obedient to death – even death on a cross" (Phil 2:8).  If Christ humbled Himself, how can we not do the same?  So the goal for all of the church membership should be to "do everything without grumbling or arguing" (Phil 2:14).
Love is…
Paul shows us what the pattern of our lives is to be and our goal in 1st Corinthians 13:1-3 "If I speak in the tongues of men and of angels, but have not love, I am a noisy gong or a clanging cymbal. And if I have prophetic powers, and understand all mysteries and all knowledge, and if I have all faith, so as to remove mountains, but have not love, I am nothing. If I give away all I have, and if I deliver up my body to be burned, but have not love, I gain nothing." He continues by writing that "Love is patient and kind; love does not envy or boast; it is not arrogant or rude. It does not insist on its own way; it is not irritable or resentful; it does not rejoice at wrongdoing, but rejoices with the truth. Love bears all things, believes all things, hopes all things, endures all things" (1 Cor 13:4-7). Did you catch that? Love believes all things which I think means that we ought to give people the benefit of the doubt and not assume they meant something we think they did when in fact they didn't. We shouldn't jump to conclusions.  Dr. J. Vernon McGee once said that the only exercise many Christians get is running people down and jumping to conclusions.  Love doesn't insist on having its own way. How can a church member who proclaims to be saved and thus having the very Spirit of God abiding in them argue over things in the church that are as non-essential as the color of a carpet?
Conclusion
We must resolve conflict at every level in the church.  Try to prevent it before it begins. The seeds of conflict often begin in small, invisible ways.  It is the duty of the church to prevent and resolve conflict because as we have read, God is not the author of confusion and Christ's Body should not be divided.  Let us pray that we have the mind of Christ and not even get to the point of having to resolve conflict in the first place.
Related reading: How the Church Should Discipline Members
Resource – Scripture quotations are from The Holy Bible, English Standard Version® (ESV®), copyright © 2001 by Crossway, a publishing ministry of Good News Publishers. Used by permission. All rights reserved.