How is the church supposed to discipline church members? What is the biblical way to discipline blatantly sinning church members? Is it biblical to disfellowship church members?
God's Fatherly Discipline
How can disfellowshipping a church member actually be a sign of love? First consider that God disciplines His own children because He loves them. Here are biblical examples: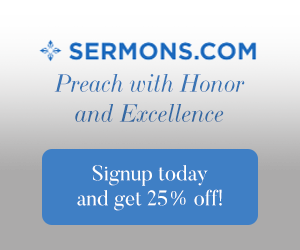 Deuteronomy 8:5 "Know then in your heart that as a man disciplines his son, so the LORD your God disciplines you."

I Corinthians 11:32 "Nevertheless, when we are judged in this way by the Lord, we are being disciplined so that we will not be finally condemned with the world."

Hebrews 12:7 "It is for discipline that you have to endure. God is treating you as sons. For what son is there whom his father does not discipline?"
The Leaven of Unrepentant Sin
To the world, discipline seems wrong but the opposite of love is not hatred but indifference and so if God did not care about us, He would never discipline us. This same principle applies to members of the church, the Body of Christ. Paul said a little leaven leavens the whole lump (Galatians 5:9) which means that sin that is unrepented of, becomes systemic and spreads and affects the whole body (1 Corinthians 5:6). Jesus warned the disciples about the legalistic, pharisaic leaven that can easily spread (Mark 8:15). Having seen that discipline is done by God in love and for the best interests of the believer, the same principle applies to church members who refuse to repent.
R.C. Sproul of Ligonier Ministries (Renewing Your Mind) says that there are three "marks" that distinguish between true, biblical churches and those that are mere social clubs. [1] One thing is that a systematic theology of Bible teaching takes place behind the pulpit. [1] As Charles Swindoll once said, "If there's a mist behind the pulpit, there's a fog in the pew." The second mark of a sound church is if the church regularly administers the sacraments (the Lord's Supper or Communion). Perhaps the most overlooked of the three "marks" of a sound church is that of church discipline. This mark is the one that is missing in many churches today and it is to their own hurt.
Discipline is Love
When a church institutes and enforces church discipline when necessary, they are accepting the great privilege of being instructed by God's Word, for the Bible teaches this. Just as a parent disciplines a child to keep them from running out into the street to keep them from harm, so also a church exercises love when they discipline a church member when it is deemed necessary. To not do so is an act of indifference. The church culture is one of accountability and so leaders and the membership have the responsibility to not only discipline themselves but also those in the flock that they are responsible for. I am a pastor but really I am only an under-shepherd to the Great Shepherd who is the true Head of His Church (Ephesians 1:22-23, Colossians 1:18). God will hold me responsible for my own lack of discipline but He will also hold me accountable if I do not ensure biblical church discipline when it is needed.
Jesus' Admonition for Church Discipline
If sin is allowed into the Body of Christ, the purity of the Church is seriously impacted. Since God's Word is the standard of church government, church leadership will be held responsible and be held accountable on the day of Jesus' visitation. All discipline is ultimately done for God's glory just as believers are to glorify God in their body. I have created a letter template that I have actually had to use in our church to discipline a church member who has been disrupting church services and Sunday school classes. We used Jesus model in Matthew 18:15-19:
"If your brother sins against you, go and tell him his fault, between you and him alone. If he listens to you, you have gained your brother. But if he does not listen, take one or two others along with you, that every charge may be established by the evidence of two or three witnesses. If he refuses to listen to them, tell it to the church. And if he refuses to listen even to the church, let him be to you as a Gentile and a tax collector. Truly, I say to you, whatever you bind on earth shall be bound in heaven, and whatever you loose on earth shall be loosed in heaven. Again I say to you, if two of you agree on earth about anything they ask, it will be done for them by my Father in heaven. For where two or three are gathered in my name, there am I among them."
Many wrongly take the last verse out of context and make it a justification for not having to go to church where Jesus said, "if two of you agree on earth about anything they ask, it will be done for them by my Father in heaven." This is obviously talking about church discipline. It does not mean that it takes only two or more to have a home-church. It is also not about Jesus being present if there are more than one being present because every believer has Christ within them at all times (Colossians 1:27, John 7:38).
The Three Steps of Church Discipline
Step 1: Privately (One-on-one)
Jesus commands a church leader or a church member that they must first go to the person who is openly sinning but they are to do so privately (Matthew 18:15). This does not mean you tell someone else first or afterwards. That is called gossip. Jesus commands us to do this first step privately. If they admit the sin and repent of it, then that's the end of the process. There is no need to ever bring it up again with that person or most importantly, with anyone else.
Step 2: Privately (Take One or Two with you)
Step two is initiated when the person refuses to repent or admit their sin and confess it. If their sin continues, you are commanded to take someone else with you (Matthew 18:16). Jesus says take one or two with you…no more than that. Even when you take one or two witnesses with you, the matter should still remain private and should not be shared with anyone else because they might repent and confess their sin at this point.
Step 3: Publicly (Third Warning of Disfellowship)
If this still doesn't work, this is when it gets hard. They have obviously refused to listen and then this matter must be taken before the entire church. If they refuse at this point to repent and confess, they must be disfellowshipped (Matthew 18:17). There is no exception. God will hold you, the church, and the church leaders responsible if they do not follow up on this. Paul says that they are then to be treated as an unbeliever and not even be associated with (Titus 3:10, 1 Corinthians 5:11), otherwise the unrepentant sinner sees it as you or the church condoning (or accepting) this sin. We "are to deliver this man to Satan for the destruction of the flesh, so that his spirit may be saved in the day of the Lord" (1 Corinthians 5:5) as part of purging out the sin from the church (1 Corinthians 5:7, 13). We must trust in God Who is fully capable of dealing with them. When Paul said that the church is to deliver them to Satan, he is saying that God is going to remove His hedge over them, like He did Job, but for the express purpose of bringing them to repentance.
I have had the difficult task of taking step three before and having them put out of the church but after the second warning here is what I recommend with the intent of not having to disfellowship them. I sent a registered letter to them with the express purpose of having them repent before they were disfellowshipped. This letter was a way of covering the church's liability in case a lawsuit was brought against the church for not having warning the person about a possible disfellowship. I wrote a letter (below) and sent it by registered mail, so that I could verify that the person being disciplined had read the letter and had received legal notice and official church notification that if they did not repent, the church could vote to disfellowship them. My copy of the return receipt is proof that they received the letter. Here is my copy of the letter with the name and address of the party and church name changed to protect their privacy:
Date
Mr. John Doe
333 Street Name
Somewhere, KS Zip Code
Dear Mr. Doe,
In accordance with Biblical commands and the doctrine and longstanding practices of the church, including Church policy, it is my unpleasant duty as a pastor to announce this last warning prior to your being disfellowshipped from the (local) Church in (local city). Since I have warned you once privately and then twice, bringing a witness with me, about interrupting, interfering, and obstructing Bible study, business meetings, and talking during church services, this serves as your final notice in the event that it happens a third time. If it happens once more, the third time, then the local church membership has the legal right and church board approval to vote to have you disfellowshipped. This vote takes a simple majority vote. If the church votes for disfellowshipping, you will receive verbal and official notification by registered mail which is in accordance with policies and procedures of the local Church and in accordance with what the local church membership has voted on to establish as part of this procedure. Both of these procedures are based upon biblical models taught by Jesus Christ and by the Apostle Paul.
We have followed the biblical model of Matthew 18:15-20 and going to a brother or sister privately by which you were informed of the offense for the first time. Since this was not effective in bringing about your repentance and confession, two other witnesses came to speak with you which were also done privately. We are praying that you would admit your offense, confess it, and repent of this. If this second attempt proves fruitless, then a third such time will result in disfellowshipping you, Mr. Doe, from the local church.
The Bible commands the church leadership and membership to judge those who are inside of the church (I Corinthians 5:1-2) and to enforce the divisive person clause in striving for quality relationships in the church (Titus 3:1-10). The Church does not bear any ill will toward you nor your family but wishes repentance and reconciliation to the church and to this fold if indeed you are disfellowshipped. Even so, the members will be asked not to fellowship or associate with you, Mr. Doe, following biblical principles and guidelines.
If the registered letter does not cause this offense from happening again, the church will be informed as a whole and the church will be made aware of this offense and the letter sent to the person causing the offense will be read aloud to the church. This serves to warn others in the church that they too are accountable to Christ Who is Head of the church as well as the church membership. If there is no repentance after this third attempt the church membership will cast a secret ballot to either accept the member as they are or to disfellowship them. If the member is disfellowshipped, they would have to reapply for church membership after a set amount of time, and the church would have to vote again by secret ballot to have them accepted back into the flock. The vote either way takes a majority vote, even if it is by only one vote.
Restoration
The church will be asked to pray for the unrepentant person while still not associating with them but pray that they repent. If they do repent after a set amount of time (determined by the church leadership and/or the church membership) they should be restored in a spirit of gentleness and humility and are not to bring up this offense again. The church must receive them back after their repentance because Paul warns that believers too might be tempted in a similar fashion and stumble in the same offense that caused the person to be disfellowshipped in the first place (Galatians 6:1).
Conclusion
Church discipline is one the most difficult things a pastor or church can ever do but it is one of the most loving things too. Love and discipline are inseparable. They are part and parcel with what it means to belong to Christ and to be part of the Body of Christ, the church. This is so because "God is treating you as sons (or daughters)" and "what son (or daughter) is there whom his father does not discipline" (Hebrews 12:7). To not do so is sin.
Take a look at this related article, also by Pastor Jack:
What Does the Bible Say About Church Membership
Resources – New International Version Bible (NIV) THE HOLY BIBLE, NEW INTERNATIONAL VERSION®, NIV® Copyright © 1973, 1978, 1984, 2011 by Biblica, Inc.™ Used by permission. All rights reserved worldwide. [1] Greco, Fred. Church Discipline, Table Talk. August, 2013; 22. Print.