No matter who you are, where you live or what your walk in life might be, at some time in your life you will need to deal with anxiety or worry and how to overcome it. It might be work-related. It might be grief related. It might be parenting related. It might even be anxiety due to relationships. Because of this, anxiety is often the subject of conversations, motivational speaking, course work and even a topic that is very popular in the Bible. Overcoming anxiety and worry is something that many people desire to do. I have been collecting some Christian quotes about overcoming anxiety and here are what I have chosen as my top 15.
#15 "Rest in the LORD, and wait patiently for him: Fret not thyself because of him who prospereth in his way, Because of the man who bringeth wicked devices to pass. Cease from anger, and forsake wrath: Fret not thyself in any wise to do evil. For evildoers shall be cut off: But those that wait upon the LORD, they shall inherit the earth." Psalms 37:7-9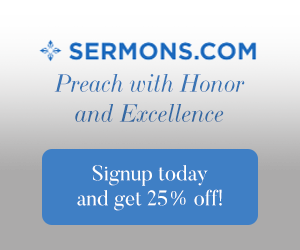 #14 "The beginning of anxiety is the end of faith, and the beginning of true faith is the end of anxiety." ~ George Mueller
#13 "A Christian's freedom from anxiety is not due to some guaranteed freedom from trouble, but to the folly of worry and especially to the confidence that God is our Father, that even permitted suffering is within the orbit of His care." ~ John Stott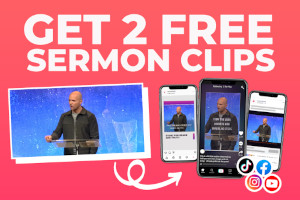 #12 "Cast thy burden upon the LORD, and he shall sustain thee: He shall never suffer the righteous to be moved." Psalms 55:22
#11 "Anxiety does not empty tomorrow of its sorrows, but only empties today of its strength." ~ Charles Spurgeon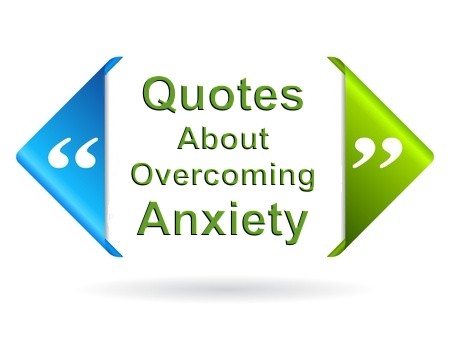 #10 "Let not your heart be troubled: ye believe in God, believe also in me. In my Father's house are many mansions: if it were not so, I would have told you. I go to prepare a place for you. And if I go and prepare a place for you, I will come again, and receive you unto myself; that where I am, there ye may be also. And whither I go ye know, and the way ye know." ~ John 14:1-4
#9 "The child of God should not be overanxious to make new gains; what he essentially requires is to keep what he already has, for not losing is itself a gain. The way to retain what he possesses is to engage it." ~ Watchman Nee
#8 "Therefore I tell you, do not be anxious about your life, what you will eat or what you will drink, nor about your body, what you will put on. Is not life more than food, and the body more than clothing? Look at the birds of the air: they neither sow nor reap nor gather into barns, and yet your heavenly Father feeds them. Are you not of more value than they? And which of you by being anxious can add a single hour to his span of life? And why are you anxious about clothing? Consider the lilies of the field, how they grow: they neither toil nor spin, yet I tell you, even Solomon in all his glory was not arrayed like one of these." ~ Matthew 6:25-34 (ESV)
#7  "What else does anxiety about the future bring you but sorrow upon sorrow?" ~ Thomas A. Kempis
#6 "Christ told his disciples not to be anxious about tomorrow, but he never said not to consider tomorrow. Intelligent problem solving demands careful consideration of the future effects of present solutions." ~ R.C. Sproul
#5 "I am no longer anxious about anything, as I realize the Lord is able to carry out His will, and His will is mine. It makes no matter where He places me, or how. That is rather for Him to consider than for me; for in the easiest positions He must give me His grace, and in the most difficult, His grace is sufficient." ~ Hudson Taylor
#4 "As you walk through the valley of the unknown, you will find the footprints of Jesus both in front of you and beside you." ~ Charles Stanley
#3 "Fear thou not; for I am with thee: Be not dismayed; for I am thy God: I will strengthen thee; yea, I will help thee; Yea, I will uphold thee with the right hand of my righteousness."  Isaiah 41:10
#2 "Whenever a man allows himself to have anxieties, fears, or complaints, he must consider his behaviour as either a denial of the wisdom of God or as a confession that he is out of his will." ~ Williams Law
# 1 Christian Quote for Overcoming Anxiety – Commit it to Memory
"Be careful for nothing; but in every thing by prayer and supplication with thanksgiving let your requests be made known unto God. And the peace of God, which passeth all understanding, shall keep your hearts and minds through Christ Jesus. Finally, brethren, whatsoever things are true, whatsoever things are honest, whatsoever things are just, whatsoever things are pure, whatsoever things are lovely, whatsoever things are of good report; if there be any virtue, and if there be any praise, think on these things. Those things, which ye have both learned, and received, and heard, and seen in me, do: and the God of peace shall be with you." Philippians 4:6-9 
Final Thoughts
A great way to overcome anxiety is to commit Scripture to memory. This helps you to draw upom the comfort and peace of God when you are dealing with an anxious time in your life. The key to overcoming anxiety is to put your full faith and trust in Jesus because we are promised that "I can do all thing through Christ which strengtheneth me, (Phil 4:13)
More to help you: How to Overcome Anxiety
Resources – Scripture quotations are from The Holy Bible, King James Version. Scripture quotations are from The Holy Bible, English Standard Version® (ESV®), copyright © 2001 by Crossway, a publishing ministry of Good News Publishers. Used by permission. All rights reserved.