How can you, even being one person, start your own ministry?
Trial and Error
I should have received more training or read more on the subject of starting a ministry before I began one, because I was a comedy of errors along the way. My first ministry was actually started by God's providence because I wasn't planning on beginning a nursing home ministry. It just worked out that way. One of our elderly church members broke her hip. Sadly, she was never going to be able to return to church, so I thought, "Hey, I can bring church to her" and I did. I started with a short, 1 hour Bible study on Wednesday nights. I invited a few other residents and they came. They missed hearing the Bible read. They missed having someone to talk to and listen to them. They missed sharing of the memories of their life, which in many cases, is all they had left…so all of this led to a nursing home ministry that God had apparently planned long ago (Eph 2:10). I contacted the administrator, then I spoke with the activity director, I filled out a volunteer application, so they could run a background check on me, and then the activity director placed our Bible study on her calendar of events that the nursing home publishes, and it grew a bit more. This terrible accident of a godly woman in her 80's led to a ministry that I hope can touch the lives of others. By doing this, I pray our church can practice pure religion before God (James 1:27).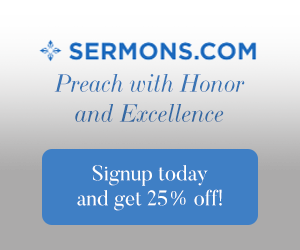 Your Greatest Passion
Can you think of something that you love more than anything else (besides sleep, food, etc.)? If you can identify what you'd love to do more than anything else, if only you had the money, what would that be? If you know what that is, then you may have found the source of your own ministry. I have read stories of children who had a passion for underprivileged children and sought funds to send them a care package. That is something that the young boy must have had on his heart for a long time. He wanted to do something with that urge to help, and so he did, and so can you! He told one reporter that he was about to "bust if I didn't help them." To him, there was no deed so small that is not worth doing. Jesus said "whoever gives one of these little ones even a cup of cold water because he is a disciple, truly, I say to you, he will by no means lose his reward" (Matt 10:42). A cup of water might not seem much to you, but when you're thirsty, it's all you can think about! Some people love to visit people, so why not start your own "Visitation Program" through the nursing home. Our church found a list where you can write prisoners seeking letters. Many of these men came to trust in Christ through written correspondence, not so much by what was written, but that someone cared enough to write.
Doors that Open
God is the One Who opens doors that none can close, and closes doors that none can open, so trust God to help open a door somewhere along the way for what your passion is. If He doesn't open one right away, take heart, He is always working, unseen by human eyes, on something that will bring Him glory. Woodrow Kroll said, and I paraphrase, "If you don't find an open door, climb through a window." God may test the genuineness that you have for this ministry, whatever it may be. Nobody I know was able to start a ministry right away. They did just like I did; trial and error, learning as much how not to do it as how to do it, and that's fine. I do think it's best to do some research in the area that you're interested in. If you want to visit the sick, know what to say and what not to say. When you write or visit prisoners, what are the protocols of each institution that are required by law? In helping the poor, we can sometimes enable those to continue in their sinful lifestyle, like drugs or alcohol. Seeking godly counsel is always a good idea or asking someone who has already been in the ministry that you want to do.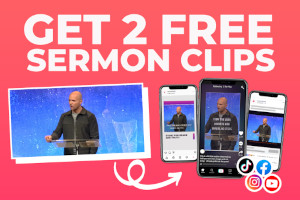 Starting a Ministry
If you have identified your passion, you may have identified your mission. I love visiting the elderly because they are so lonely and receive great satisfaction when they have someone to talk too, so the ministry I do in the local nursing home fits nicely with what my heart desires. I love to reach the lost for Christ, so writing and visiting prisoners was a field of harvest. Just ask people you know about it, someone who's actually done a similar or same ministry, research and read on what is required of you and what are things you should avoid. The sources these days for missionary work or church and individual ministry is mind boggling. Maybe you can just "jump in" in some cases, but most of the time it's a learning process, and like me, it was a "learning-the-hard-way" process. That's okay. This makes you not forget and repeat the same mistake twice (or at least, three times). After you have begun your ministry, and it starts to grow, ask for some help. There may be others who feel the same way you do about your passion. That might start something, but even if it's a small, random act of kindness, that too is a ministry, and this world sorely needs to be ministered too.
Conclusion
As you have read, I cannot boast or brag about starting any ministry, because it was God Who began a good work in me but also allowed me to do good for Him and for His glory. He allowed my mistakes to teach me, "how not to do it." The Bible can tell us things we can do for God like visiting the orphans and widows in nursing homes, hospitals, assisted living care centers, or even at home for those who are shut-ins. Jesus gives us more of what we should be doing for others, as doing it for Him: "For I was hungry and you gave me food, I was thirsty and you gave me drink, I was a stranger and you welcomed me, I was naked and you clothed me, I was sick and you visited me, I was in prison and you came to me" (Matt 25:36-37). Jesus sees it "as you did it to one of the least of these my brothers, you did it to me" (Matt 25:40), which is why He says, "Come, you who are blessed by my Father, inherit the kingdom prepared for you from the foundation of the world" (Matt 25:34), however to others, He will say, "'as you did not do it to one of the least of these, you did not do it to me.' And these will go away into eternal punishment, but the righteous into eternal life" (Matt 25:35-36).
Take a look at this related reading: How to Start a Prison Ministry
Resource – Scripture quotations are from The Holy Bible, English Standard Version® (ESV®), copyright © 2001 by Crossway, a publishing ministry of Good News Publishers. Used by permission. All rights reserved.