God has given certain instruction in His Word to help guide our lives on a daily basis. Some of these guidelines apply to everyone. For example, He wants to have a personal relationship with you through salvation. Then there are times when God guides or calls a person into specific ministry.
I want to give some guidelines for how you can know if you are being called into the ministry. However, whether you are called into full-time ministry work or not, God does have a special plan for your life. He wants to reveal that to you through a relationship with Him.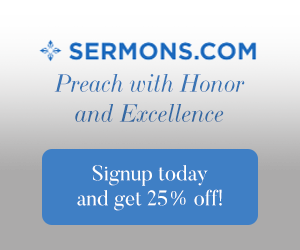 General Calling
There are certain things that God has planned for each person. These are in the areas of salvation and general obedience to His Word. It is certain that God is not yet calling you to a greater work if you have not fulfilled these requirements.
Salvation
God's desire is to have a personal relationship with each person in His creation (Acts 17:30, 31; 2 Peter 3:9). This relationship is what we call salvation. This happens when a person places his faith and trust in the finished work of Christ on the cross. Jesus Christ died to forgive us from our sins (1 Corinthians 15:3, 4) and He offers this free gift of salvation to those who will believe on Him and receive that gift (Romans 6:23; 10:9-13). Salvation is the first step in knowing and doing God's will.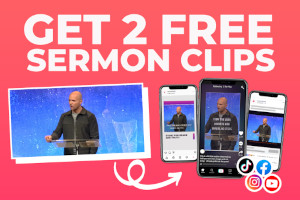 Obedience
Once a person is saved they should grow in that relationship with the Lord. There are many words for this spiritual growth that are used in church, but to sum up the various aspects we can just say that God wants us to obey that which He has revealed to us in His Word. To follow God's call into ministry, it is imperative that we seriously consider what God teaches us in the Bible.
When thinking about God's will I often think about a friend who told me that he wanted to do God's will but did not feel it was necessary to obey God's Word concerning church attendance. It is impossible for me to believe that a person will do God's will concerning specific ministry if they refuse to obey that which God has clearly revealed in His Word.
Get to know the teachings of the Bible. Become involved with a church that teaches God's Word and learn all you can. Ask the pastor to help you find someone who will disciple or mentor you in the Bible so that you can confidently say that you are obeying what God has taught in the pages of Scripture.
Specific Calling
Each saved person has spiritual gifts that have been given for the purpose of building up the body of Christ (Romans 12:6-8; 1 Corinthians 12; Ephesians 4). Therefore, we know that God equips and calls different people for different purposes in His plan. God cannot use us to build up His kingdom if we are all exactly alike. Finding out the ways God has gifted you will be a great first step in finding His specific calling in your life. This will be revealed through prayer, Bible study and meditation on the things He is showing you each day. Then you should let other, more mature, Christians counsel you in the way they see God leading you with your specific skills and desires.
Prayer
Spend time in prayer asking God to reveal to you the spiritual gifts He has given and the direction He is leading. Prayer is our way of communicating our thoughts and desires to God (Matthew 7:7; Philippians 4:6, 7; James 1:5). God already knows your innermost feelings, but prayer helps to define thoughts and reveal those desires to you. Have you ever been confused about a problem or process, but when explaining your confusion to someone else it became clearer to you what the problem was? The same thing can be true for the things we pray about.
Think of prayer as a simple conversation between you and the Lord. This weekend a friend of mine (whom I haven't seen in 18 years) told me about the way God is directing him in ministry. By putting words to his thoughts it made him explain clearly to me what his desires are. We do the same thing with God when we express our thoughts through prayer. We define for ourselves the way we believe God is leading.
Pray for others. Become a person known for communicating with God through prayer. Then, of course, as we are open and sensitive to the Lord's leading through prayer, we allow the Holy Spirit to commune with our spirit.
Bible Reading
God speaks to us clearly and plainly through the words of Scripture. Again, obedience to what God has already revealed in His Word is necessary for finding His specific will for your life. There is no way to fully understand God if you refuse to spend time with His revealed Word. Paul writes to Timothy about the requirements for a person in pastoral ministry and says that the pastor should not be a novice (1 Timothy 3:6). This does not mean you have to be a Bible scholar to begin doing His Will, but you need to be working to understand it more and more each day. This is accomplished through a regular relationship with the pages of God's Word.
Meditate on Scripture
We are told in Joshua 1:8 and Psalm 1:2 that we should meditate upon God's Word day and night. We should fill our heads so full of scripture that when we hear a phrase spoken in conversation it would remind us of something God said on the subject.
Have you ever listened to a CD or watched a movie so much that you hear things in everyday conversation that makes you think of a song from the CD or a line from the movie? I've done this with music. I enjoy musicals and often listen to the soundtracks so much that I have every word memorized. Without conscientiously thinking about it, I will hear phrases spoken by people around me that remind me of a song on my favorite CD. That is the idea of meditation; filling your thoughts with something so much that you can't help but think about it.
Wouldn't it be wonderful if we knew God's Word so well that in every conversation we had we would be reminded of God's thoughts on the subject? That can be accomplished through memorizing Scripture and making it part of your everyday life.
If you want to know whether God is calling you into ministry, it is imperative that you allow God's Word to permeate your mind.
Godly Counsel
Often your pastor or other godly people around you will start to see God's calling on your life before you realize it yourself. Allow men and women of God to give you guidance in these matters. This is done by fellowshipping with mature Christians. The Bible tells us that when we surround ourselves with wise counsel our goals and direction in life will be established (Proverbs 11:14; 15:22; 24:6). However, if you refuse to assemble with God's people (like my friend that I mentioned above) you won't have these counselors in your life who can help give you direction in God's will.
Your God-Given Skills and Desires
Two of my favorite verses are Psalm 37:4 and 5: "Delight thyself also in the Lord: and he shall give thee the desires of thine heart. Commit thy way unto the Lord; trust also in him; and he shall bring it to pass."
I believe these verses are a promise. Delighting in the Lord means to try to please Him by obeying His Word and doing His will. When we do this, then He will give us the desires we ought to have. We will want the right things. Then the verses say that once we have these God-given desires, we should commit those desires back to Him and allow Him to work them out in our life.
For example, I believe God has given me an ability to minister to the Deaf through the use of sign language. This is something I have studied (skill), but also something that I passionately enjoy doing (desire). Through this, God has opened up a way for me to share the Gospel with the Deaf.
You may have no ability or desire to learn sign language. Does that mean you can't do God's will? Certainly not. It just means that what He desires for my life is not the same as what He desires for yours. But as you continue to seek His will I believe He will reveal it to you.
As you seek God's plan for your life make sure you have these basic requirements met: salvation and obedience to the Bible. Then spend some time in prayer, learning the Bible deeper, fellowshipping with other mature Christians, and finding out what skills and desires God has given in your life. Through this process I believe God will reveal to you His plans for your life.
Related reading: How to Become a Christian Missionary
Resource – Scripture quotations are from The Holy Bible, King James Version