What's happened to the fear of God behind the pulpit and in society? More people are living as if there is no God, so what happens when the fear of God is missing?
Fear of God
The fear of God is not completely understood by those outside of the church, but even some in the church. The fear of God is not a fear of being struck down by God when you sin, or of having the dread of hell hanging over your head, although that is a real fear for non-believers, but rather the fear of God is a deep, holy, reverential respect and awe for God, for God's Word, and for obeying God's commands. Believers don't obey God out of fear, but out of love, however, fearing God is living in obedience to God. Solomon wrote, "The fear of the Lord is the beginning of knowledge; fools despise wisdom and instruction" (Prov 1:7), and as I wrote, fearing God means hating sin, just as Solomon writes, "The fear of the Lord is hatred of evil. Pride and arrogance and the way of evil and perverted speech I hate" (Prov 8:13). If we learn anything about fear from Scripture, we learn that "The fear of the Lord is the beginning of wisdom, and the knowledge of the Holy One is insight" (Prov 9:10), and hating sin.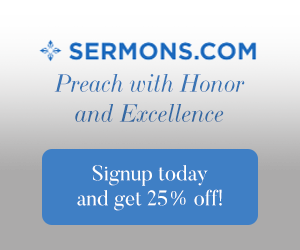 No Fear
Believers should not be living in fear of God's judgment because they've had their sins atoned for by Christ. The wrath of God that was our due has been placed on Christ instead of us. That means there is no more fear of God's wrath. The Apostle John wrote, "There is no fear in love, but perfect love casts out fear. For fear has to do with punishment, and whoever fears has not been perfected in love" (1 John 4:18). The Christ-follower should not fear God's punishment because Christ has taken upon Himself the punishment for our sins. The Apostle Paul says, "There is therefore now no condemnation for those who are in Christ Jesus" (Rom 8:1), so what is there to fear? As for non-believers, the Apostle Paul noted even in his day, "There is no fear of God before their eyes" (Rom 3:18). And what happens where there is no fear of God in the land? Paul writes, "Their throat is an open grave; they use their tongues to deceive. The venom of asps is under their lips. Their mouth is full of curses and bitterness. Their feet are swift to shed blood; in their paths are ruin and misery, and the way of peace they have not known" (Rom 3:13-17). Doesn't that sound very much like living in America today? When I read this, I thought about the swift feet of those who shed innocent blood by abortion, and since Roe V Wade, about 63 million lives have been snuffed out.
No Restraints
When sin increases, it's because there's no fear of God in the land, or in the people's heart, and where there is no fear of God, there is no limit to the evil. In Noah's day, the earth had grown so wicked that God had to begin again, with Noah and His family since "The Lord saw that the wickedness of man was great in the earth, and that every intention of the thoughts of his heart was only evil continually" (Gen 6:5). In other words, they spent all their time inventing new ways to sin, so it's no wonder that "the earth was corrupt in God's sight, and the earth was filled with violence. And God saw the earth, and behold, it was corrupt, for all flesh had corrupted their way on the earth" (Gen 6:11-12). Why had the whole earth become corrupted? There was no fear of God at all. They rejected Noah's preaching, and as a result, they all perished. Jesus told the crowd, "unless you repent, you will all likewise perish" (Luke 13:3). Matthew Henry was right when he said, "Where no fear of God is, no good is to be expected." The Apostle Paul wrote that it is by "the fear of the Lord, we persuade others" (2 Cor 5:11). Solomon wrote a fitting conclusion and summary of the entire Book of Ecclesiastes, and here's his specific purpose statement: "The end of the matter; all has been heard.  Fear God and keep his commandments, for this is the whole duty of man.  For God will bring every deed into judgment, with every secret thing, whether good or evil" (Eccl 12:13-14). Fearing man is a stumbling block, but fearing God is the wisest thing you could do. Jesus tells us what, or really, Who to fear, and said, "do not fear those who kill the body but cannot kill the soul. Rather fear him who can destroy both soul and body in hell" (Matt 10:28), and we know from Scripture that "It is a fearful thing to fall into the hands of the living God" (Heb 10:31). If you trust in Christ, you never have to worry about fear again.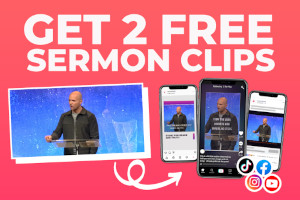 Conclusion
We've seen it proven that when there is no fear, there is no shortage of sin. If a people do not fear God, then anything goes. Solomon wrote that it was "Because the sentence against an evil deed is not executed speedily, the heart of the children of man is fully set to do evil" (Eccl 8:11), and isn't that exactly like our court systems today. Appeal after appeal, tying judge's hands by muddying the waters with slick delay tactics and loopholes. One example of this is a true account of a man who had filed a civil lawsuit against a large company for negligence. Before the trial, he and his attorney met with the company's attorney, and the company's lawyer later told him privately, "If you sue us, we'll tie you up in court for so many years that you won't live long enough to spend a penny of it." No fear of God equals no fear of punishment, and if there's no fear of punishment, then anything goes…and the more evil it is, the better it is. Today, if it's good, it's called evil, and if it's called evil, then it's good (Isaiah 5:20). Clearly, in most cases, there is no fear of God in the land.
More on this topic here: What Does it Mean to Fear the Lord?
Resource – Scripture quotations are from The Holy Bible, English Standard Version® (ESV®), Crossway Bibles. (2007). ESV: Study Bible : English standard version. Wheaton, Ill: Crossway Bibles. Used by permission. All rights reserved.