If you've lost your joy, you've lost a lot, including a source of strength, so here's how to get you joy back and keep it!
Joy
Did you know that the Bible never promises us happiness? But joy…that's a different story. The Greek word used for joy is "chara," and this word means "gladness." Psalm 47:1 says "shout to God with cries of joy." The Hebrew word used here for joy is "rinnah," and it means "a ringing cry, proclamation," or "praise." Joy is not just a feeling but an outward expression that comes from the heart. Proverbs 10:28 says, "The prospect of the righteous is joy," but this one's a different Hebrew word for joy too. The Hebrew word here is "simchah" and means "mirth, gladness," or "pleasure." Taken altogether, joy can mean, "gladness, shouting praise to God, and doing so with mirth and pleasure." Happiness is radically different from joy. Happiness is based upon happenings. That means it's fleeting and temporary. Happiness comes and goes just like money, and you can't buy happiness any more than you can buy love.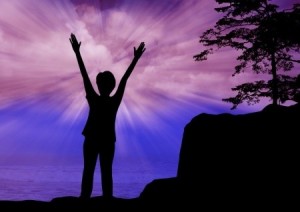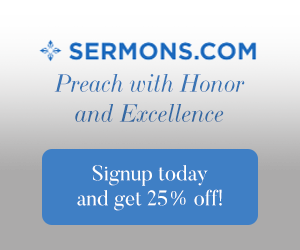 A Heavenly Source
The joy the Bible speaks about doesn't come from down below, but from heaven above. More specifically, it comes from God. The Apostle Paul writes, "May the God of hope fill you with all joy and peace as you trust in him, so that you may overflow with hope by the power of the Holy Spirit" (Rom 15:13), so ask God to fill you with the joy of the Lord. Joy is possible through the power of the Holy Spirit. Paul puts it like this: "May the God of hope fill you with all joy…as you trust in Him." So if we truly trust in God, the result will be an "overflow of hope" and joy. Shouldn't it fill us with joy to know that the wrath of God was withheld from us and placed onto Christ on our behalf? Now God sees us as having the same righteousness as Jesus Christ has (2 Cor 5:21), and we can stand before Him.
God-given Joy
The Apostle John, in writing to the church, said he deeply desired to "visit you and talk with you face to face, so that our joy may be complete" (2 John 1:12), so John and the others ("our joy") already had the joy of the Lord…they just wanted it to be complete by seeing them in person. Jesus told the disciples that He was going to leave this world, so they were very sorrowful, but He told them, "I will see you again and you will rejoice, and no one will take away your joy" (John 16:22). After Jesus' resurrection, they were full of joy…just as Jesus had promised, and the joy Jesus gives stays! He says, "no one" can "take away" your joy, meaning no other person, including Satan and his minions. Paul writes that "the kingdom of God is not a matter of eating and drinking, but of righteousness, peace and joy in the Holy Spirit" (Rom 14:17).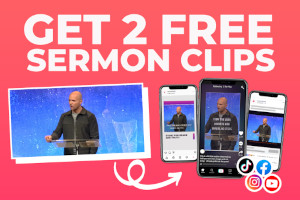 Increasing Your Joy
I heard an old preacher say that "You're not what you think you are….what you think, you are," and that's exactly what Proverbs 23:7a says: "For as he thinks within himself, so he is," so think of all the reasons you should be joyful. Joy is not only a choice, "the joy of the Lord is your strength" (Neh 8:10c). Think about the security we have in Christ; the future we have with God, and the joy of the day when we shall see His face for the very first time (Rev 21:3, 22:4)! This present time of suffering is nothing compared to what the next life will be like (Rom 8:18). When troubles come, "all who take refuge in you rejoice; let them ever sing for joy, and spread your protection over them, that those who love your name may exult in you. For you bless the righteous, O LORD; you cover him with favor as with a shield" (Psalm 5:11-12), so "Clap your hands, all peoples! Shout to God with loud songs of joy" (Psalm 47:1)! There it is again…joy means to shout… to shout praise to God and to have a deep and abiding trust in Him. Paul declared that he "derived much joy and comfort from your love, my brother, because the hearts of the saints have been refreshed through you" (Phil 1:7). Just think about our precious Lord, Jesus Christ, and "Though you have not seen him, you love him. Though you do not now see him, you believe in him and rejoice with joy that is inexpressible and filled with glory, obtaining the outcome of your faith, the salvation of your souls" (1 Pet 1:8-9). Notice the present and past tense of salvation: "obtaining the outcome of [our] faith [and] the salvation of [our] souls," as if it's already done! No wonder they had joy "inexpressible."
Joy over Happiness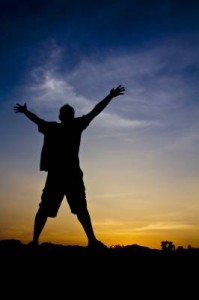 Today it seems the goal in life is to be happy. Almost every parent wants their children to be happy, their neighbors, their co-workers, and so on, but happiness doesn't have the lasting value that the joy of the Lord has. When we begin to look at circumstances instead of Christ, we'll lose our joy. Rather, we should be "looking to Jesus, the founder and perfecter of our faith, who for the joy that was set before him endured the cross, despising the shame, and is seated at the right hand of the throne of God" (Heb 21:2). Joy is from God, as it's a gift of the Spirit. Galatians 5:22-23 says that "the fruit of the Spirit is love, joy, peace, forbearance, kindness, goodness, faithfulness, gentleness and self-control. Against such things there is no law." Joy is not dependent upon our circumstances or happenings like happiness is. Our joy comes from the power of the Holy Spirit. It comes from the sense of security the believer has (John 3:16-17; 6:37, 39; 10:28-29; Rom 8:37-39-9:1); it comes when we shout praises to Him (Psalm 27:6, 47:1-3, 71:23); and it comes from knowing that even the bad things in life will work out for our very best in the sovereign plan and will of God (Rom 8:28).
Conclusion
You cannot know the joy of the Lord until you know the Lord, and the knowledge of the Holy One comes through His Son, Jesus Christ. When you begin to see that you have sinned and fallen short of God's glory, and see your need of the Savior, you will repent of your sins and turn to and place your trust in Christ. Paul says that "if you confess with your mouth that Jesus is Lord and believe in your heart that God raised him from the dead, you will be saved" (Rom 10:9). Today would be a great day to do just that (2 Cor 6:2).
Here is some related reading for you: Bible Study on Joy: 7 Things You Need to Know
Resource – Scripture quotations are from The Holy Bible, English Standard Version® (ESV®), Crossway Bibles. (2007). ESV: Study Bible: English standard version. Wheaton, Ill: Crossway Bibles. Used by permission. All rights reserved.