Here are 7 great Bible verses for children to memorize.
Fearing God
Proverbs 9:10 The fear of the LORD is the beginning of wisdom, and the knowledge of the Holy One is insight.
The fear of the Lord isn't just the beginning of wisdom…it leads to more wisdom, but also understanding. The psalmist writes, "The fear of the LORD is the beginning of wisdom; all those who practice it have a good understanding. His praise endures forever" (Psalm 111:10)! The psalmist says it is those who "practice it," meaning we have a holy, reverential fear and deep abiding respect for the Word of God and the God of the Word, will come wisdom, knowledge, and understanding. These are all byproducts of a reverential fear of God.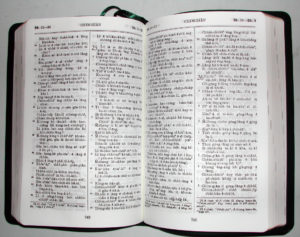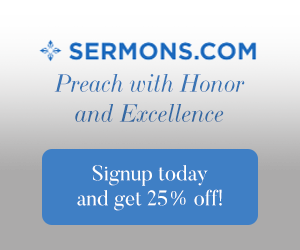 God Loved the World
John 3:16 For God so loved the world, that he gave his only Son, that whoever believes in him should not perish but have eternal life.
When Jesus said that God so loved the world that He sent His Son into the world, not to condemn the world, but to save it (John 3:17), the word "world" didn't mean the physical creation. It means those who live in the world, particularly those who haven't yet believed on the Lord Jesus Christ, so Jesus leaves the world with a choice; "Whoever believes in him is not condemned, but whoever does not believe is condemned already, because he has not believed in the name of the only Son of God" (John 3:18). To not chose, is to make a choice not to choose. You choose not to believe, but that will end badly someday (Rev 20:12-15), so let children memorize this verse so they will always know that God sent Jesus to give His life as a ransom (Mark 10:45), and "let the one who is thirsty come; let the one who desires take the water of life without price" (Rev 22:17b).
Storing it Up
Psalm 119:11 I have stored up your word in my heart, that I might not sin against you.
Several good things come from storing up, or memorizing God's Word. First of all, it's a source of strength to recall certain Bible verses when you're faced with temptation. There's a lot more that could go wrong in our children's world than when we were young. There are far more dangers, so by memorizing the Word of God, they can remember what God has said in His Word. If the Word of God reminds them, and the Spirit of God convicts them, children just might be able to resist the temptation, even if it's running away from it.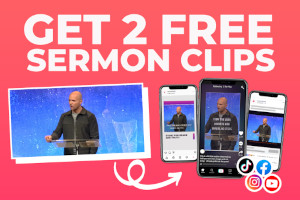 He is With You
Joshua 1:9 Have I not commanded you? Be strong and courageous. Do not be frightened, and do not be dismayed, for the Lord your God is with you wherever you go.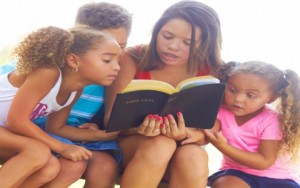 If young children have a night light, they can see that there's nothing to be afraid of, and it tends to calm them down at night. It's probably easier to sleep knowing their parents are in the next room. This usually gives the child some peace, but did you know that God is with our children too, even when we're not thinking about them? This verse reminds them that they have no reason to be frightened or dismayed by circumstances. They can be "strong and courageous" when they need to be, so this verse reminds them that "God is with you wherever you go," meaning those places their parents can't go.
Christ's Strength
Philippians 4:13 I can do all things through him who strengthens me.
The Apostle's Paul statement that he can do all things through Christ because He will strengthen him, also shows that just the opposite is true. We can do nothing of without Christ (John 15:5), and nothing is not a little "something." It is nothing! If children realize that they can run to Christ for strength when they need it, they won't try to do "something" in their own power.
Only One Way
Acts 4:12 And there is salvation in no one else, for there is no other name under heaven given among men by which we must be saved.
In today's culture, just about every other "way" will be pushed on them. There are hundreds of "isms" out there that are attempting to indoctrinate our children, but they'll l hurt them because they'll be taking their focus away from the only One Who can save, and that is Jesus Christ. They'll probably hear about how narrow-minded it is to believe that there's only one way to God, but at least God made a way possible. He was not obligated to, but He choose to do so out of love (Rom 5:8-10).
Doing unto Others
Luke 6:31 And as you wish that others would do to you, do so to them.
This verse does not mean if someone hurts us, we have permission to hurt them back. We know that's not true. Paul wrote, "Repay no one evil for evil, but give thought to do what is honorable in the sight of all" (Rom 12:17), and "never avenge yourselves, but leave it to the wrath of God, for it is written, "Vengeance is mine, I will repay, says the Lord" (Rom 12:19). We treat people the way we would like to be treated. For us, "so far as it depends on you, live peaceably with all" (Rom 12:18).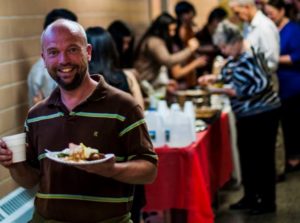 Conclusion
Maybe you have better Bible verses for children to memorize than these. If so, please share yours by leaving one in the comment section. These are only suggestions, and I only suggested them because they teach the gospel of Jesus Christ. Some verses are clearer and more concise when presenting the good news, like Romans 10:9 which says that "if you confess with your mouth that Jesus is Lord and believe in your heart that God raised him from the dead, you will be saved." Other verses show the gospel too (Rom 5:1, 8:1, 2 Cor 5:21), but all of these verses would be great Bible verses for your child to store up in their heart, in the hopes that they might not sin against God (Psalm 119:11).
Here is some related reading for you: Bible Verses About Children: 25 Inspirational Scripture Quotes
Resource – Scripture quotations are from The Holy Bible, English Standard Version® (ESV®), Crossway Bibles. (2007). ESV: Study Bible: English standard version. Wheaton, Ill: Crossway Bibles. Used by permission. All rights reserved.