Grief can last a long, long time. And grief comes in all shapes and sizes. It may be caused from the death of a loved one, the loss of a job, the breakup of a trusted relationship or it may even be a change in the season of your life, such as when your last child leaves home. But the good news is that though we still might miss someone or something in our life, the pain does lessen over time. I pray that you can find comfort and peace after your grief and believe that God gives us hope, even when it still hurts. Here are just 5 truths from the Bible that you need to know when you are seeking healing from grief.
1) The Timetable for Grief Should Not be Rushed
Galatians 4:4–5 But when the fulness of the time was come, God sent forth his Son, made of a woman, made under the law, To redeem them that were under the law, that we might receive the adoption of sons.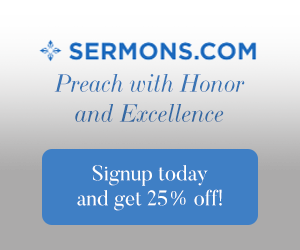 Dealing with grief sometimes leaves us in the dark for a very, very long time. We look at others that have been through a similar or what looks like "exactly" the same thing and wonder why we are unable to heal as quickly as they. Consider what Paul was teaching to the Church at Galatia in this passage from chapter 4 of that letter. The Christians in Galatia believed they would be delivered from the bondage of that law even though they were in a sort of darkness as they awaited that "fullness of time". And here we are thousands of years later, still waiting for our Savior. We are still learning to come out of the bondage of sin into the arms of Jesus, who brings us light. It takes time to heal and that is all part of the grieving process. Use the time that you need but don't miss the opportunities that God offers along the way. Be ready to learn what God is teaching you in His timetable. Be willing to move forward when He prompts you to do so.

2) Grief Causes Change … Change Causes Growth
Ecclesiastes 3:1–4 To every thing there is a season, and a time to every purpose under the heaven: A time to be born, and a time to die; A time to plant, and a time to pluck up that which is planted; A time to kill, and a time to heal; A time to break down, and a time to build up; A time to weep, and a time to laugh; A time to mourn, and a time to dance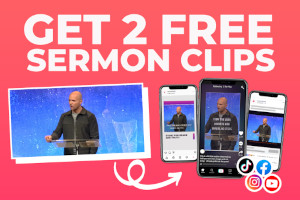 There is a natural God-Created progression to everything in our life … even grief. There is no mistake that God has a purpose for your grief. And through it all you will see growth. It might be that you need to learn to deal with certain things that you never had to deal with in your life before now. Perhaps the tire on the car gets flat and your husband always cared for the car before he died — now you have to find someone to change your flat tire, or learn how to do it yourself. Maybe your new job is not conveniently located as near to your home as the job you lost and now you need to spend more time on the road commuting to and fro. Or maybe you just experienced your first trip to the grocery store and your son (the one that flew the coop) is not with you and now you need to load and unload the car by yourself.
The fact of the matter is, part of the healing process is learning to deal with change. Don't ever lose sight of the things that we need in our spiritual life as well while we are growing. For example:
We need to eat food for body nourishment and we need the Word of God for spiritual nourishment. This is a daily thing … we need to be daily in the Word.
We need oxygen for our body to breathe, just like we need prayer for our mind to breathe.
We need the care of our family to satisfy our need for fellowship, even when we just want to crawl into a small space and hide from the world.
We need the shelter and protection of our Almighty God to avoid the temptation to sink down into the deep, dark hole of depression as we focus only on ourselves and neglect the needs of others.
3) God Heals, Even When It Seems Like Forever
John 5:5–9 And a certain man was there, which had an infirmity thirty and eight years. When Jesus saw him lie, and knew that he had been now a long time in that case, he saith unto him, Wilt thou be made whole? The impotent man answered him, Sir, I have no man, when the water is troubled, to put me into the pool: but while I am coming, another steppeth down before me. Jesus saith unto him, Rise, take up thy bed, and walk. And immediately the man was made whole, and took up his bed, and walked: and on the same day was the sabbath.
In this passage, Jesus heals a man that had been ill and apparently unable to walk for thirty-eight years. This man must have thought he would never be healed, but he believed Jesus was the One who could heal him. Do you believe God still heals? I do! He will bring you through this and while you are waiting find something nice to do for someone else. When you get busy focusing on others you will be amazed at how quickly time will pass and one day you will look back and know that God was in the midst of it all.
4) God Gives Grace Enough
2 Corinthians 12:9 And he said unto me, My grace is sufficient for thee: for my strength is made perfect in weakness. Most gladly therefore will I rather glory in my infirmities, that the power of Christ may rest upon me.
Grace — that thing that God gives to everyone, even the most undeserving human. He not only gives us grace to be saved from certain death, He gives grace for all of life circumstances. As Paul says in this popular passage from 2 Corinthians "My grace is sufficient". That means that we can count on God to give us just what we need. He will take us through this storm and bring us out the other side. And when He does you must tell everyone that you survived this great grief "By the grace of God"!
5) God Sees Even When It Seems You Cannot Get Away From it
Matthew 11:28–30 Come unto me, all ye that labour and are heavy laden, and I will give you rest. Take my yoke upon you, and learn of me; for I am meek and lowly in heart: and ye shall find rest unto your souls. For my yoke is easy, and my burden is light.
Knowing that we can rest in the arms of Jesus is essential to healing from loss. He promises to lighten our load, He leads us to do just that but if we do not trust and follow we will carry that heavy burden so much longer than needed. He invites you to come to him with your burden and sometimes even if no one else sees your hurt, you can always know God sees it and is ready and willing to take your load and set you free.
Final Thoughts
Grief is something that everyone deals with sometime or another in this life. But the good news is that we have a loving and longsuffering God that is just waiting for us to trust Him with our burden. He will take us through the changes as we heal no matter how long it takes. We should rest in the knowledge that God's grace is abundant and it exceeds all that we ever expect. God is good and He provides hope for healing, even when it still hurts.
Read more here: What Does the Bible Say About Grief?
Resource – Scripture quotations are from The Holy Bible, King James Version