We often read about how "someone found God"; usually after a life event that caused them to evaluate things. But did you know that God pursues us? Because of His very nature – which is love – He seeks to have a relationship with us. He created us for His glory and even the many names and titles of God reveal His pursuit.
Take a look at these 6 ways God pursues us. I pray that if you are looking for answers in your life right now that you consider that perhaps our wonderful Heavenly Father is drawing you to Himself.
God is Our Shepherd: Jehovah-Rohi (Roi)
The Lord did not set his love upon you, nor choose you, because ye were more in number than any people; for ye were the fewest of all people: But because the Lord loved you, and because he would keep the oath which he had sworn unto your fathers, hath theLord brought you out with a mighty hand, and redeemed you out of the house of bondmen, from the hand of Pharaoh king of Egypt. (Deuteronomy 7:7-8)
It was not because Israel was the greatest in number that God delivered them from the hands of the wicked Pharaoh. No! God delivered these people because He promised way back in the book of Genesis that he would make Abraham a great nation (Genesis 12:2). God redeemed Israel out of bonds because He promised a Deliverer. Johavah-Rohi means "the Lord my shepherd". Moses was that "type" of Christ that was called to deliver his people from Egypt. God said He would do it and He did! These great Old Testament historical events give us hope – even though we (true believers) are not Israel, we are grafted in as God's people through the blood of our Savior Jesus (Romans 11:11-31)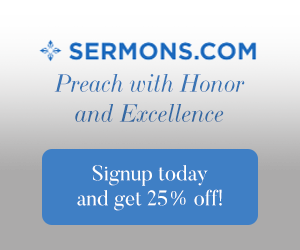 God Loved Us First: Jehovah-Nissi
Herein is our love made perfect, that we may have boldness in the day of judgment: because as he is, so are we in this world.  There is no fear in love; but perfect love casteth out fear: because fear hath torment. He that feareth is not made perfect in love.  We love him, because he first loved us. (1 John 4:17-19)
Jehovah-Nissi means "the Lord our banner". I am reminded of the children's song "His banner over me is love" whenever I think of how Moses built an altar to God and he called it "The LORD is my banner" (Exodus 17:15). God gives us love so that we are not afraid. We are His creation and He loves us. He wants to have a loving relationship with us. A good relationship must be pursued and He pursues us with love.
God Gives Peace: Jehovah Shalom
Therefore being justified by faith, we have peace with God through our Lord Jesus Christ: By whom also we have access by faith into this grace wherein we stand, and rejoice in hope of the glory of God. (Romans 5:1-2)
God offers peace for those who have faith in Jesus Christ. His pursuit is not as in the heat of battle, but it is gentle and peaceful. He speaks to us through His word, the Holy Bible. When we accept His peaceful relationship we will hear His still small voice (1 Kings 19:11-13) which guides us upon His gentle and safe path to an abundant life.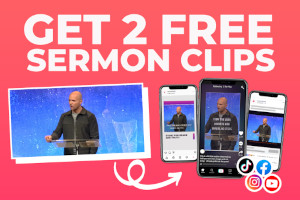 Reading on peace:  Sandals of Peace: 5 Spiritual Warfare Tips
God Heals: Jehovah Rapha
Bless the Lord, O my soul: and all that is within me, bless his holy name.  Bless the Lord, O my soul, and forget not all his benefits: Who forgiveth all thine iniquities; who healeth all thy diseases; (Psalm 103:1-3)
Sometimes we lose sight of how wonderful God is. We forget that He is forever drawing us to fellowship with Him. I believe that sometimes God pursues us through illness. He allows us to become ill so that we will spend more time with Him. Some of my greatest conversations with Jehovah have been those times that I needed His help to be healed. We must praise Him, even in the hardest of times.
God is Just: Jehovah Gmolah
Seeing it is a righteous thing with God to recompense tribulation to them that trouble you; And to you who are troubled rest with us, when the Lord Jesus shall be revealed from heaven with his mighty angels,  In flaming fire taking vengeance on them that know not God, and that obey not the gospel of our Lord Jesus Christ:  Who shall be punished with everlasting destruction from the presence of the Lord, and from the glory of his power;  When he shall come to be glorified in his saints, and to be admired in all them that believe (because our testimony among you was believed) in that day. (2 Thessalonians 1:6-10)
God reveals His pursuit of us when He executes justice upon the wicked. Our very system of justice here on earth is based upon Biblical principles. When the wicked are justly punished we see how God rules over all. Not only in this life, but at the end of this age when God's wrath is poured out, them that believe will be spared everlasting destruction and we know this because God promises to save us from the wrath to come (1 Thessalonians 1:10)
The Everlasting God: El-Olam
Hast thou not known? hast thou not heard, that the everlasting God, the Lord, the Creator of the ends of the earth, fainteth not, neither is weary? there is no searching of his understanding.  He giveth power to the faint; and to them that have no might he increaseth strength.  Even the youths shall faint and be weary, and the young men shall utterly fall:  But they that wait upon the Lord 
shall renew their strength; they shall mount up with wings as eagles; they shall run, and not be weary; and they shall walk, and not faint. (Isaiah 40: 28-31)
God pursues us by constantly reminding us that HE IS. He never sleeps. He understands everything. He lifts us when we are weak. Even when we fall short of His glory – and we all do (Romans 3:23), He is still there waiting for us to reignite our relationship with Him. When we accept God's gift of grace we have been given an everlasting place with Him. We can be sure that when we leave earth we will be present with the Lord. We know this because God gives us His Holy Spirit as a promise of that everlasting life and once He gives it to us He does not take it back (John 5:24;John 6:38; John 6:47; John 10:29;Ephesians 1:12-14; 4:30; 1 John 5:13).
Final Thoughts
Even when we may feel very alone in this world we should rest in the assurance that God pursues us. In fact, He loves us so much that He gave the most precious gift of all time. He sacrificed His only begotten Son to pay our sin debt. Jesus was born as a babe, grew into a man and never, ever sinned – because He was fully man and is fully God. Because He did not sin He did not owe the same wage of sin that every other human owes (Romans 6:23). Yet, Jesus willingly gave His life on the cross as a ransom for our own. He paid that debt that He did not owe. Once we believe what Jesus did for us – make it personal — no matter how far away we fall from Him, God still loves us and pursues us.
As long as we live in this sinful and fallen world we will sin and as believers although we no longer owe that sin debt (because Jesus paid it all) we may still have to deal with the consequence of sin.
God's pursues us, teaching us the effects of sin on our life. He never gives up on us. He never lets go of us. All because He loves us and because He is faithful.
Related Reading: Why Does God Love Us? Do We Really Deserve It?
Resource – The Holy Bible, King James Version