Studying the Psalms is a good way to reflect upon the goodness of the Lord. They are the best collection of poems and songs ever published and the greatest thing is that they are all Holy Spirit inspired!
As you study the Psalms you learn that King David of Israel wrote many of them, such as in the case of Psalm 37. He was an old man when he wrote this Psalm (37:25). Reading through the Psalms and some other books of the Bible such as 1 & 2 Samuel and 1 & 2 Chronicles you will learn that the words of this Psalm were written by a man who spent many years hiding and escaping from people such as the wicked King Saul. The clear message in this Psalm is to teach how we should respond to other people even after we have been treated unjustly. David encourages the reader to continue to do right, submit to the Lord and trust Him to deliver justice to the evildoers. We must delight in the Lord and know that He will bring it to pass.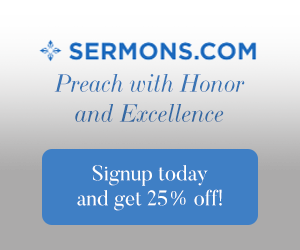 Here are some of the truths that I have found that should help you to D-E-L-I-G-H-T yourself in the Lord.
D.  Do good, even when evil abounds 
Depart from evil, and do good; and dwell for evermore. (Psalm 37:27)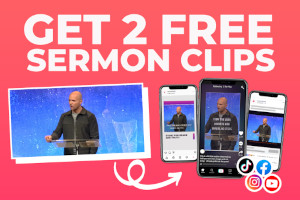 When we are in the depths of despair it is so hard to get our eyes off of the problem and keep them on the solution. Jesus is the solution because our faith in Him promises so much more than this world can ever give. God promises to take care of us and even though He will care for us when we are doing things that do not please Him, throughout His word He encourages us to do good and not evil (Matt 5:16, Rom 2:6-10, Gal 5:19-26, Gal 6:9, Eph 2:10).
E.  Evildoers will not prevail
For evildoers shall be cut off: but those that wait upon the LORD, they shall inherit the earth. (Psalm 37:9) 
God promises to destroy evildoers. Our current judicial system is based upon the laws of God. He is a just God and although it seems that sometimes evildoers are blessed in this world, should they continue in their evil ways and never trust Jesus as Savior they will be "cut off" from God and they will not win (Ps 92:7, 101:8, Prov 21:15, Matt 12:36-37, Rom 13:4, Rev 21:8). 
L.  Love is God's motivation 
For the LORD loveth judgment, and forsaketh not his saints; they are preserved for ever: but the seed of the wicked shall be cut off. (Psalm 37:28) 
God loves all people regardless of what they have done. The Bible tells us that He loved us first (1 John 4:19) and that is why we love Him. He loves us so much that He gave His only begotten Son, Jesus, to be crucified as our sin sacrifice (John 3:16-17) … Jesus died for everyone in the world. The Bible tells us that we should not forget this manner of love (John 3:1). Other places in the Bible that we can read about God's love are (Ps 86:15, Rom 5:8, Gal 2:20, Eph 2:4-5)
I.  Inheritance of eternal life is our blessed hope 
The LORD knoweth the days of the upright: and their inheritance shall be for ever. (Psalm 37:18) 
The blessed hope of the believer is the eternal life that we inherit as joint heirs with Jesus (Rom 8:17). I like to look at hard times, trials and tribulations in this life in light of eternity. When we look forward to everlasting life with the Father in heaven  the things of this world grow dim. We must look forward and not back. Everlasting life is something that we see all throughout the Bible (Matt 25:46, John 17:3, Rom 6:23; 8:38-39, Eph 2:8-9, 2 Pet 3:9)
G.  God is our strength 
But the salvation of the righteous is of the LORD: he is their strength in the time of trouble. (Psalms 37:39) 
Fighting against the evil of the world causes us to become very weak. Isn't it great to know that God is our strength in times of trouble? He is our shield (Ps 28:7). He increases our power when we are weak (Is 40:29). He is our strong tower (Prov 18:10). His power is made strong in our weakness (2 Cor 12:9-10). We can do all things through Him (Phil 4:13).
H.  His hand will hold us up 
Though he fall, he shall not be utterly cast down: for the LORD upholdeth him with his hand. (Psalm 37:24) 
I love the childhood song "He's got the whole world in His hands". It paints such a great picture of how in control of everyone and everything that God is. He holds us in the hollow of His hand and He catches us when we fall. How delightful it is to fall into the arms of such and awesome God. (Is 40:31; 45:25, Ps 46:5, John 10:28, Eph 6:13, Jam 1:12, Jude 1:24)
T.  Trust in the Lord – there are so many promises in that 
Trust in the LORD, and do good; so shalt thou dwell in the land, and verily thou shalt be fed. Delight thyself also in the LORD; and he shall give thee the desires of thine heart.  Commit thy way unto the LORD; trust also in him; and he shall bring it to pass. (Psalm 37:3-5) 
These few verses are full of promises. He promises to give us a place to live with the physical nourishment of food. Consider this: that dwelling place is more than our Lord Jesus had during His earthly ministry. He spoke of this in Matthew 8:20 when He said "…The foxes have holes, and the birds of the air have nests; but the Son of man hath not where to lay his head."  We are also promised to obtain the desires of our heart, but that comes with conditions. We are encouraged to "delight" in the LORD as one condition. Other conditions are that we should "commit thy way" unto the LORD as well as "trust" in Him and then He will bring it to pass.  A command and a promise, how delightful!
Final Thoughts 
You can "D-E-L-I-G-H-T Yourself in the Lord" when you realize that doing good is always the right choice, evildoers never really win in the end, God's love is amazing and never fails, and your eternal life is a guarantee that is sealed on the day you believe in what Jesus went to the cross to do for you. In good times and in bad you can count on the fact that God is your strength, He won't let you fall and you can trust Him to deliver upon every promise that He ever makes. God is not a man, that he should lie (Num 23:19a).  Delighting in the Lord is an attitude that says "I am God's child and He's got my back". Now that is delightful!
Study another Psalm: Psalm 27 Bible Study
Resource – Scripture quotations from The Holy Bible, King James Version