Congratulations on graduating from high school! It is an accomplishment that not everyone can say they have done. Though one chapter of your life is coming to a close, you are at the threshold of something great and wonderful. I know you have probably already made many decisions up to this point in your life, but there are many more coming ahead of you. The next couple of years will greatly influence where you end up in life.
There are many great lists of advice for high school graduates. I would recommend that you seriously consider what older people, especially mature Christians, have to say to you in the coming weeks, months and years.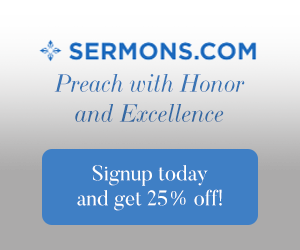 Here are my seven pieces of advice for the Christian graduating from high school.
Decide to Serve God
I don't think everyone is called to be a pastor, missionary or Christian school teacher; but, I believe all Christians should want to serve God with their lives. You can do this as a plumber, engineer or preacher.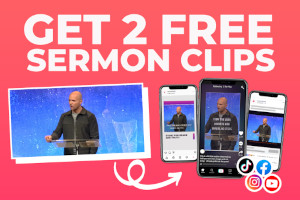 Whatever you feel called to do, look at ways to be faithful to the Lord. This includes prayer, Bible reading and church attendance. But it is not limited to those things. Hopefully by this time in your life you have these things figured out. If not, then now is the time to build good habits. Start today by dedicating your life to God. Don't be afraid that if you do then He will call you to Africa as a missionary. So what if He does? You wouldn't be happier doing anything else.
Look Seriously at College
I have personally questioned the need for a college education in the past (though I went and continue to study). However, I have come to the point where I think it is much more important than the piece of paper you get at the end. Even if you don't go into the field that you studied in school, finishing a college degree says much about you as a person.
I talked with an engineer in the last few months who said that he hired someone fresh out of college over a person with engineering experience solely based on the fact that one finished school and the other one didn't. His reasoning made a lot of sense to me.
He said that the young man who finished college finished a large difficult task in his life. He set a goal and completed it. The college graduate also had to learn to solve problems. You cannot live four or more years with roommates and not have problems to solve. My engineer friend felt the college graduate knew much more about life because he committed to and completed a college degree.
Make Long-Range Goals
Make some plans for your life. Write them down. Tell your friends and your parents. Have a direction that you want to pursue. The truth is that you may never accomplish those goals. God may change your heart and your direction. But without a goal in life then you wander aimlessly.
Failure comes not because you changed your goals. Failure comes when you don't even try to do something of value.
Focus on Relationships
The friends you have today may be some of your best friends for the rest of your life. But don't fail to see the opportunities to make new friends along the way. You will do much better in business, ministry and life if you see your interactions with people as relationship opportunities and not just business transactions.
Sometimes I have a need and immediately think of someone who might be able to help that I have not seen in several years. It is always a blessing to be able to call them, renew a relationship and see their willingness to help. That can only happen when you focus on relationships in everything you do.
What can you do to strengthen the relationship you have with people around you today?
Don't forget to consider your immediate and extended family as people who will be there by your side for the rest of your life. It may be you helping them 20 years from now or them helping you. Either way, the relationship needs to start or become stronger today.
Read
There is so much to be gained by reading. Of course there is knowledge and entertainment that come from reading. But your mind is opened up to many worlds that you may not have previously known about. You can learn a language, acquire new skills, escape to far off lands and a host of other pursuits.
I was not a reader in high school. The first book I remember reading for pleasure was during my freshman year of college. However, that did not spark the reading passion that I acquired later.
I was in my mid-30s when I finally got seriously interested in reading. Part of the revelation that I was becoming a reader was that I stepped back and realized I was reading all the time. I did not have an interest in books at the time, I was reading magazines, online articles and work related information. And I enjoyed it!
I really loved reading; though I never called it that. I had a passion for acquiring knowledge through the different places I was getting it. When I realized that the vast majority of what I was learning came through reading, I was hooked. I started looking for information that fueled my passions. I was reading things that interested me and, therefore, I didn't consider it reading.
Don't fall into the trap of thinking that you have to read a certain type of book or you aren't really reading. Read what you enjoy. It will help with your education. When learning Spanish, I spent hours reading Tom & Jerry comic books in Spanish. There were many new words for me, yet it was obvious what the new vocabulary meant because of the action in the pictures. I also enjoy technical journal articles. Just about any kind of reading can help you with your own language skills and broader education.
Go on a Mission Trip
Visiting another country or culture can help open your eyes to a world much bigger than your own. You will realize that other people live differently. And that is okay. There is nothing wrong with our differences (unless it is in violation to God's Word). You might find better ways to do things when you learn about other cultures.
Go on a trip where you can serve others. Also go with an open mind. Don't assume your way is the best way to do something. I am from the United States and am embarrassed by my fellow countrymen who have given Americans a bad reputation because of their arrogant insistence that everything be done the American way. Visit other places with humility.
You don't have to go to a foreign country to go on a mission trip. There are certainly many needs right in your own country. However, I think that getting completely out of your normal environment can be more beneficial. If you can't visit another country, then seek to serve a people group within your own country that you normally don't have interaction with.
Avoid Stupid Stuff
I don't know if I want to define this too narrowly because there are so many things that fall into this category. Think of it this way; if a good number of people older than you are telling you to avoid something, then it is probably best to avoid it.
I have spent a lot of time in hospitals recently for my ministry. I don't think I have seen any doctors with tattoos. I have seen a couple of nurses with small tattoos. The only people I have seen with tattoos that are blatant are people doing menial jobs. I am not saying it is wrong to mop floors in a hospital (there are times when you should be thankful for any job); but it seems that if you want to advance in your career then you should probably avoid tattoos.
I am not going to try and give you a Bible chapter and verse for why tattoos are right or wrong. There are people who argue both sides of the issue using the Bible. What I will say is that society seems not to reward those who disfigure their bodies in this way.
This is just one of the many things that could be put into this category. Drinking, smoking, piercings and a generally unhealthy lifestyle go in here too.
My parents always told me, "If in doubt, don't." The idea is that if you have any question as to whether an activity might be right or wrong, then it is probably best to avoid it completely.
Your Advice?
As a high school student, graduate or older person, what would you like to say to a Christian young person who is getting ready to graduate?
Take a look at our collection of advice and tips:
Resource – YouTube video "Live Like That" by Sidewalk Prophets